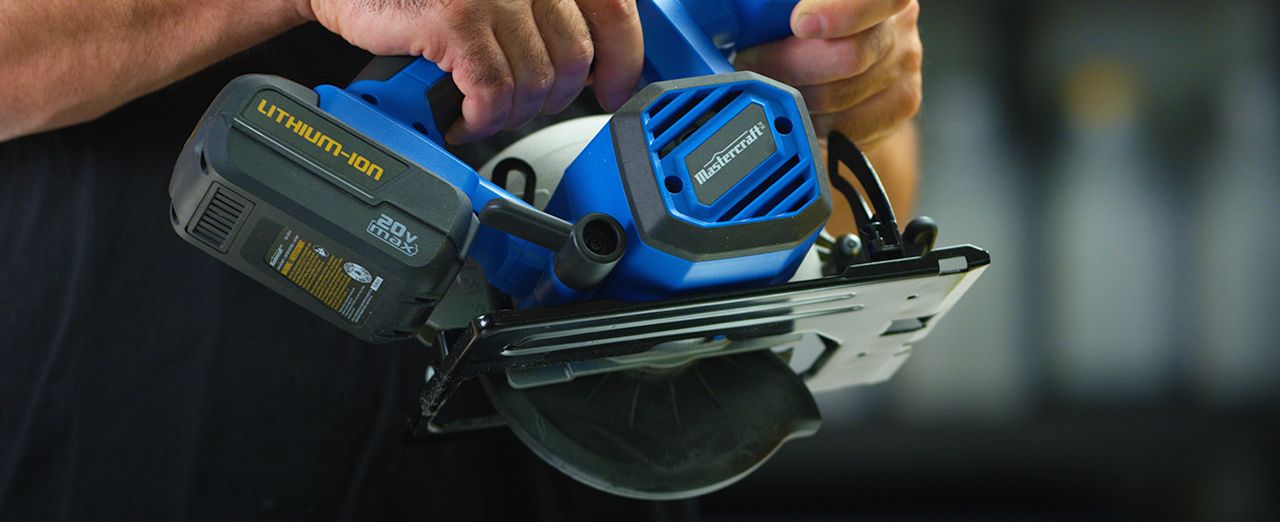 How to choose a portable saw
Whether you're tacking a home renovation or just taking on some DIY projects, chances are that you need a portable saw. 
Type
Power
Features
Blades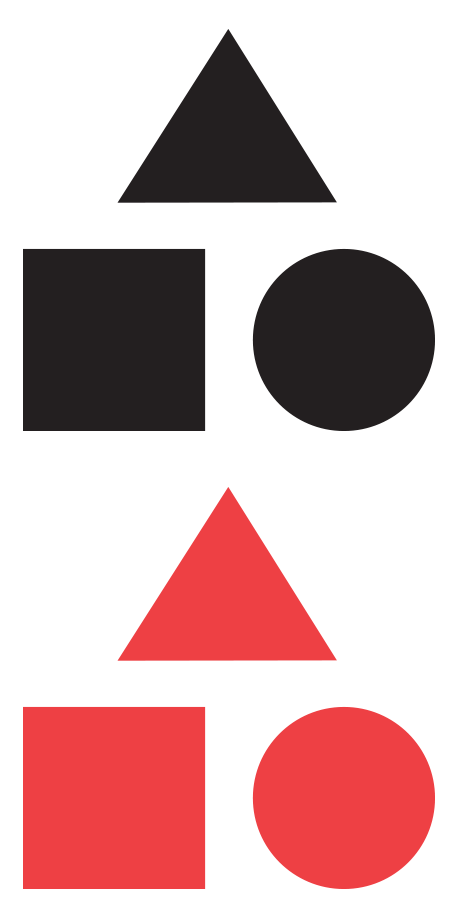 Type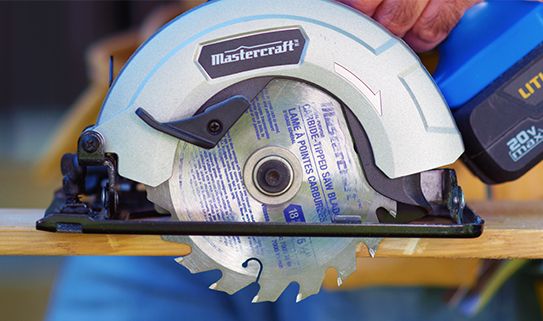 Circular Saw
If you want to do straight rip and cross cuts, you need a circular saw. These are ideal for work that doesn't require a lot of detail, such as cutting deck boards or doing small fixes around your home.  
Shop all circular saws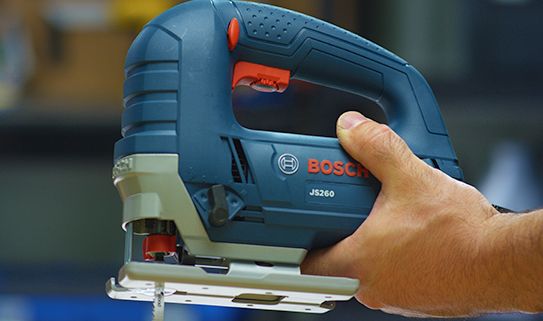 Jigsaw
For curved cuts and detailed interior cuts, you'll need a jigsaw. Use this to cut out a spot for a sink in a countertop or create new house numbers for your front porch.
Shop all jigsaws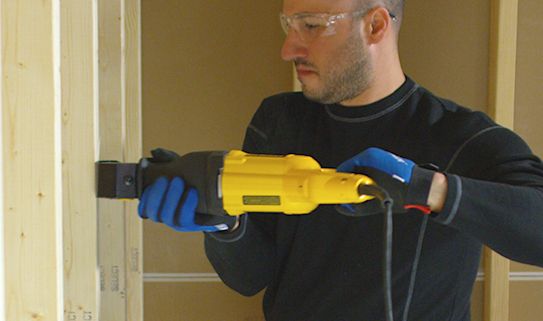 Reciprocating saw
If you need to do demolition work, a reciprocating saw will help you tear down walls and cut out boards. 
Shop all reciprocating saws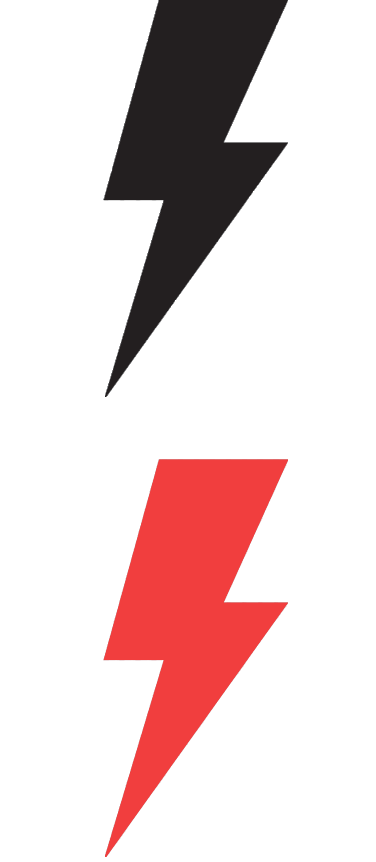 Power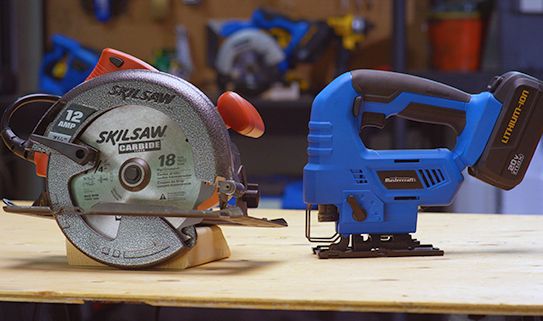 Corded or cordless
All portable saws are available in corded or cordless models. While corded versions are convenient for their constant runtime, which is ideal if you're using them for extended periods of time, cordless versions give you portability and the versatility to use them away from a power source.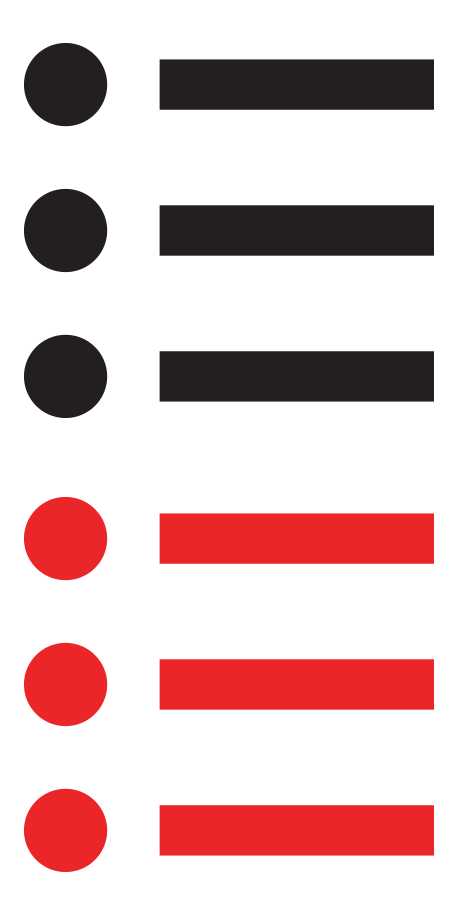 Features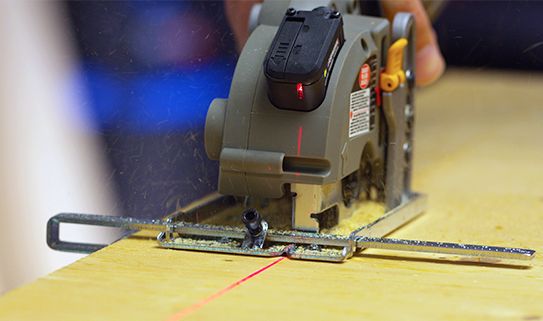 Laser guides
Laser guides, generally found on premium models, help you make accurate cuts without having to mark the material in advance.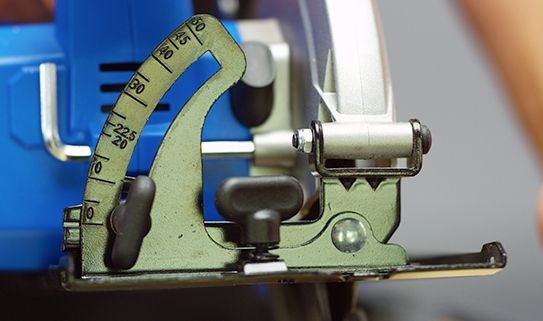 Bevel capacity
The bevel capacity shows you the range of angles that the saw is capable of making. The larger the capacity, the more versatile the tool.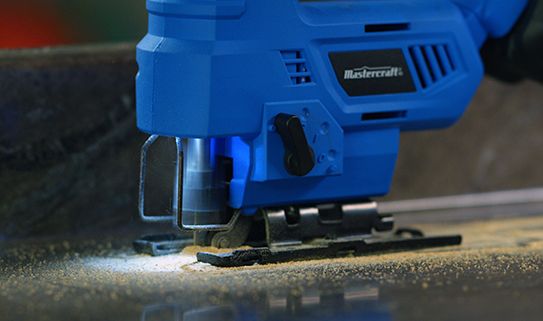 LED lights
Models that include LED lights to illuminate your cutting surface are very handy when working in dark spaces.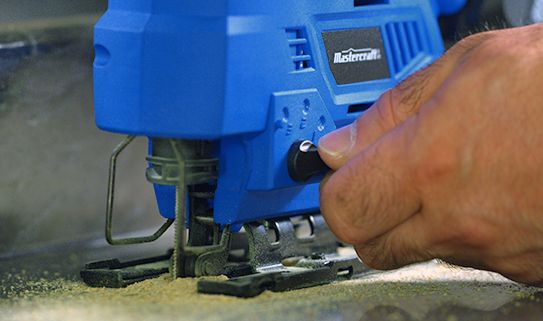 Orbital action
A saw that includes an orbital action setting is useful for making aggressive cuts, helping you easily chew through boards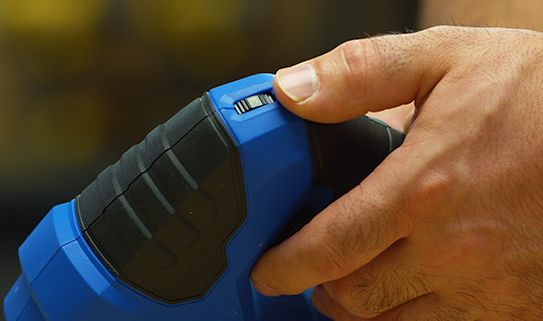 Variable speed settings
A variable speed option lets you regulate the speed based on the task at hand. For example, if you are cutting very dense materials, a lower speed will make the job easier.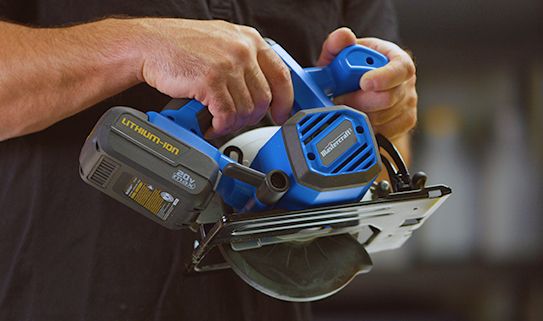 Weight and design
Don't forget to consider the ergonomics of the tool, or how it feels in your hands, and the weight. If you'll be using it frequently or for extended periods of time, a lightweight model with a comfortable design will make a big difference.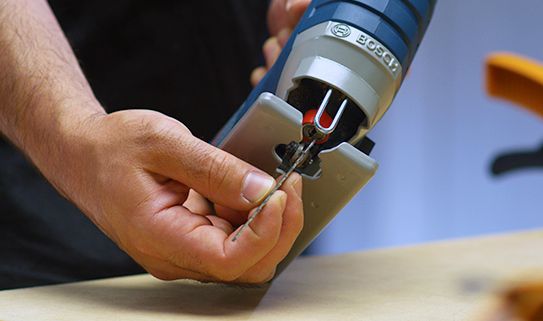 Tool-free blade change
If your work requires you to switch blades often, a tool-free blade change can save you time and hassle.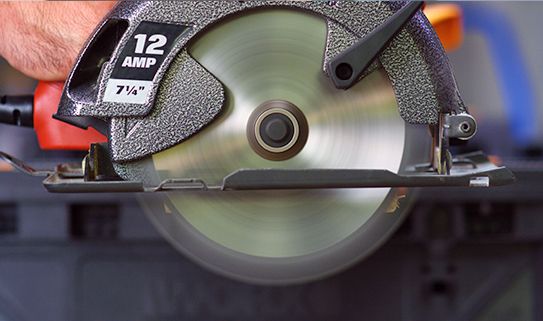 E-Brake
An E-Brake is a handy safety feature that allows you to stop the saw almost instantly, rather than having to wait for it to spin to a stop.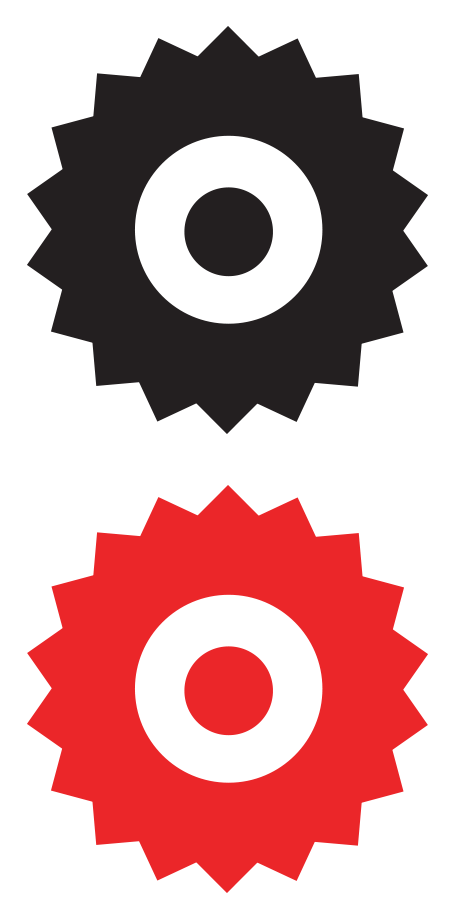 Blades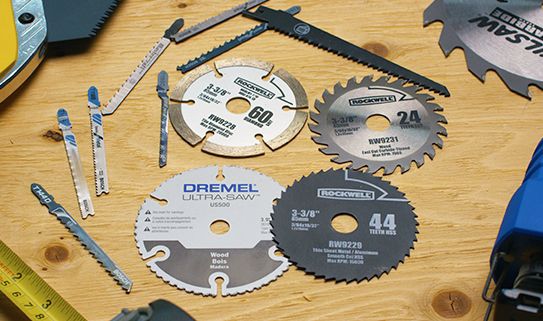 The right blade for the job
Once you've got the portable tool that you need, don't forget to choose an appropriate blade based on the material you'll be cutting. Wood, metal, plastic, composite and more all require specific blades to get the job done right. 
Watch how to choose a saw blade