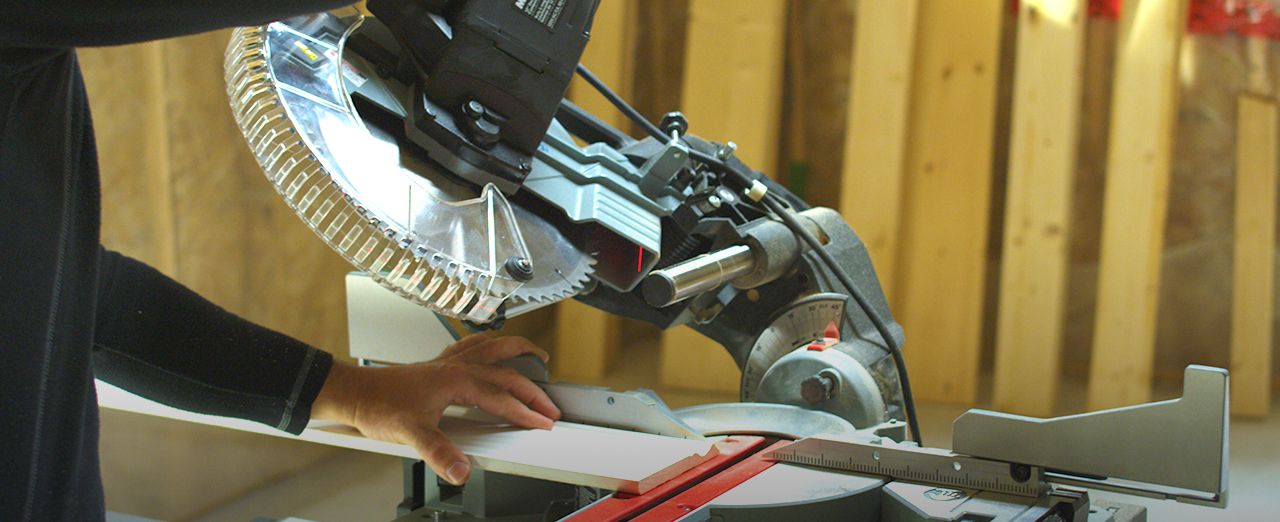 How to choose a mitre saw
When you're making cross-cuts or angle cuts in wood or composite, for projects like baseboards and door frames, you need a mitre saw.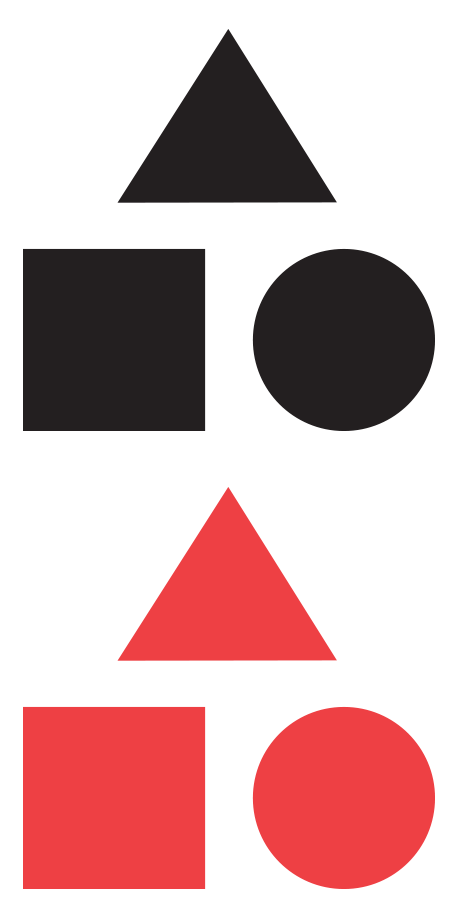 Type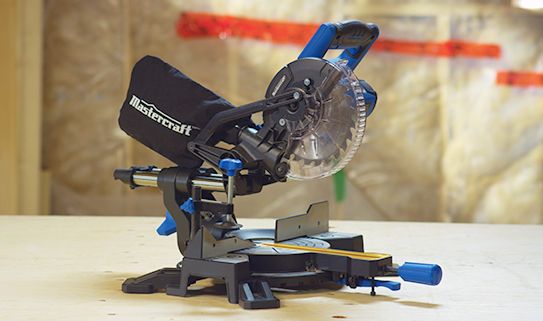 Compound mitre saws
A compound mitre saw is a fixed position saw with a blade that only pivots one way for angled cuts. This is an economical choice for occasional use.
Shop all compound mitre saws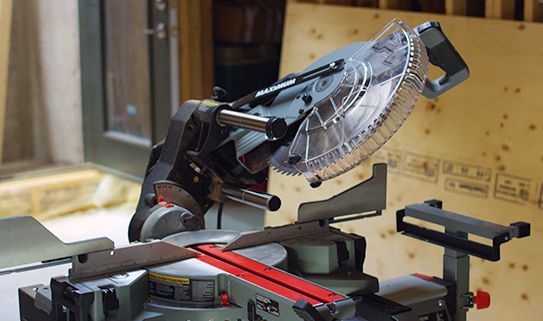 Dual bevel mitre saws
A dual bevel mitre saw gives you additional versatility by tilting in both directions, so you can easily make bevel cuts both ways. This feature saves you time, because you don't need to continually turn over and reverse your materials.
Shop all dual bevel mitre saws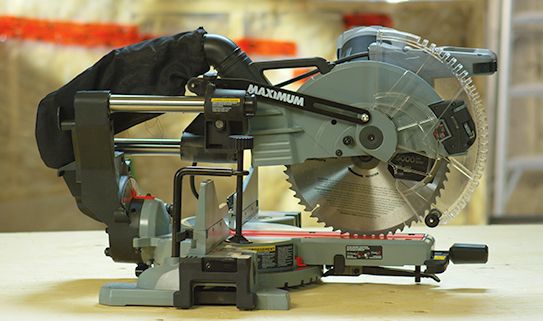 Sliding mitre saws
A sliding mitre saw extends the cutting capacity of the saw substantially. Available in both compound and dual models, the sliding feature allows you to move the blade forward and backward to increase the length of the cuts it can provide.
Shop all sliding mitre saws

Size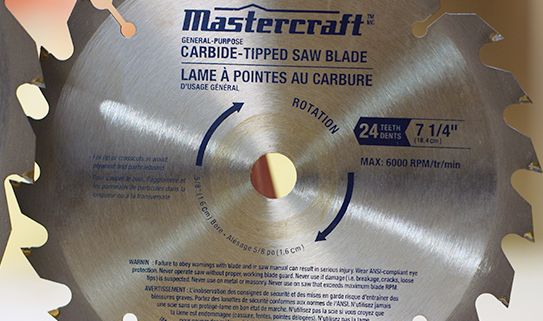 A 7 ¼" saw
The smallest saw is 7 ¼", which will cut to a depth of 2". These lightweight models are very portable and handy for smaller projects.
Shop all 7 ¼" saws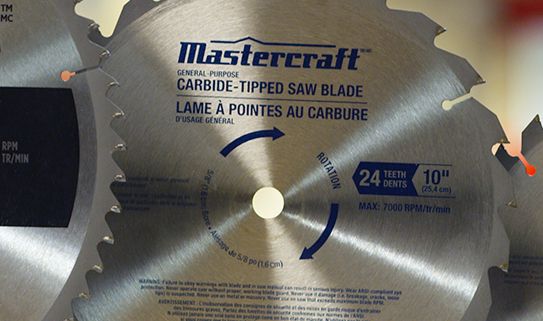 A 10" saw
Next are the 10" mitre saws, which cut to a depth of 3 ½". This is the most common size for homeowners, because this mitre saw can handle common projects such as decks, fences and renovations. Table saws also use the same size blade, so you can use your blades on both tools.
Shop all 10" saws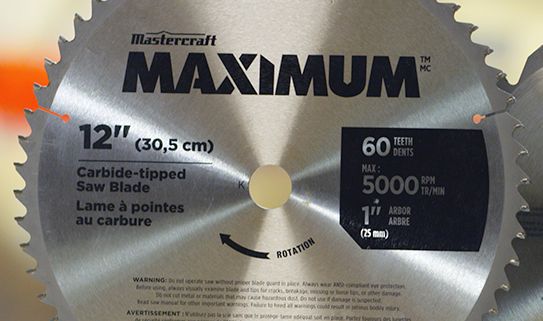 A 12" saw
A 12" mitre saw gives you the most versatility, since it cuts larger sized boards. It's ideal for finishing work, such as crown mouldings or baseboards, but it is the heaviest saw and requires the most space for storage.
Shop all 12" saws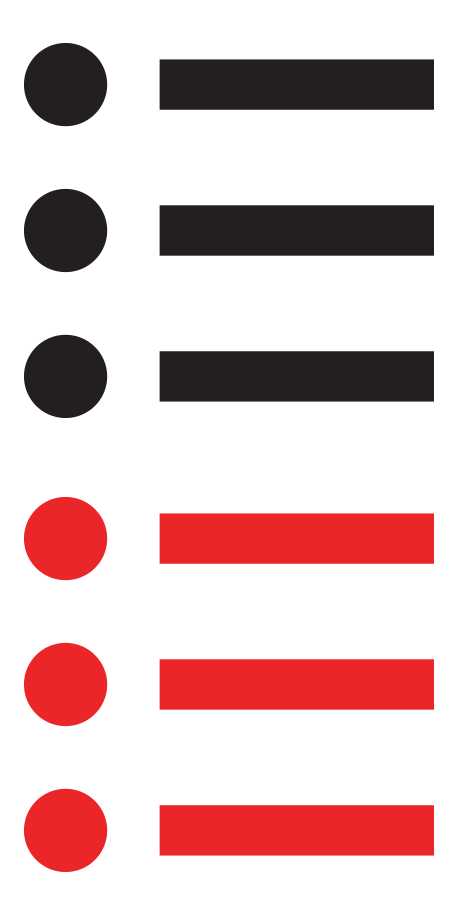 Features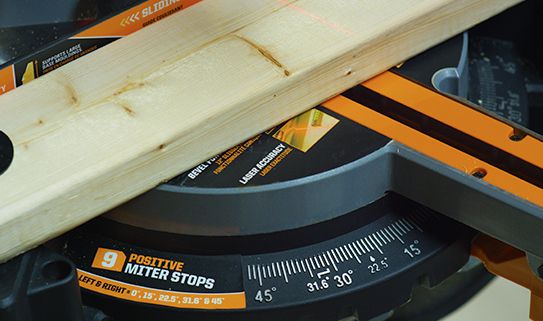 Positive stops
Positive stops, which are pre-marked notches that let you lock in the wood for common angles, allow you to make accurate cuts quickly and easily.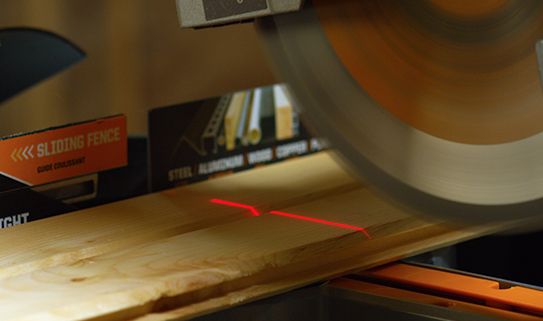 Laser guide
A laser guide projects a sharp line onto the surface you're cutting, helping you make accurate cuts without having to mark them manually.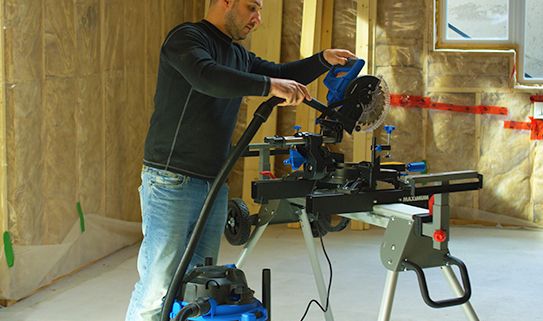 Dust collection
Look for a good dust collection feature that helps keep your workspace clean and safe. Some models can be attached to a wet/dry vac. Dust collection reduces the amount of dust and particles that accumulate inside the machine, helping to prolong the machine life.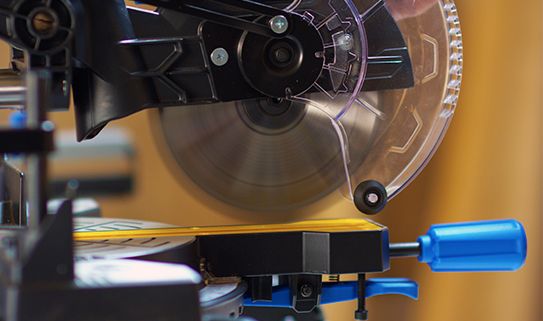 Soft start
A soft start feature will manage the intensity of motor start-up, offering you more refined performance and minimizing the chance of tripping a circuit breaker.