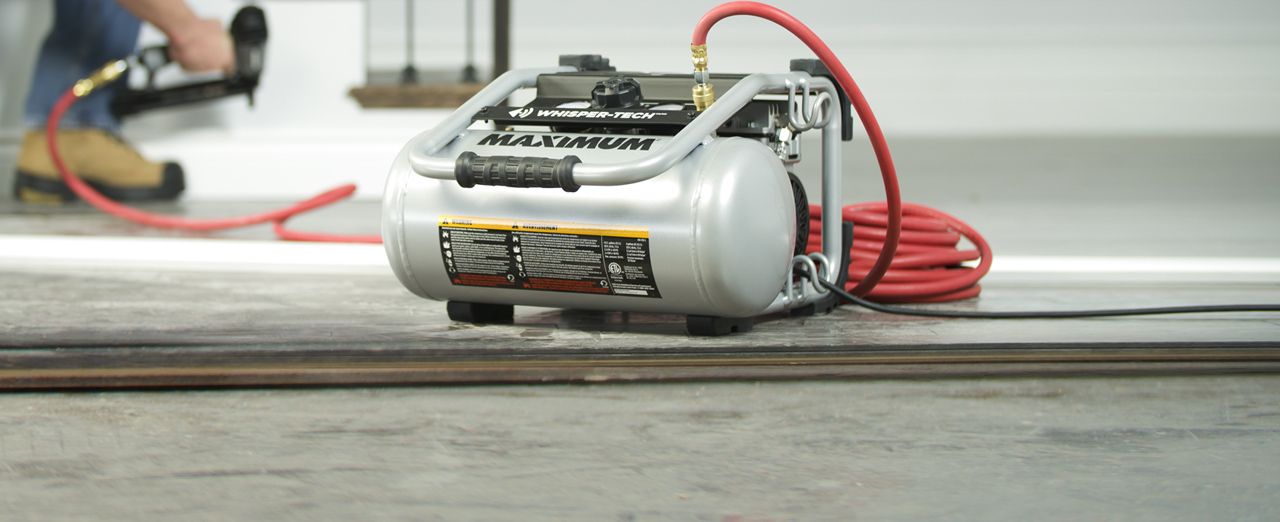 How to choose an air compressor
An air compressor can supply a single source of power for a wide variety of tools. Finding the one that's right for you is easier than you think.
Compatibility
Power
Portability
Noise level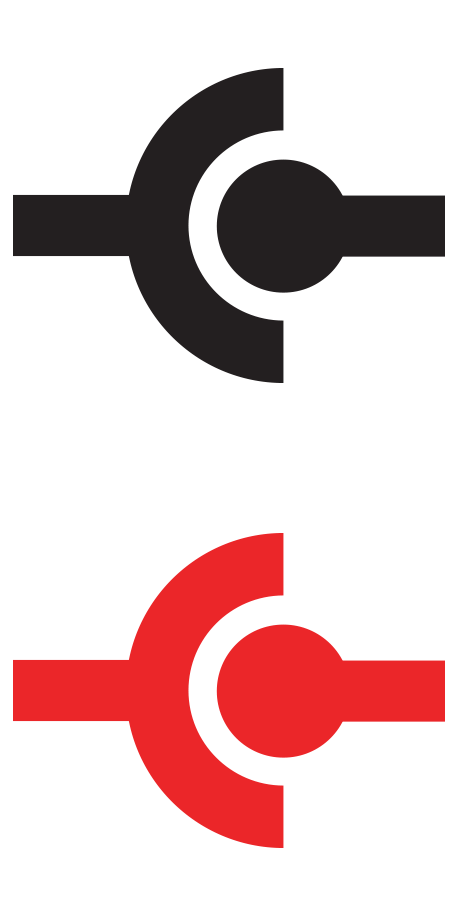 Compatibility
Each compressor has a CFM (cubic feet per minute) or SCFM (standard cubic feet per minute) rating, which is the measurement of the volume of air that is moved. If you already own air tools, such as a nailer or impact wrench, make sure to look for a compressor with a CFM or SCFM rating that matches at least the highest rating on your tools. 
It is often recommended that your compressors SCFM be rated about 30% above your tools requirement, to ensure the performance of your tools without overworking the compressor.
If you're planning to use multiple tools at once, look for a compressor that has a SCFM rating that is equal to the combined ratings of your tools plus another 30%.
 Also check that the couplers on the air compressor are the right size, and that there are enough couplers, if you plan to run more than one tool at a time.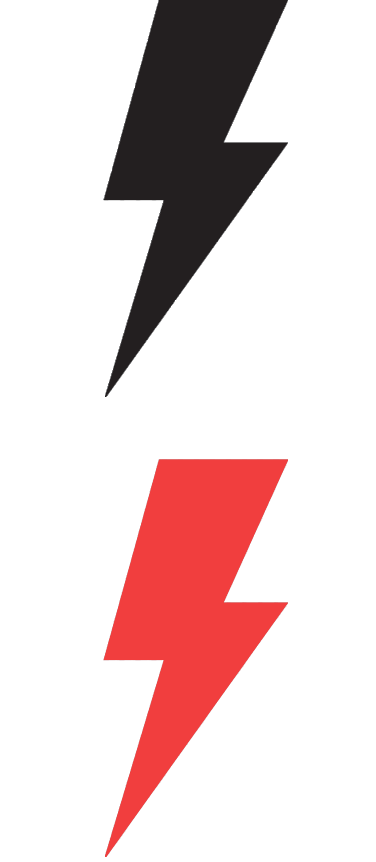 Power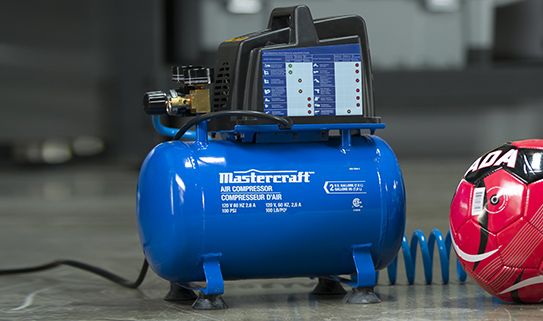 Light use
If you're just looking for something that can inflate tires or sports gear, or to do occasional home renovation projects, an air compressor with a 2 to 4 gallon tank and a SCFM rating of .6 to 3 SCFM at 90 PSI is sufficient.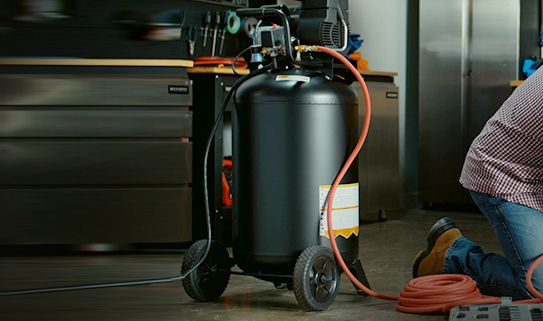 Medium use
For more continuous construction work, auto repairs the tools require a tank that holds 4 to 15 gallons, with an SCFM rating of 3.5 to 5 at 90 PSI.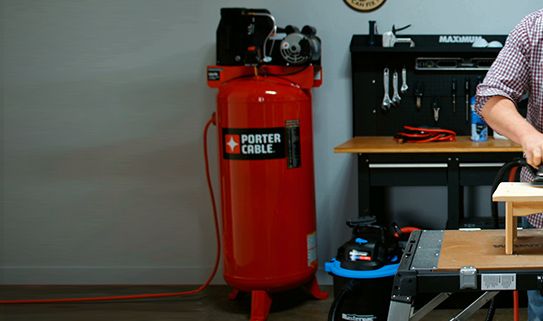 Heavy use
 If you're working in a garage or workshop, or plan to do a lot of sanding, grinding, or use an air sprayer work, step things up to a 20 to 80 gallon tank, with an SCFM rating of 6.5 or higher.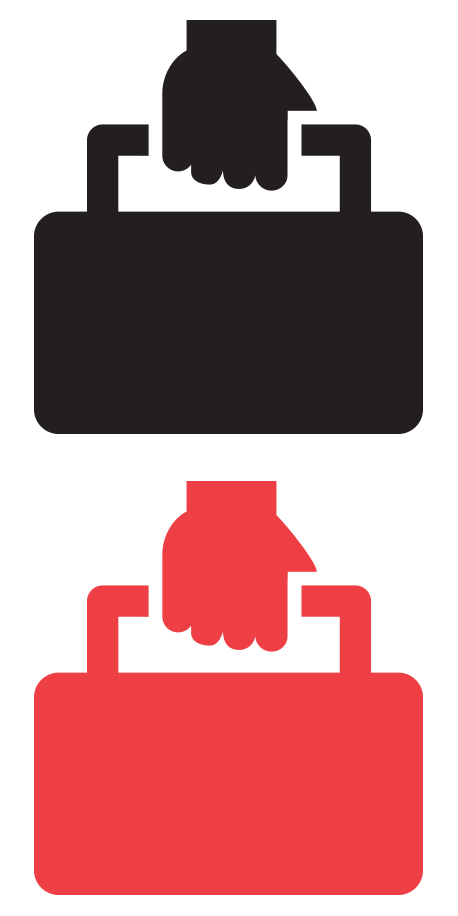 Portability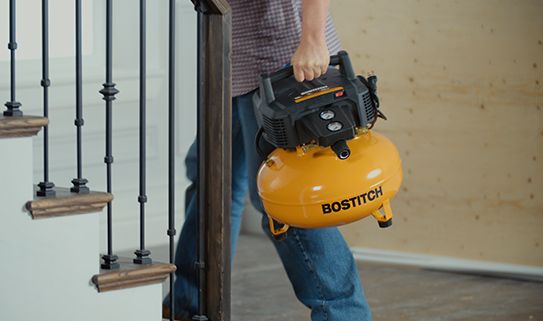 If you're looking for a unit that can easily be moved around a jobsite or carried around your house, choose one on wheels or a smaller unit with a handle.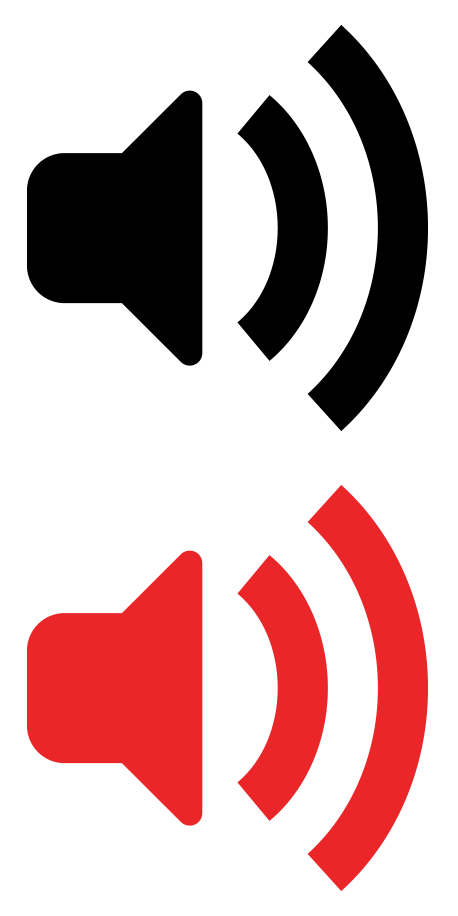 Noise level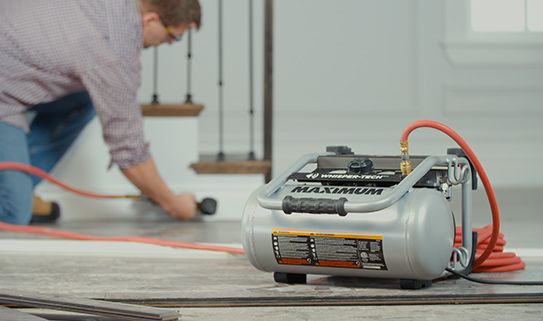 If you'd like an air compressor that runs with less noise, look for a compressor specially designed to run more quietly than standard machines.