How to choose a reciprocating saw
From demolition to renovation, reciprocating saws are the ideal choice. Reciprocating saws allow you to get into places that other types of saws can't go. We'll give you a quick primer, so you can find one that's right for you.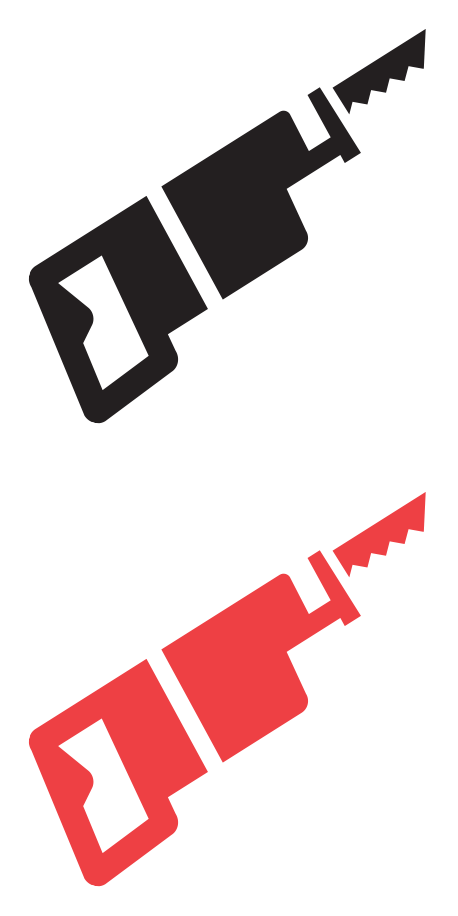 Use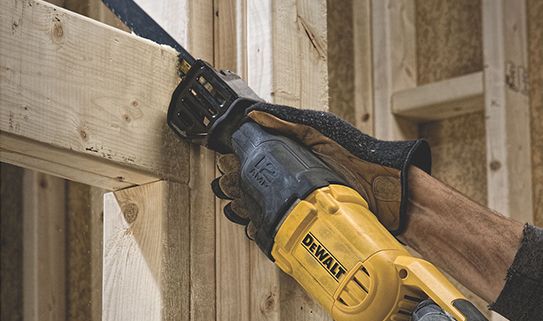 What are you going to be using it for?
If you plan on using your saw for large, heavy-duty demolition jobs, a corded model is best. If you want to use it for lighter work around the house, a cordless saw will get the job done even if AC power is not available close by.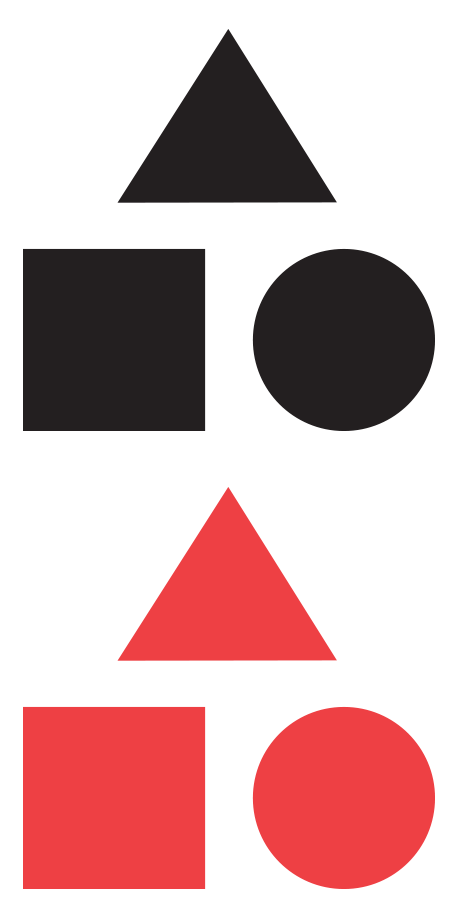 Types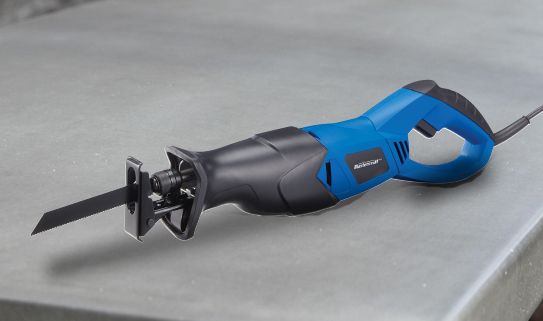 Corded Reciprocating Saws
For heavy demolition work, a corded model is recommended; and the higher the amp-rating, the greater power the saw will deliver. Corded tools deliver reliable, consistent performance with unlimited run time. 
See Corded Reciprocating Saws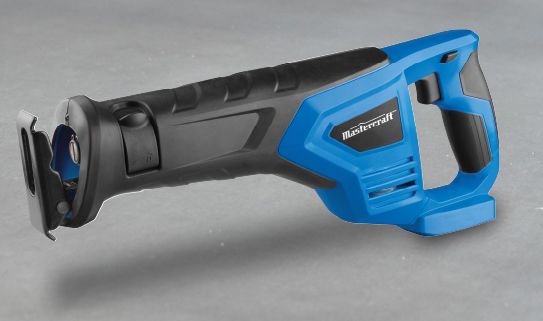 Cordless Reciprocating Saws
For jobs around the house, such as cutting wood or metal fence posts, demolishing a bathroom, or trimming trees around your property, a cordless reciprocating saw will meet your needs. Cordless models are usually lightweight and can deliver short-term power bursts equal to those of corded saws.
See Cordless Reciprocating Saws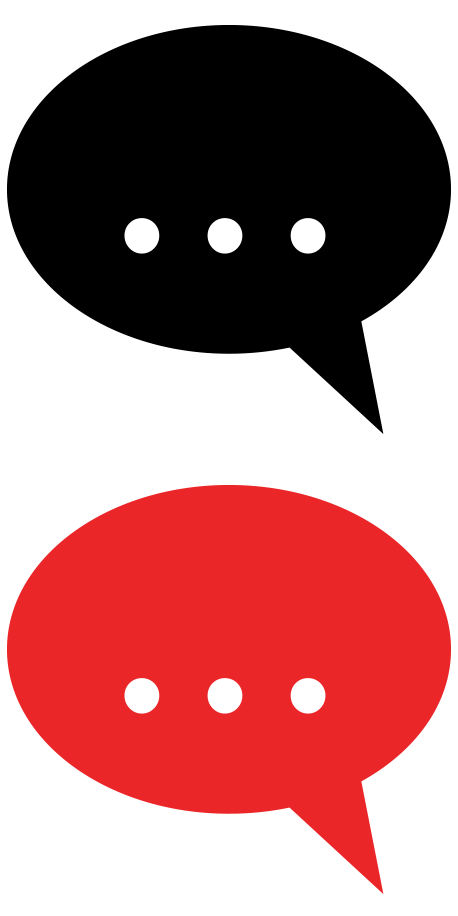 Lingo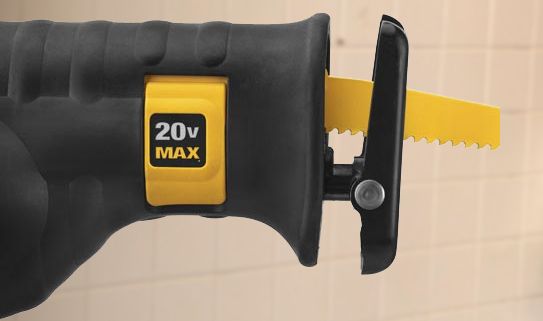 Adjustable Shoe
This feature enables you to use more of the blade.
Pivoting Shoe
It keeps the blade square to the work piece and pivots to allow a better cutting angle. It also allows the shoe to remain in contact with the work piece for the whole cut.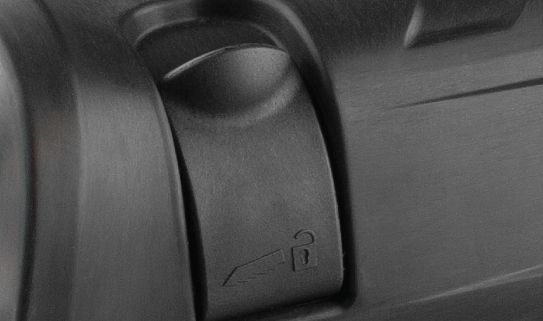 Lock-Off
This prevents the saw from being started accidentally.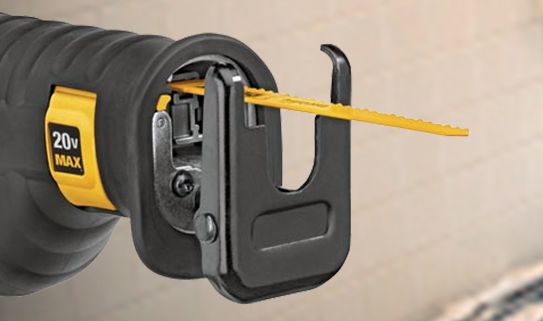 Orbital Function
This function enables the blade to move in a continuous orbital path, rather than just back and forth, which makes it more effective when cutting through tough materials. Orbit mode is for situations like demolition, where the cut quality is not important.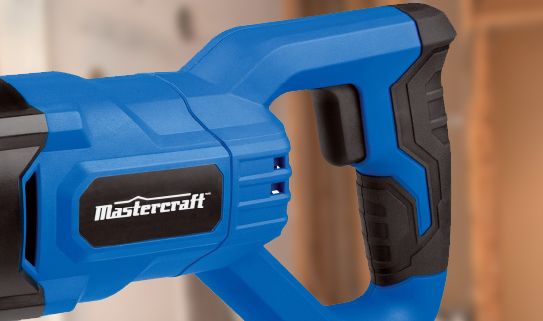 Rubber Overmould
It adds comfort and reduces hand fatigue by absorbing tool vibration.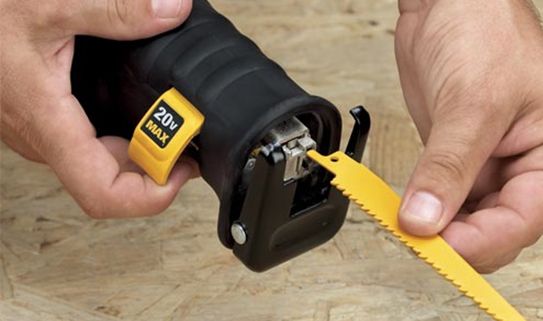 Tool-less Blade Change
This makes blade changing easy.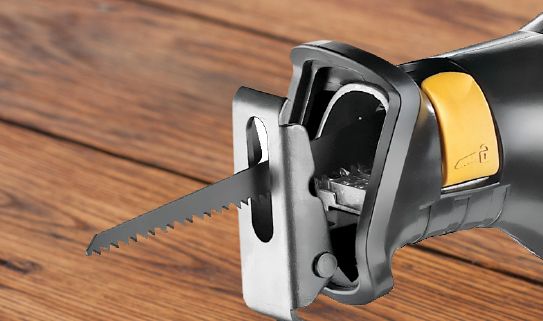 Variable Speed
Choose a saw with a range of at least 0 -2000 SPM (strokes per minute) for maximum control. It's important to match the speed with the blade and the material being cut.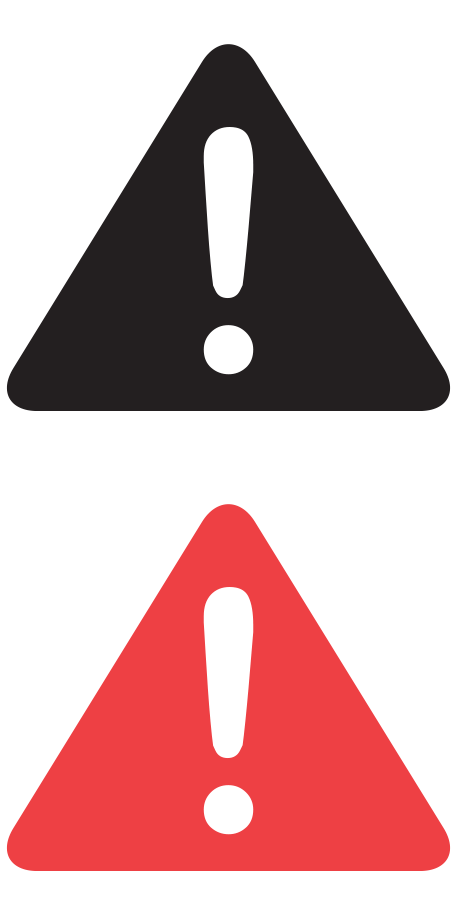 Safety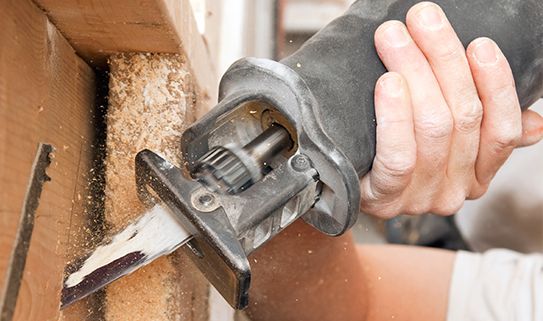 Grip and Stance
Always use a firm, two-handed grip and balanced body stance. Never over-reach.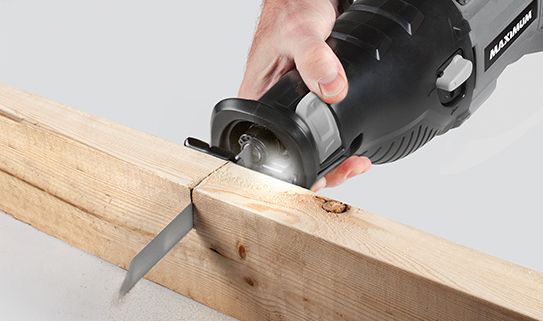 Make Contact
The shoe should be firmly placed against the work piece and the saw pivoted into the cut.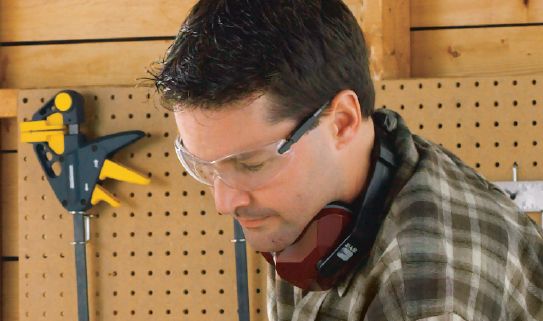 Protective Gear
Use protective eyewear — especially when cutting holes in the ceiling. Avoid wearing loose clothing and jewellery. If your hair is long, tie it back.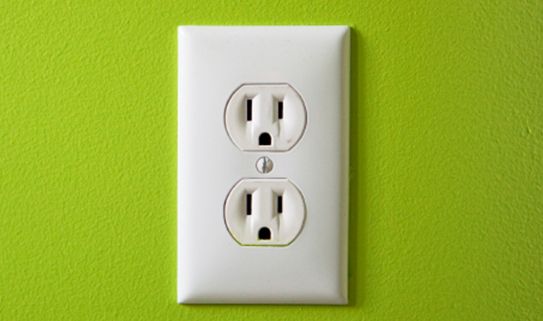 Power-Off
Before changing blades, make sure the reciprocating saw is turned off and unplugged or that the battery is disconnected.