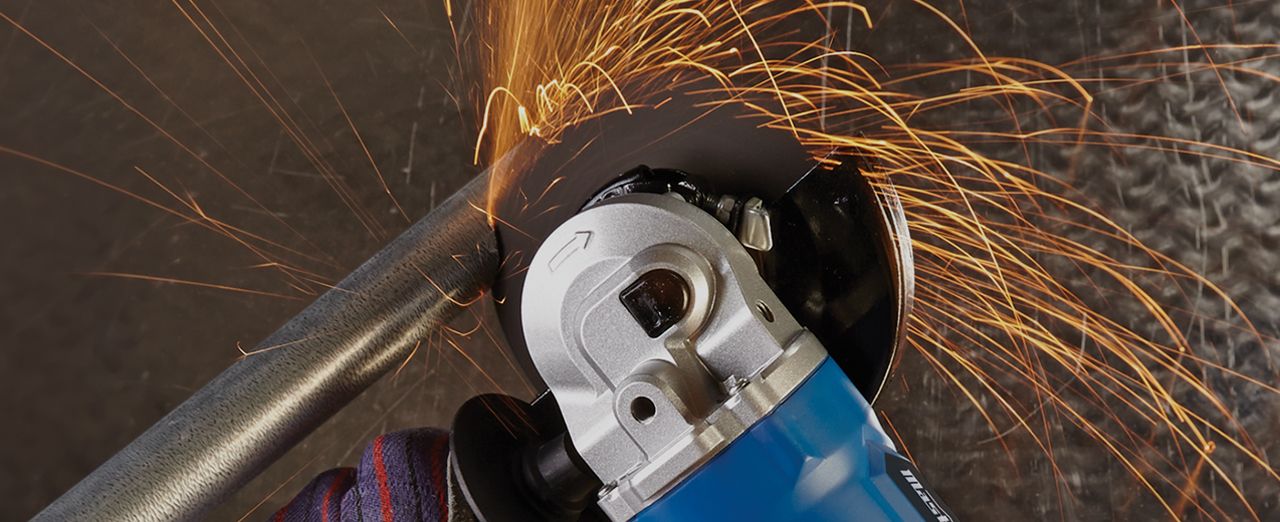 How to choose a grinder
Angle grinders aren't just at home in an auto body shop. These workhorses can tackle a wide variety of grinding, cutting and sanding tasks around the home. You can also get accessories to make the tool go even further. Here's a quick overview to help you find the right grinder for you.
Use
Types
Versatility
Lingo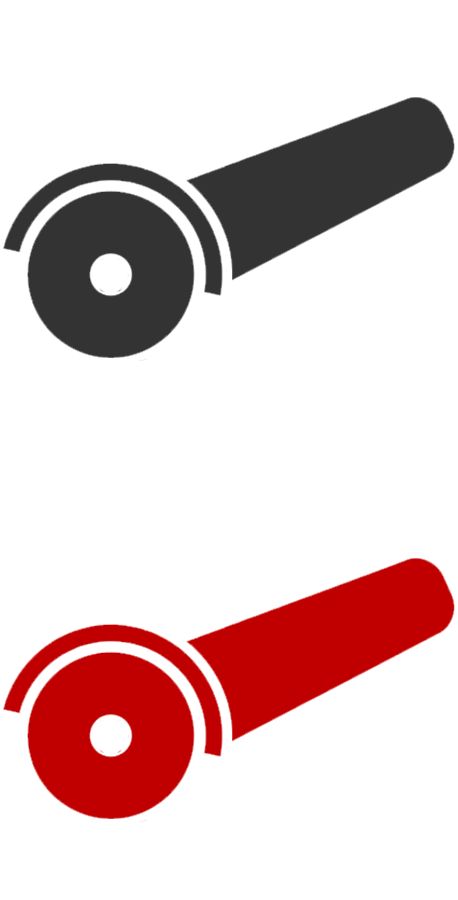 Use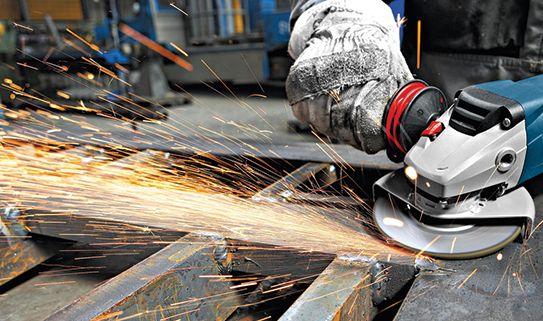 What are you going to use it for?
Before you start looking at all the grinder options that are available, you should consider what you plan on using it for. 
If you're looking for a grinder that you'll only use occasionally for short periods of time on small jobs, then a lower amp model will likely suffice. If you're planning to use it frequently, run it for long periods of time and apply substantial pressure when using it, look for a higher amp model.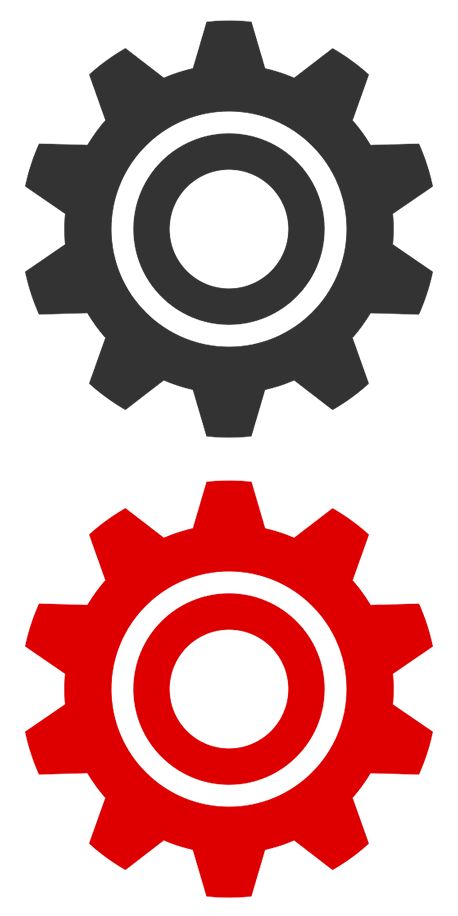 Types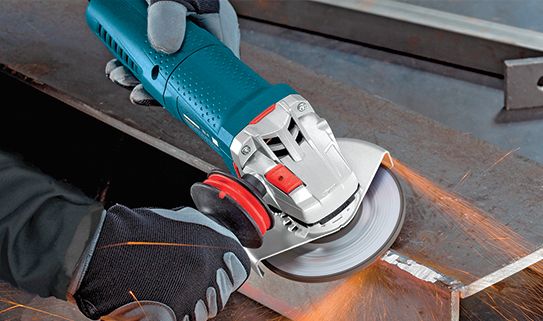 Long-Handle Grinder
Long-handle grinders feature a "rat tail" extension at the back. The extra distance between the rat tail and the auxiliary side handle provides additional leverage for greater control and user comfort. This design is common in larger, heavier grinders. The on/off switch is located within easy reach of the handle and usually has a lock-on button so that you can enjoy the convenience of continuous running.
See Long-Handle Grinders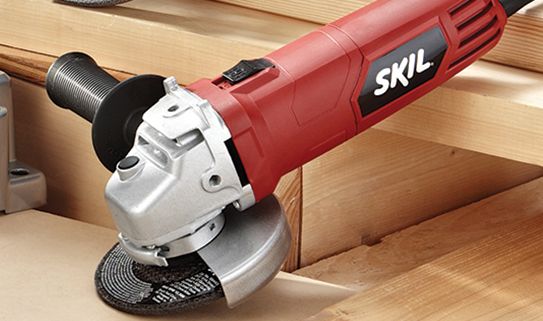 Short-Handle Grinder
A short-handle grinder is easy to recognize because there is no "rat tail" and the main part of the body acts as the handle. These grinders tend to be smaller and less powerful than long-handle models. The on/off switch is located towards the front and can be found either on the top, on the bottom, or at the left side of the body. The switch will be either a slide or paddle design and will provide a lock-on position for continuous running. Grinders with a side-mounted switch may be more difficult to use for left-handed individuals. 
See Short-Handle Grinders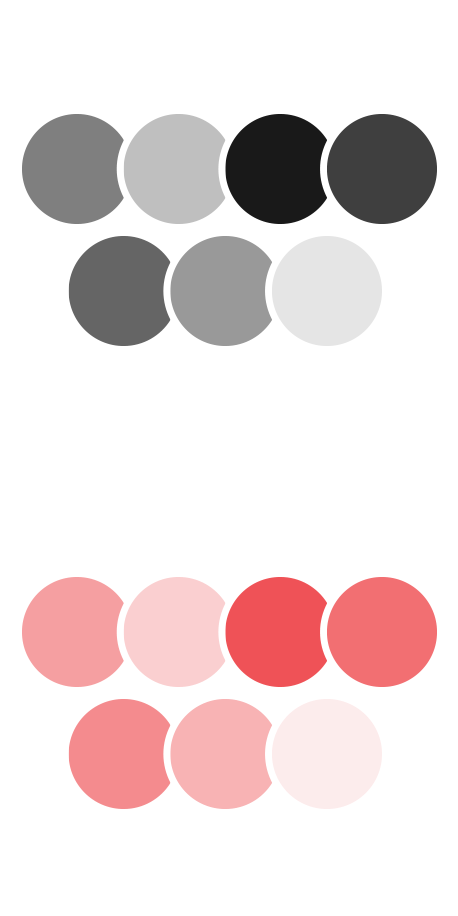 Versatility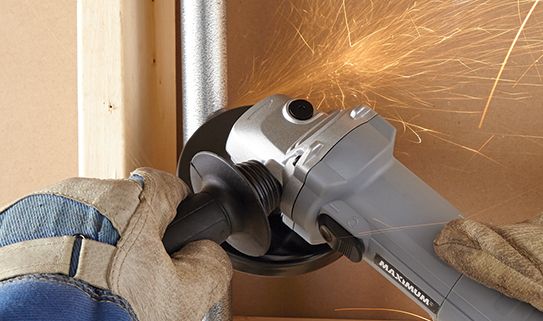 What makes an angle grinder so versatile?
The secret is the discs. We carry a wide range of interchangeable discs that allow you to handle a variety of tasks.
• Abrasive grinding discs are used mainly for metal cutting and grinding.
• Abrasive cutting discs or diamond cutting discs are used for stone or masonry.
• Wire brush discs rapidly remove rust or strip paint.
• Flap discs are ideal for sanding.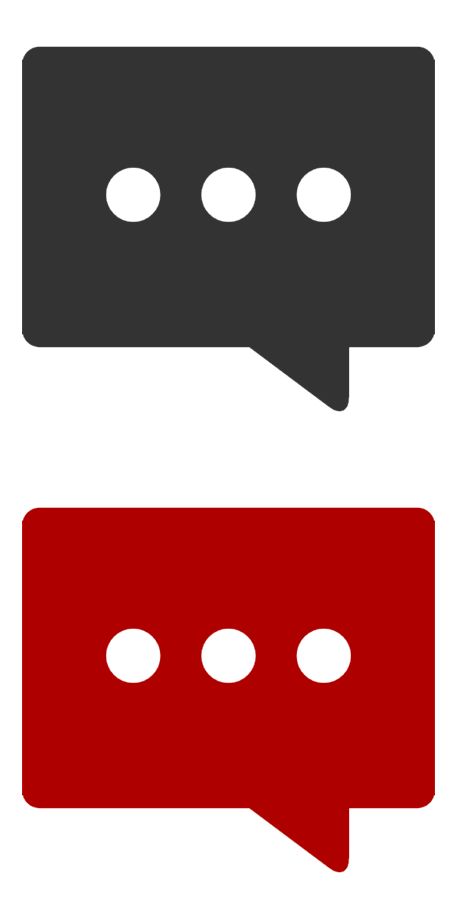 Lingo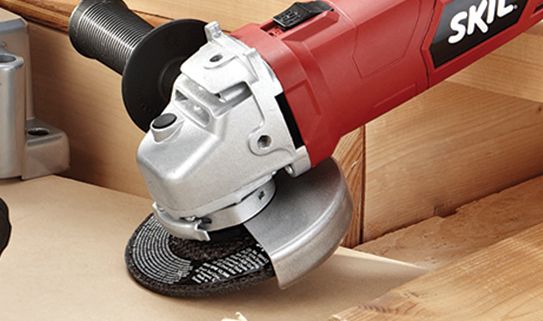 Power
Bigger jobs require more power. Are you planning to grind away rust and old paint or are you going to sharpen lawnmower blades? A 4 to 6-amp grinder will do the job very well. For grinding and occasionally cutting metal, a 7 to 9-amp grinder is best. For heavy duty jobs, choose a grinder that's 10-amps or higher.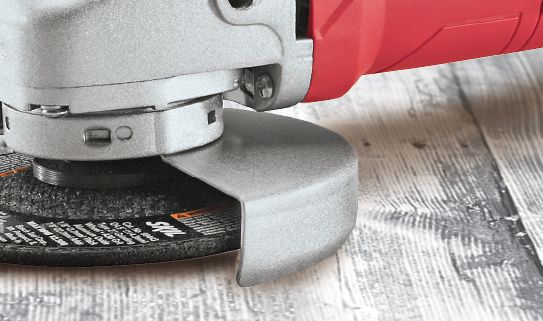 Disc guard
This protects you from flying debris. The guard must be adjustable so that, no matter what position you're grinding in, it will be between you and the disc. Grinders featuring quick-adjust guards will typically be more convenient for the user. Also, some grinders offer both a grinding guard as well as a cut-off guard. It is important to use the correct guard with grinder accessories. If a grinder only comes with a grinding guard then you cannot use it for cut-off applications. If a grinder comes with both guards, this may be of value to your purchase decision.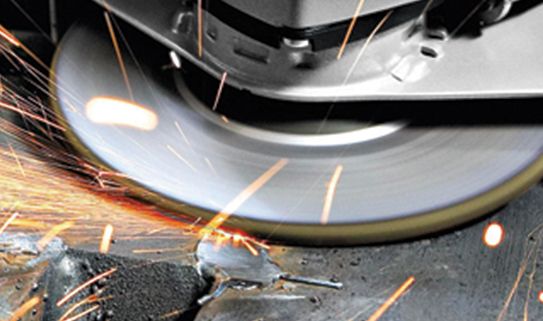 Disc types
Accessories must be rated for at least the speed identified on the tool label. Wheels running over their rated speed may fly apart and cause injury. Accessory ratings must always be above tool speed as shown on tool nameplate
Wire brushes are designed for the rapid removal of rust, paint and dirt from surfaces. Grinding discs are available in a number of grades to grind welds, fiberglass and metal. Cut-off discs are also available for a variety of materials and applications.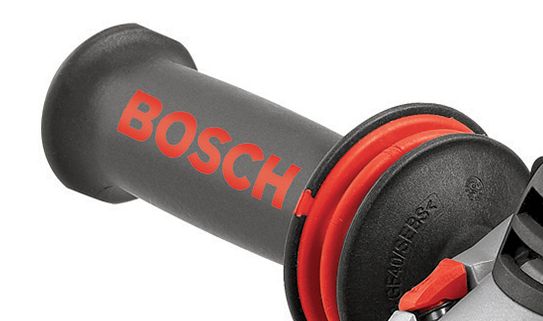 Movable Side Auxiliary Handle
Repositioning the side handle allows you to hold the tool in the most comfortable position for the task. Auxiliary side handles can typically be moved into two or three positions. Some handles are screwed in-place, while others feature a quick adjustment. If you have a large job to do that requires frequent re-positioning of the handle, then a quick-adjust handle may be optimal for you.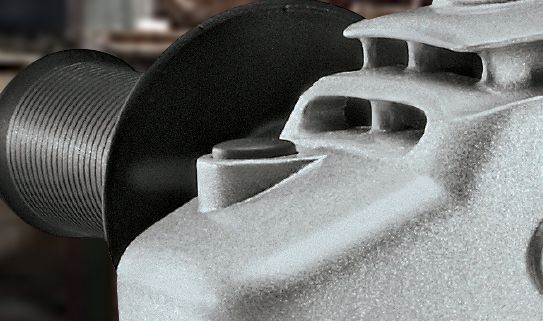 On/Off Switch
Make sure it's easy for you to reach. The switch should also have a seal to protect it from dust and debris.
Spindle Lock
This feature makes it easier to switch discs. Simply push this button to prevent the spindle from rotating when you unscrew or tighten the disc-retaining nut.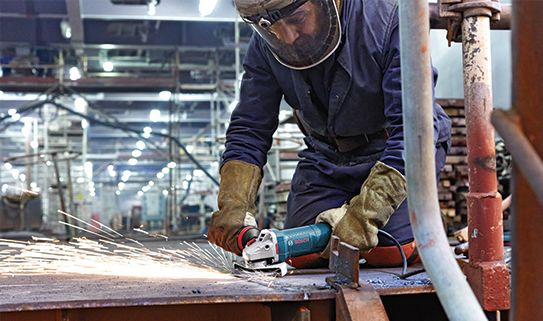 Safety Considerations
Always wear eye protection and consider wearing a mask to protect yourself from airborne debris.