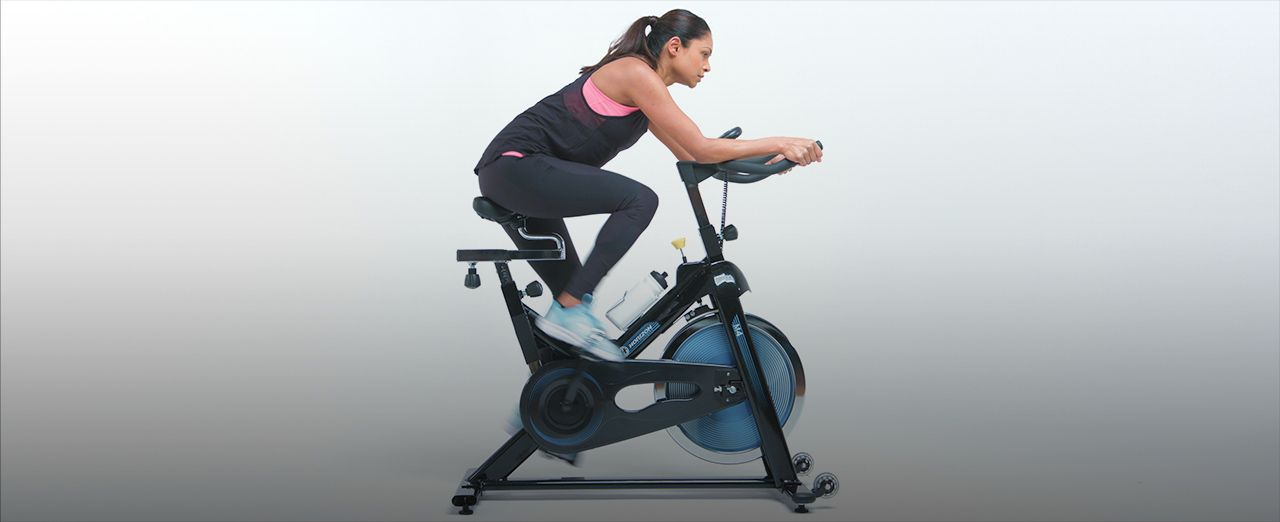 How to choose an exercise bike
An exercise bike is a great way to get a low-impact cardio workout from the comfort of home. But how do you know which one is right for you?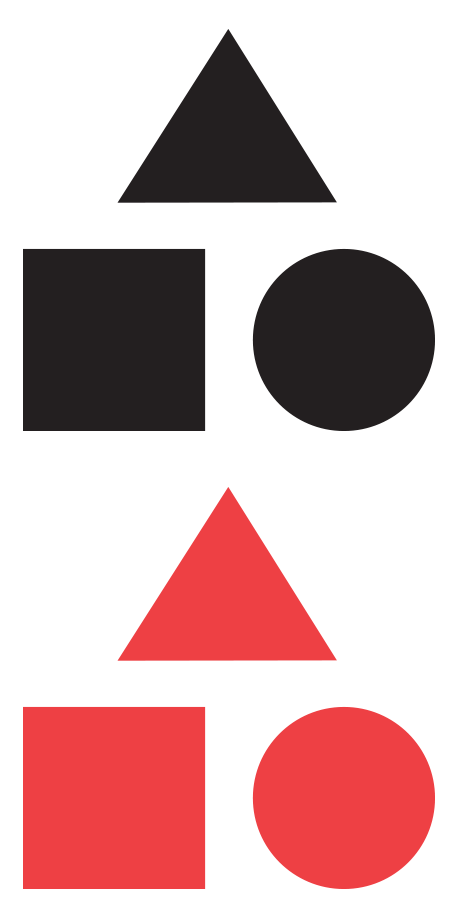 Type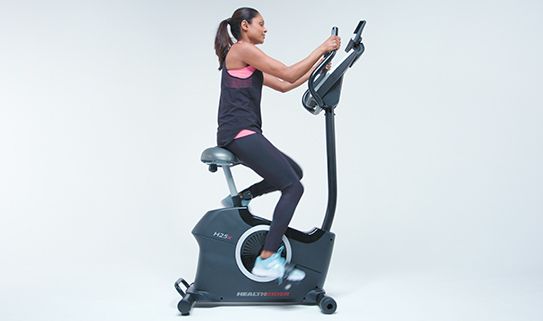 Upright Exercise Bikes
An upright bike is similar to a traditional bike in design and function. It positions the body to mimic the riding experience of a regular bike and tends to offer a more compact design. One advantage of this style is you can lift yourself off the seat and pedal with greater force, simulating an up-hill climb or sprint.

Shop All Upright Exercise Bikes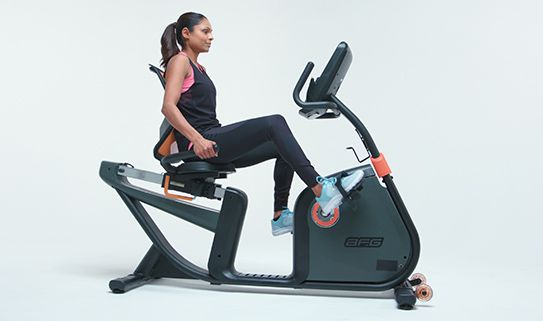 Recumbent exercise bikes
Recumbent exercise bikes offer increased back support. They feature a larger seat, a semi-reclined position and multiple adjustment points, to make it easy to find a comfortable workout position. 
The step-through design is great for older adults and those recovering from injuries.
Shop All Recumbent Exercise Bikes
Indoor cycles
An Indoor Cycle will take your home workout to the next level.
 
Designed with avid cyclists in mind, they offer more adjustments for the seat and handlebars to most closely simulate a high-end road bike. 

Racing-style pedals transmit your effort to the extra-heavy flywheel, which creates the feeling of riding outdoors.

Shop All Indoor Cycles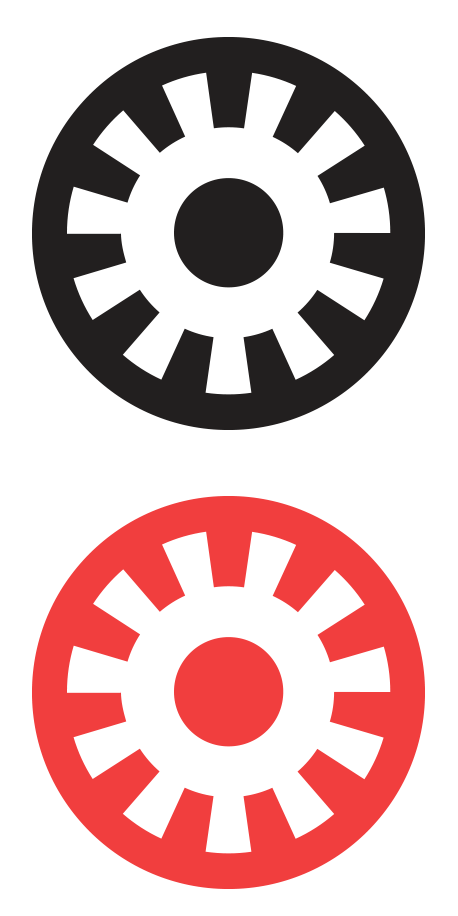 Flywheel
Consider your flywheel weight
If you're looking for the smoothest, quietest ride possible, look for a heavier flywheel of at least 9 kg. A larger flywheel also offers more levels of resistance, allowing you to step up your workout intensity.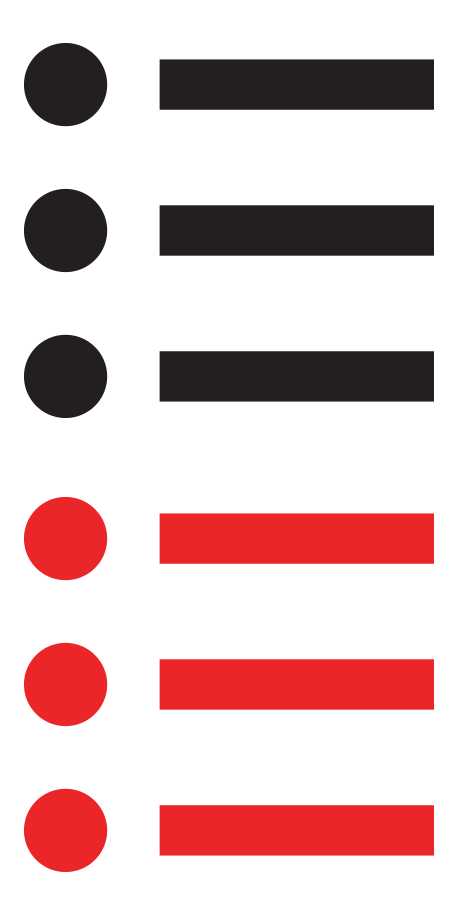 Features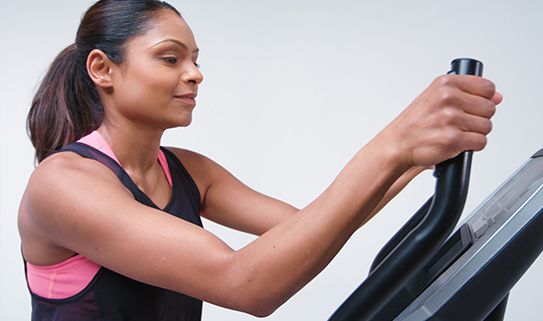 Heart rate monitor
Grip-mounted sensors send heart rate information to your display, allowing you to optimize your workout.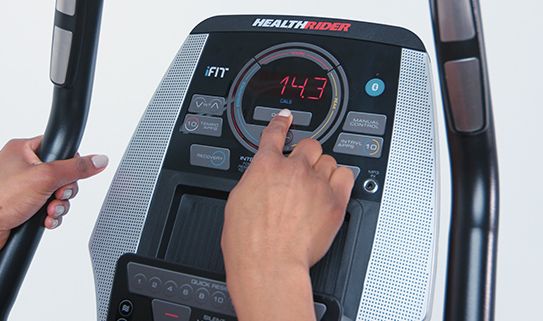 LCD monitor
Track time, distance, calories burned and more.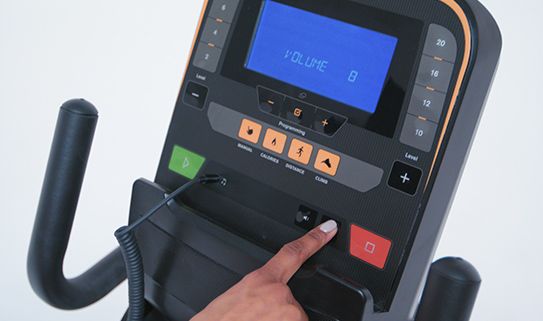 Built-in speakers
Pedal to your perfect soundtrack with a built-in music player dock and speakers.