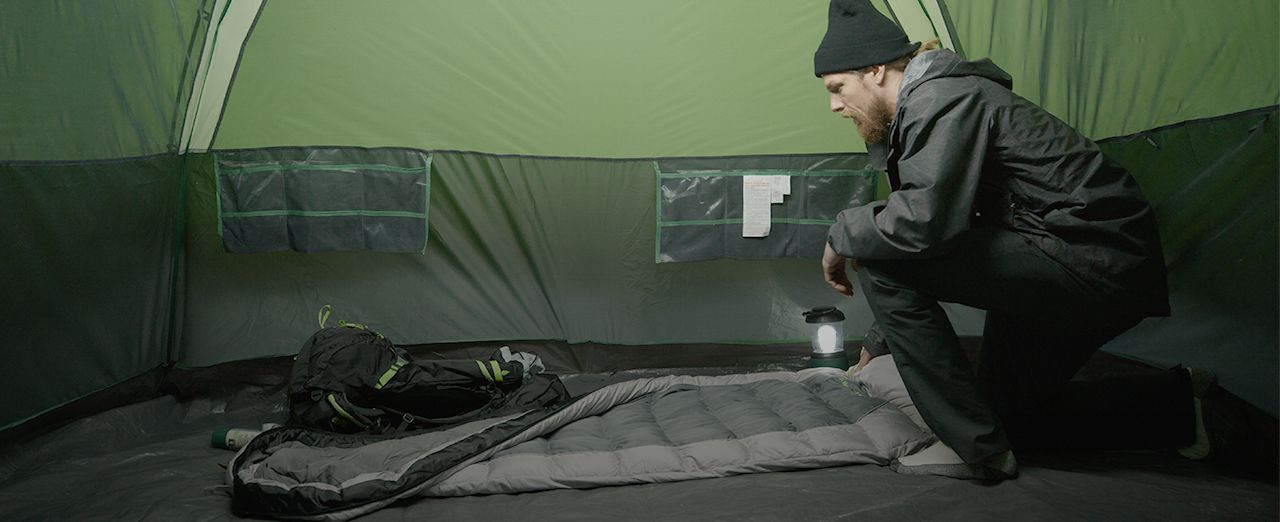 How to choose a sleeping bag
A good sleeping bag is an essential part of any overnight adventure. Find the one that's right for the weather and your camping style.​
Types
Temperature
Material
Features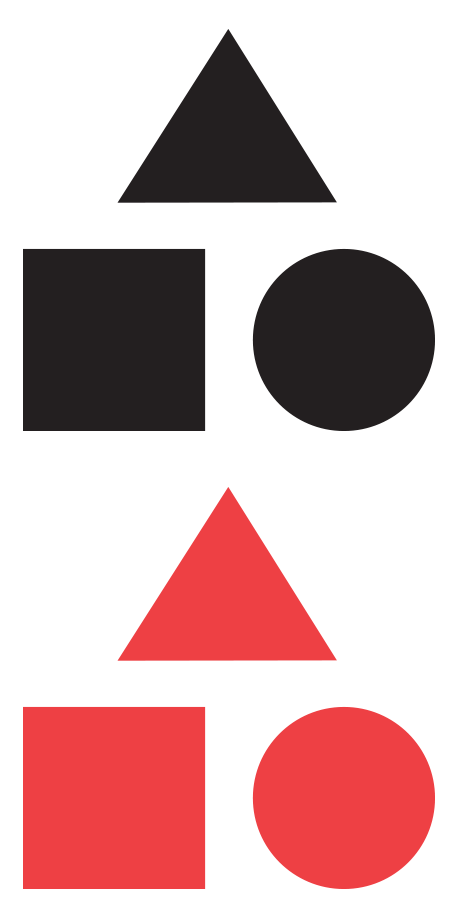 Types
Rectangular sleeping bags
Rectangular sleeping bags are ideal for car camping. They're roomy and can be used as a blanket or duvet when unzipped. You can also connect two bags together, providing the zippers are compatible.
SHOP OUR SELECTION OF SLEEPING BAGS
Barrel sleeping bags
Barrel sleeping bags are narrow at the feet and wider in the middle. They provide the warmth of a mummy bag with the roominess of a rectangular bag.
SHOP OUR SELECTION OF SLEEPING BAGS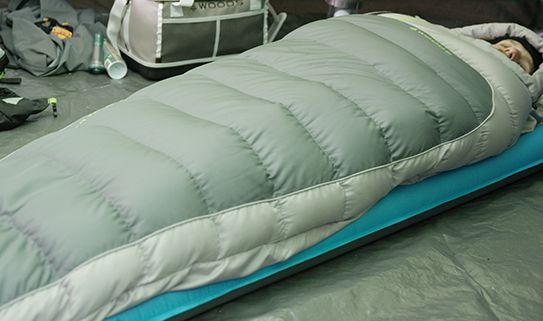 Mummy sleeping bags
If you are a serious camper, possibly facing extreme weather conditions, consider a mummy sleeping bag. These bags are warm, light and usually include a hood. They are meant to fit snug to the body and can usually be compressed more than other bags.
SHOP OUR SELECTION OF SLEEPING BAGS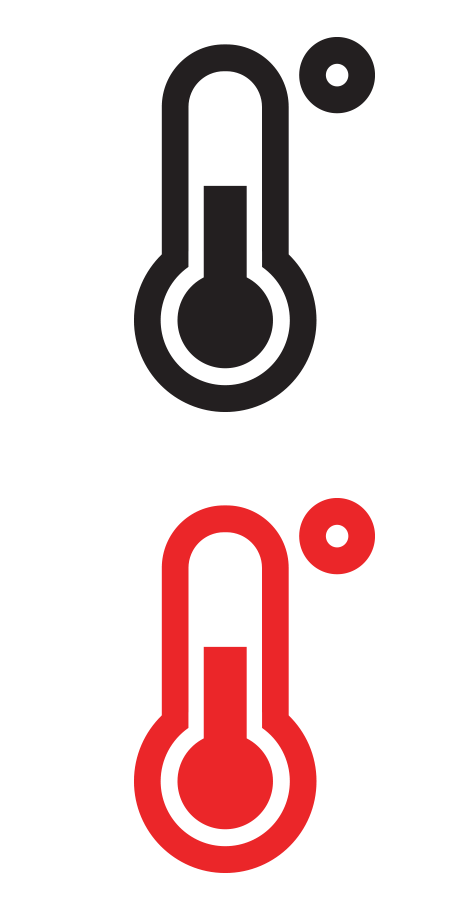 Temperature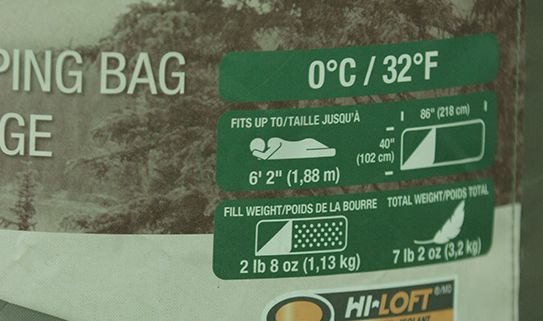 Mild
If you're only camping in the summer or using the sleeping bag indoors or inside an RV, look for a bag that's rated for 6°C (43°F) or warmer.
SHOP OUR SELECTION OF SLEEPING BAGS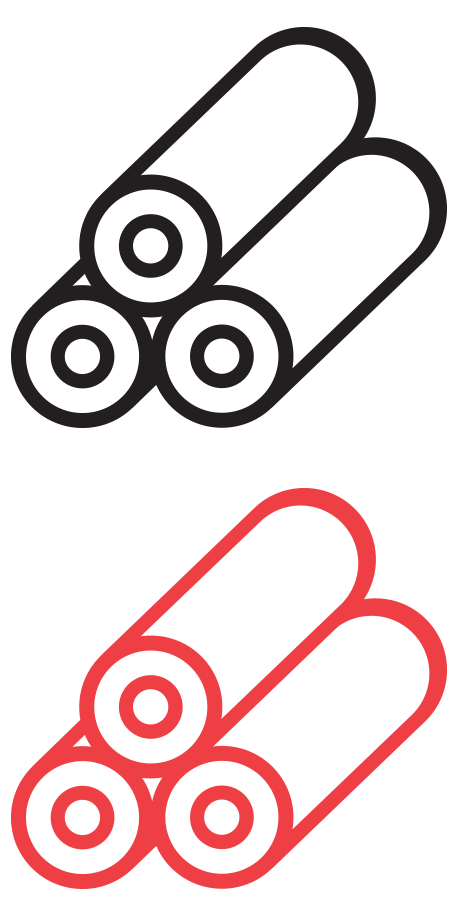 Material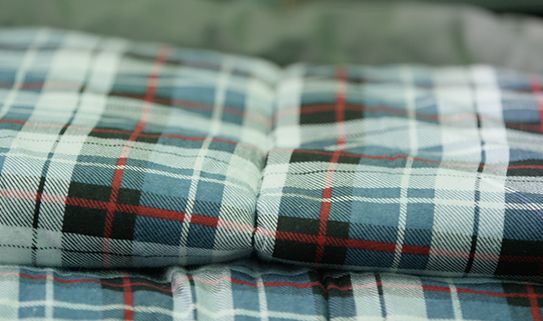 Lining
Sleeping bag linings are generally made of polyester, which offers the greatest value; cotton flannel, which gives you a bit more comfort; and a poly-cotton blend, which is very soft. Choose what feels the most comfortable to you.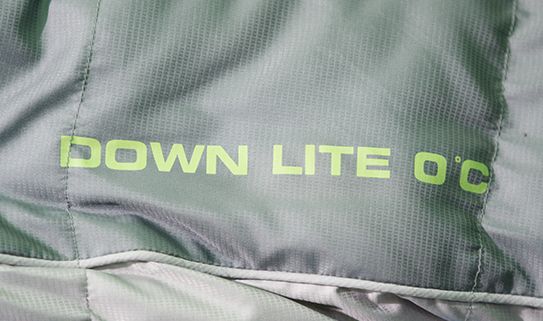 Fill
Sleeping bags are filled with a variety of materials, from synthetic fills, like polyester, to down. Look for a fill that has the warmth rating you need and that can be compressed as much as you require, particularly if you'll be backpacking.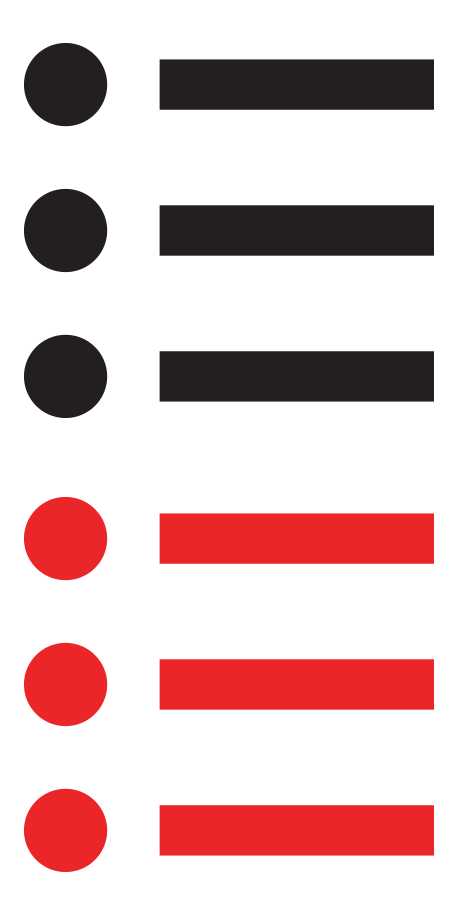 Features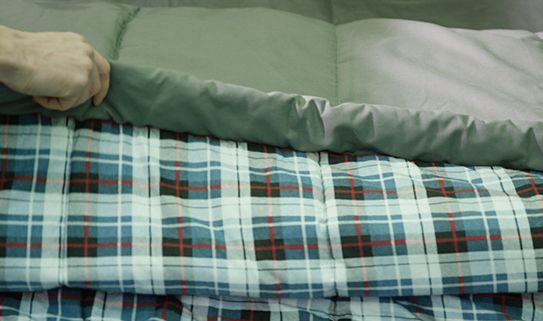 Full-length draft tube
A full-length draft tube is an insulated flap runs the entire length of the zipper and prevents heat from escaping through the zipper coils.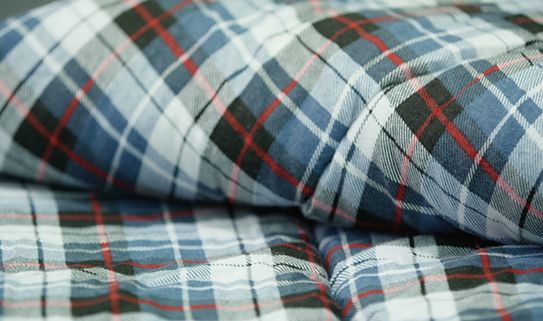 Quilted construction
Bags with quilted construction have the inner lining and the outer shell stitched together to prevent the fill from shifting. Since there's no fill along the stitched through line, this can result in cold spots. More premium sleeping bags have offset quilted construction, which prevents cold spots.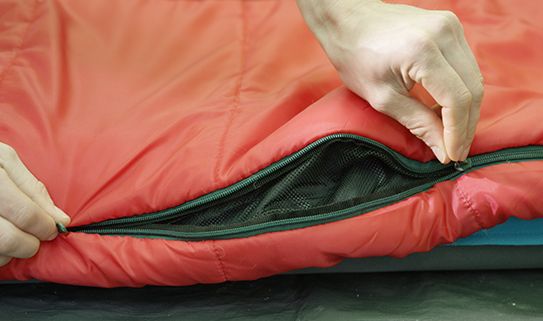 Zippered vents
If you like to be able to regulate your temperature and allow air circulation, look for bags with zippered vents along the side of the sleeping bag or near the foot box.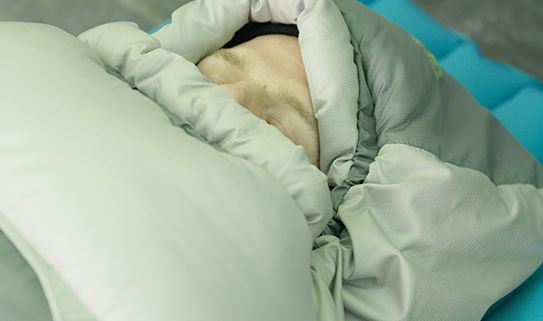 Hood and neck yoke
You can lose up to 80% of your body warmth through your head, so a hood and a neck yoke can reduce that heat loss and help you stay warm.