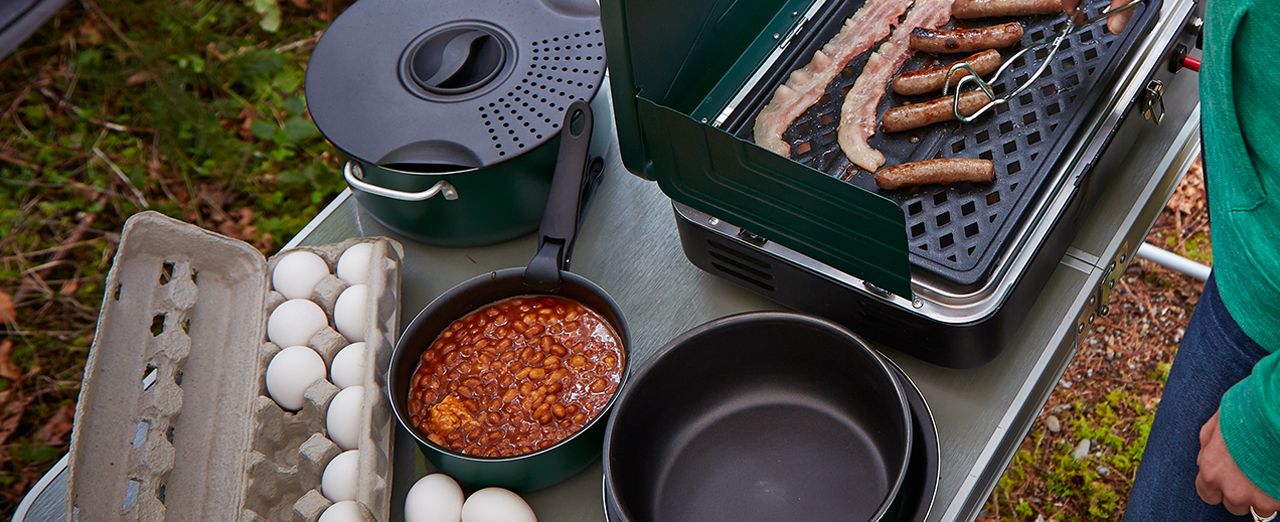 How to choose camping cooking equipment
Whether you are planning a weekend getaway or a big family camping trip, meals are an important part of the equation. We'll help you find camping cooking equipment that will suit your style and cooking needs.
Options
Fuel
Safety
Lingo
Accessories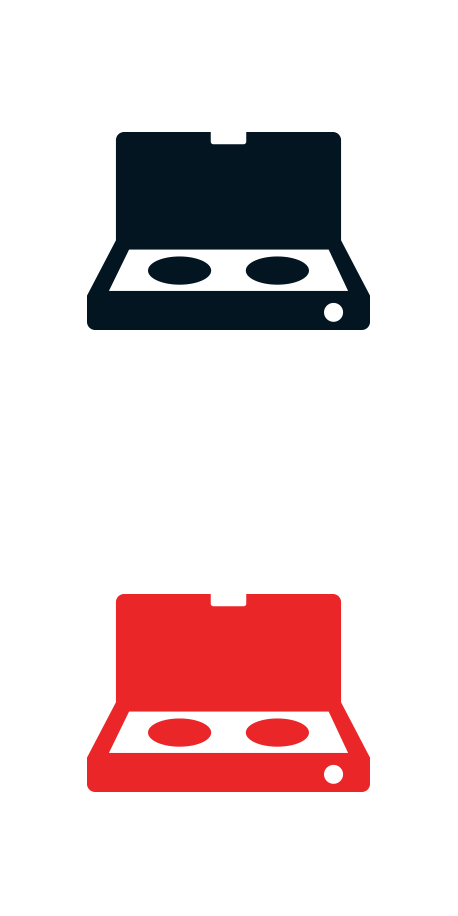 Options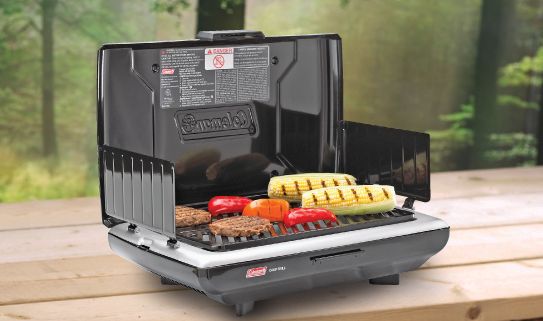 A Camping Grill
A camping grill is a great addition to any camp cookout. You can cook food directly on it, plus they're easy to set up and transport. The heat intensity on this grill is perfect for quick cooking; however be careful when placing cookware directly on the grill, because the high heat may cause it to melt.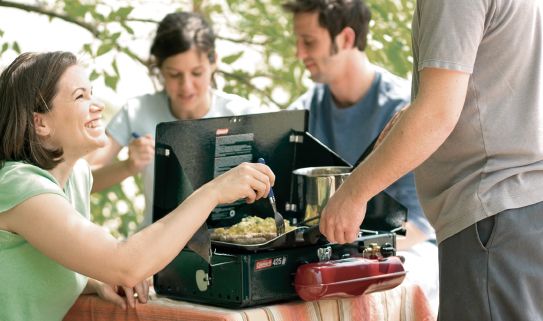 Camping Stoves
Camping stoves are built with individual burners and are designed to cook food using pots and pans. You can find everything from small, lightweight, single-burner models for backpackers to large multi-burner stoves designed to provide cooking space for big groups.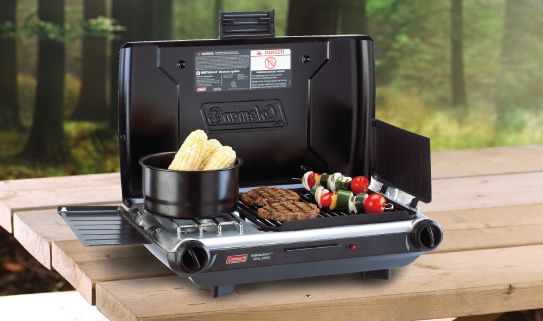 Camping Grill-Stove Combos
These combos are the hybrid of a camping grill and stove. They combine the best features from both. 
Specialty Stoves
If you want to step outside the box of traditional camping appliances, you can also choose our specialty stoves. From portable stove ovens to camping BBQs, we have all the camping cooking equipment you need.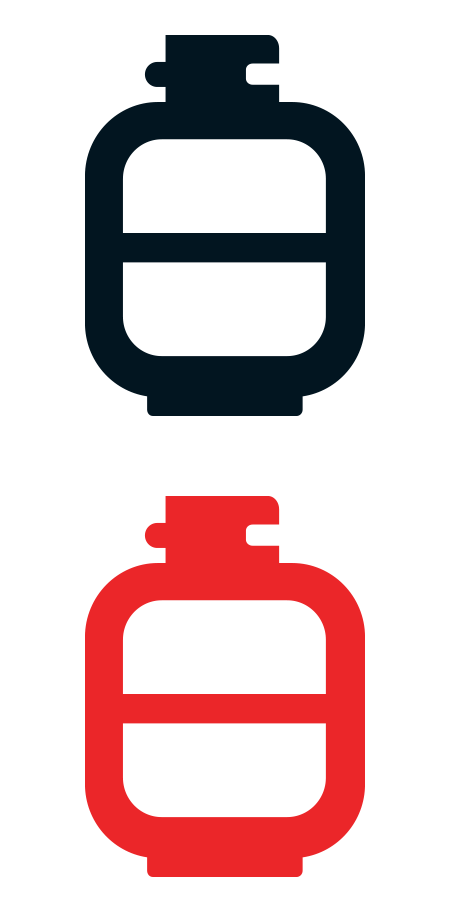 Fuel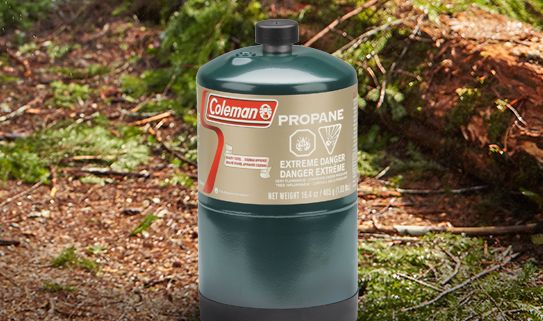 Propane
Propane is convenient, clean burning and easy to light. Most appliances can also be adapted to use larger refillable propane tanks. It's important to remember that propane is temperature-sensitive and should only be used in temperatures above 0° C.
See Propane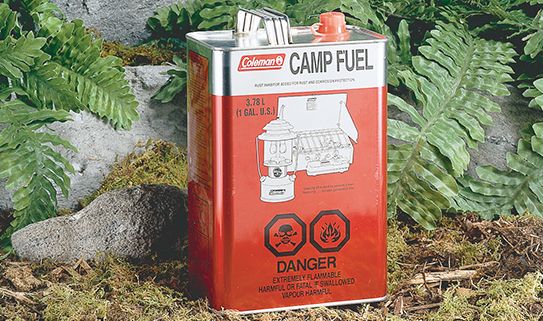 Naphtha Fuel
Naphtha fuel is clean and easy to light. When using Naphtha fuel, the fuel tank must be filled while attached to the appliance. A bonus is that Naphtha fuel is reliable in extreme weather conditions and high altitudes.
See Naphtha Fuel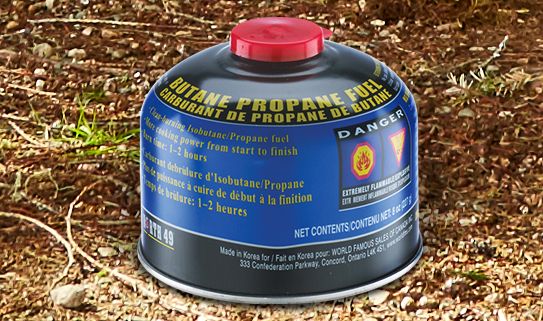 Butane and Isobutane Mix
This fuel mix is convenient, clean burning and easy to light. Butane is temperature-sensitive and should only be used in temperatures above 0° C. An isobutene mix is reliable in all temperatures and weather conditions. 
See Butane and Isobutane Mix
Note
Factors to consider when choosing your fuel include burn time, burn temperature, temperature sensitivity and canister disposal, as well as where and how you plan to use it. Some campgrounds and other sites have rules about the type of fuel that may be used, so make sure to do your research.  
Some fuels can be more difficult to find in parts of the world other than North America, which could be an issue if you're transporting fuels regulated by the aviation industry.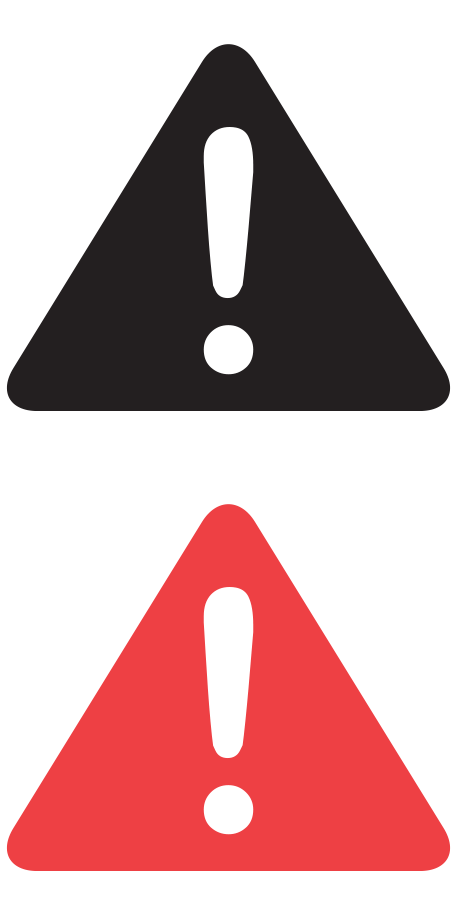 Safety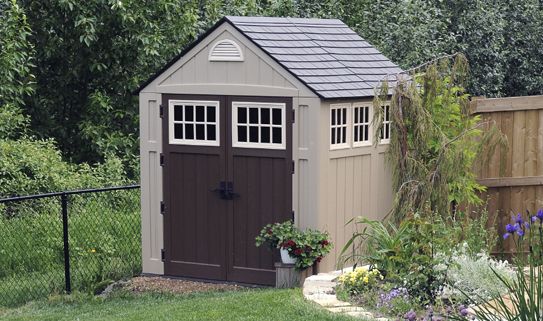 Storage
Store fuel canisters in a cool, dry place. If you are storing fuel tanks for several months or more, ensure the tanks are empty.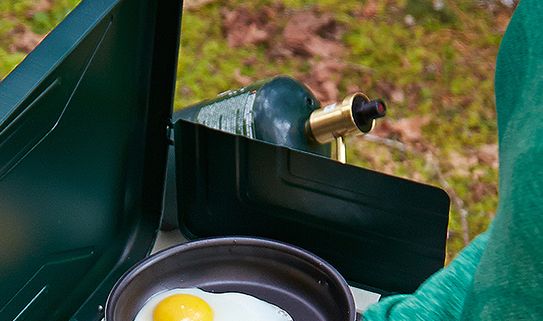 Examine Valves
Check for leaks before lighting your appliance by examining all valves, fuel lines and connections.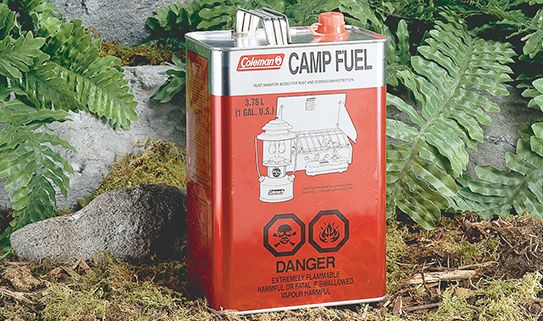 Prevent Pressure Build-Up
It is dangerous to fill a fuel tank to the brim, because fuel expands as it warms. Leave some air space to prevent excessive pressure build-up.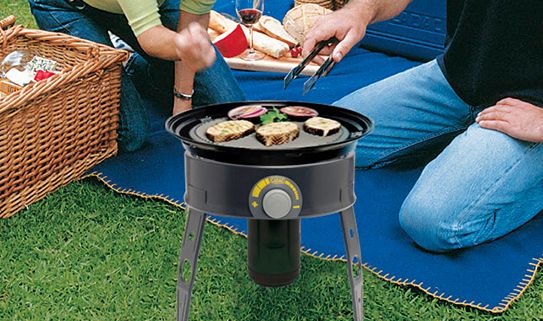 Ventilation
Fuel-based camp appliances require ventilation and should not be used indoors or in small, enclosed areas like tents. These products should be used with caution in the presence of pets or small children, as they can reach very high temperatures.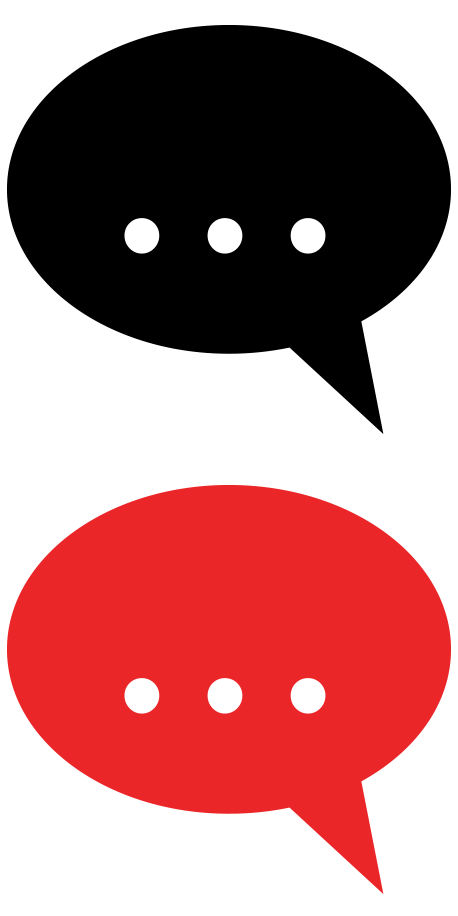 Lingo
Auto-Ignition
Don't want the hassle of matches or lighters to light the grill or stove? Choose a unit with auto-ignition.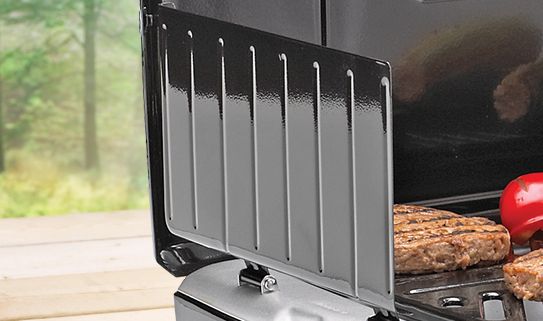 Wind Screens
Perfect for protecting your flame from the wind.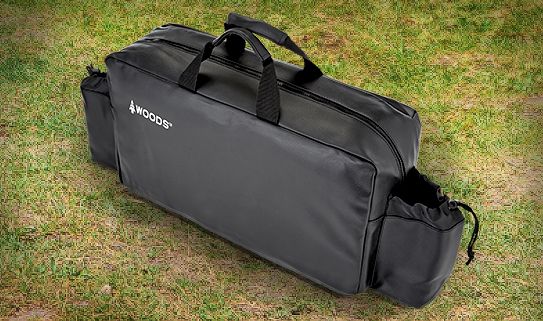 Carrying Case
To make transportation easier, make sure to choose a model that comes equipped with a carrying case or an integrated handle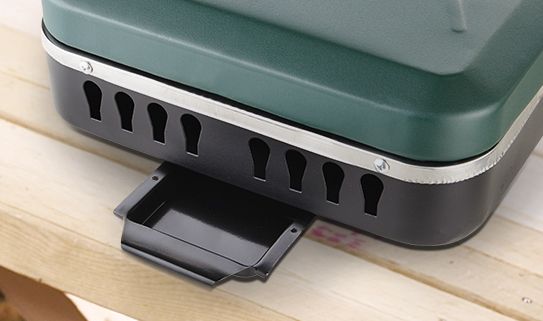 Drip Tray
A drip tray prevents your prep area from getting dirty.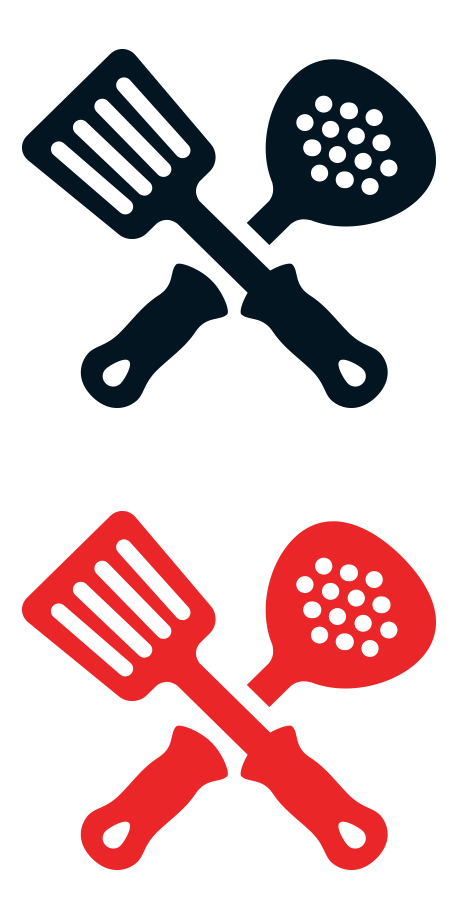 Accessories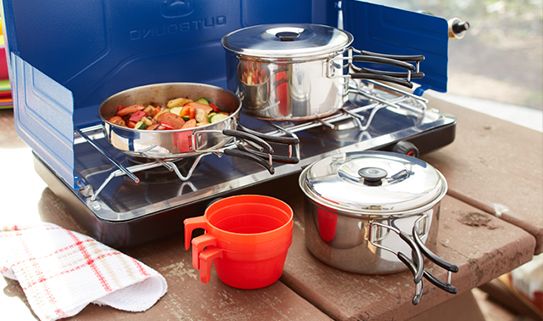 Pots and Pans
Whether you pick up a whole cook set, or just a few key items like a cast iron skillet, a Dutch oven, a griddle and a kettle, you're going to need some pots and pans to cook in. 
See Camping Cookware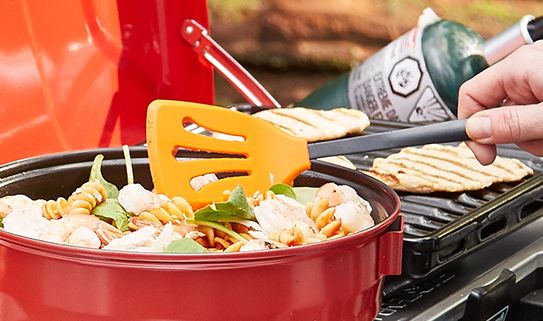 Cooking Utensils
Look for cooking utensils with heat-resistant silicone that won't scratch your pots and pans. 
See Camping Cookware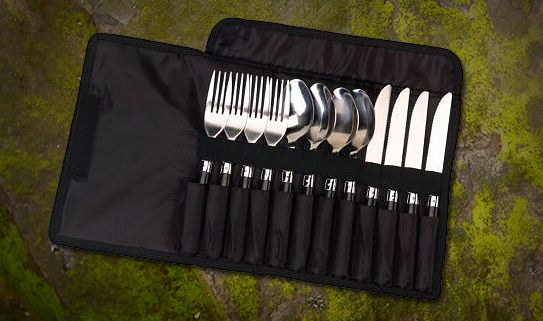 Dishes and Cutlery
There are different types of camping dishes to choose from, depending on the amount of space you have to transport them. Anodized aluminum, Melamine and enamel are all durable and easy to clean. Collapsible dishes might make sense if you're backpacking. Don't forget cutlery. Look for a set that comes in its own carrying case, for easy transporting.
See Camp Tableware