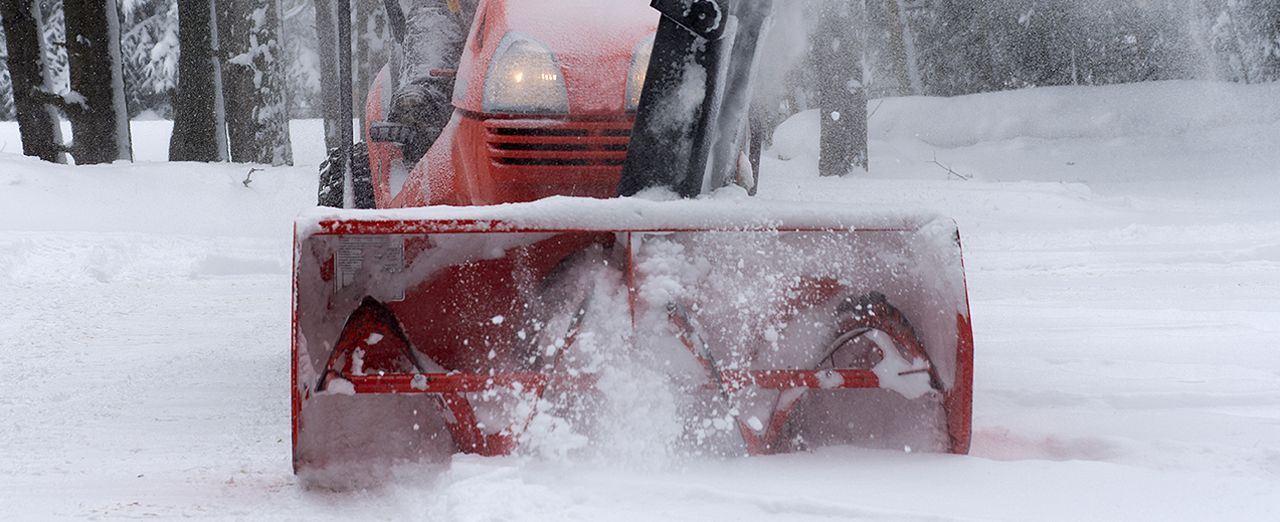 How to choose a snowblower
When winter hits, having a snowblower that helps you easily clear your property can make the season more enjoyable.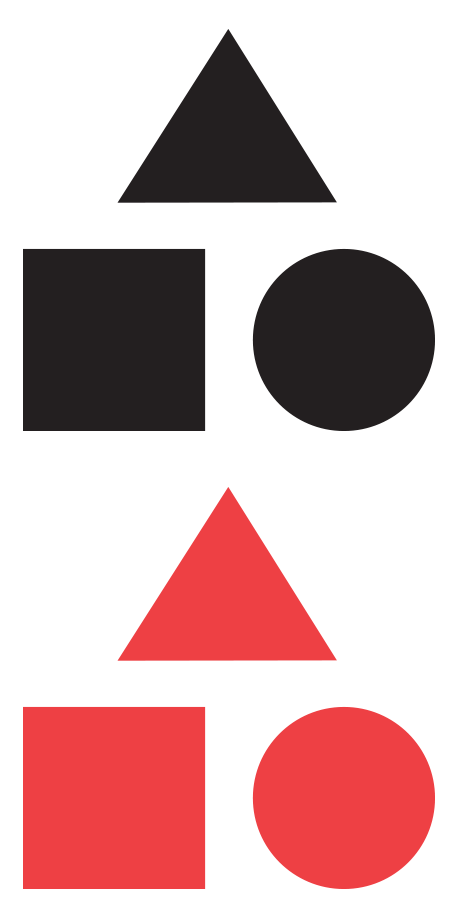 Types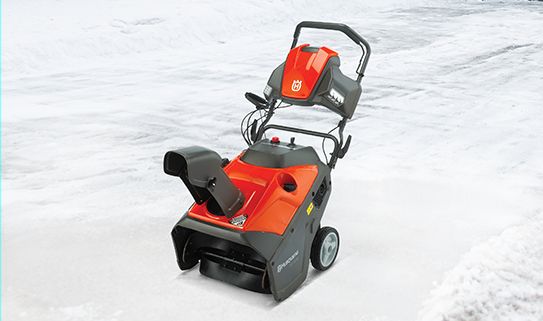 Single-stage gas snowblowers
Single-stage snowblowers use a rubber bladed snow auger to project the snow. These work well for light to medium non-icy snowfalls on small to medium properties. They are ideal for smooth, paved driveways and interlocking brick.
Two-stage gas snowblowers
Two-stage snowblowers are designed to manage deep, hard packed snow as well as the wet, heavy stuff. The powerful combination of an auger and a second stage impeller helps you chew through the pile at the end of your driveway. In addition to paved surfaces, these models can also be used on solid, non-paved surfaces, like in a rural area, and are ideal for medium to large properties.
Three-stage gas snowblowers
Three-stage snowblowers have all the capabilities of a two-stage unit, but are designed to get the job done faster and manage extreme snowfalls, ice and slush. The addition of a tough, specially designed accelerator does the job 50% faster than a traditional two-stage model. These snowblowers are ideal for large properties.
All Gas snowblowers do require some maintenance throughout the season.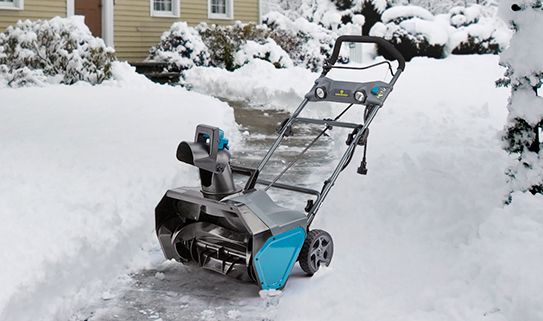 Electric snowblowers
Electric snowblowers are lightweight, compact and ideal for light snowfalls and clearing smaller areas, such as porches and pathways. They are available in either corded or cordless models and are virtually maintenance free.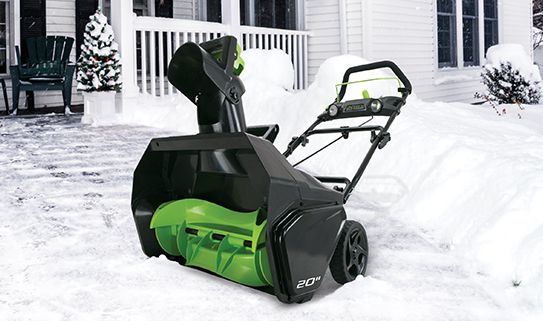 Cordless snowblowers
Cordless snowblowers offer additional maneuverability without the hassle of gas or a cord, and use brushless motor technology with high capacity Lithium-ion batteries. 
What size do you need?
Snowblowers are available in a variety of clearing widths, from 12 inches to 20 inches in the electric and cordless models, and 22 inches to 33 inches in the gas models. Wider widths mean that the machine clears a wider path, making it easier to cover more ground quickly. However, storage space is also a consideration. 
Self-propelled
Self-propelled drive, available on two- and three-stage gas models, moves the snowblower along, eliminating the need for you to push. It also allows you to easily control and steer the unit and helps it power through big snow drifts by digging into hard-packed snow and ice.
Forward and reverse speeds
Some two- and three-stage models have multiple forward and reverse speeds, providing greater control over the pace that you clear your snow.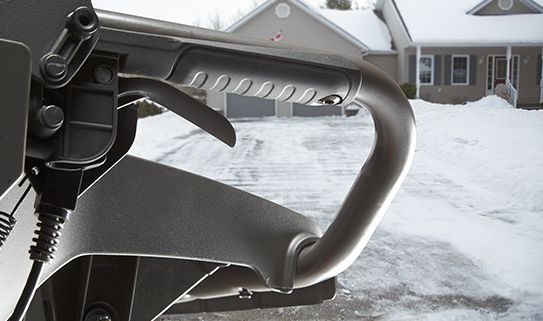 Power steering
Power steering, which can be found on select two- and three-stage gas models, offers easier manoeuvrability and effortless steering. It allows you to control with just your fingertips, so you can turn left or right with the click of a trigger.
Chute control
There are various ways to adjust the chute on your snowblower and control the direction of snow discharge, including crank, remote tilt, lever controlled, 4-way joystick, and "Just One Touch" electric thumb operation. 
Heated grips
Some two- and three-stage models include heated grips that keep your hands warm for maximum comfort if you are clearing snow for extended periods of time.
Drift cutter
A drift cutter slices along the edge of a snow pile and leaves you with a sculpted edge.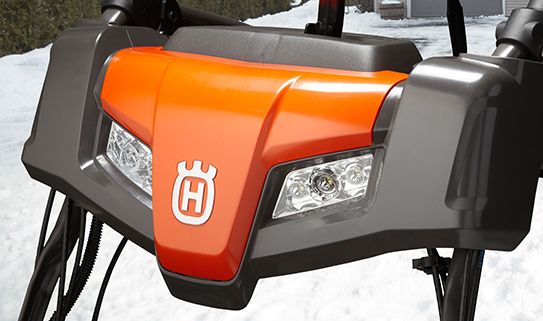 LED light
LED lights to illuminate your path are brighter and have longer-lasting performance than traditional incandescent lights.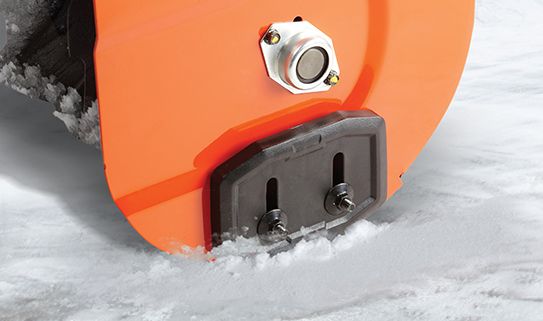 Poly Slide Shoes
Some two- and three-stage models are equipped with poly slide shoes to help prevent scratches and marks on your driveway.