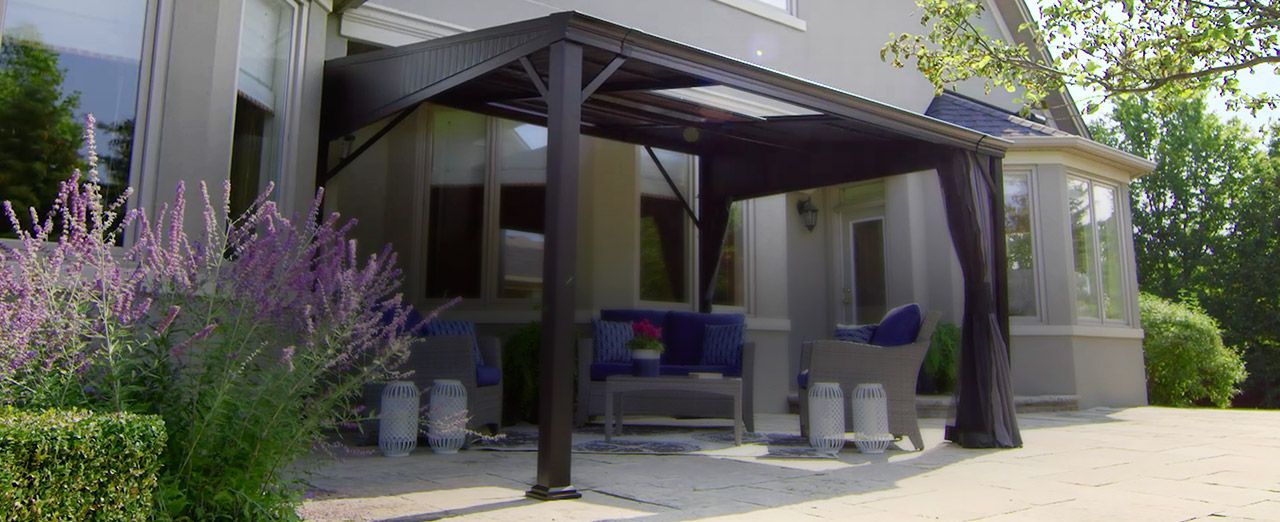 How to choose a gazebo or pergola
Adding a gazebo or pergola to your yard is a great way to make the most of your outdoor space. But which one is right for you? Don't worry – you got this!
Types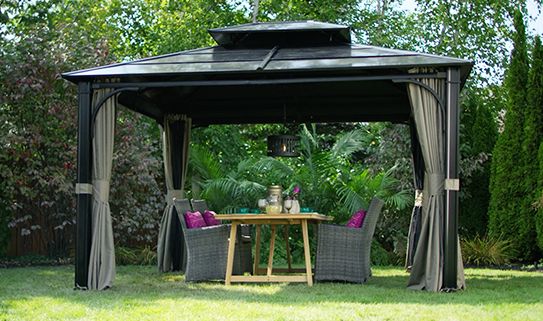 Gazebos
Gazebos are ideal if you're looking for shelter, since they can provide coverage during rainstorms. Some models are also available with netting or walls, usually sold separately, to further protect you from insects and wet weather.
SHOP ALL GAZEBOS & PERGOLAS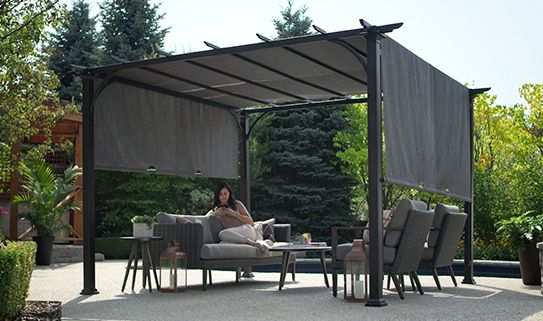 Pergolas
Pergolas can be used with or without their canopies, giving you a great option for shade. Some models have adjustable canopies that allow you to follow the sun and stay comfortable and protected all day long.
These canopies, however, are not made to withstand inclement weather and should be taken down before a storm.
SHOP ALL GAZEBOS & PERGOLAS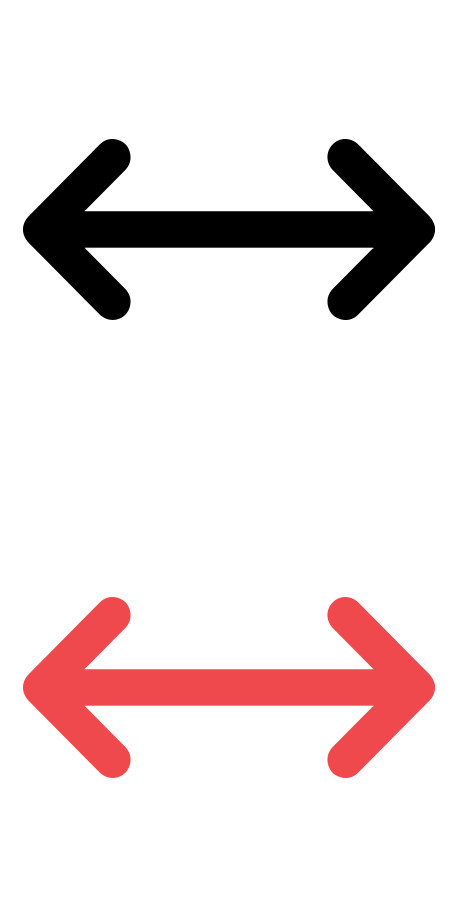 Space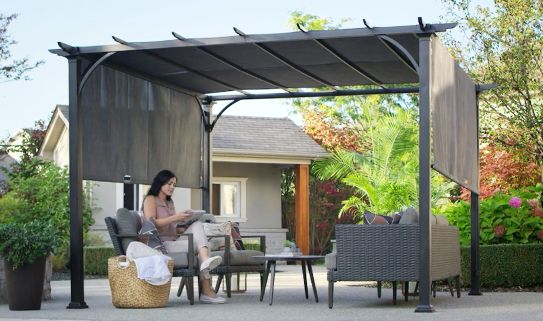 How much room do you have?
Whether you're just looking to cover a dining table and chairs or you want to create an entire outdoor room, you will need to consider the size of the gazebo or pergola in relation to your outdoor space.
Keep in mind that gazebos are generally larger than pergolas. However, if you're looking for something to use up against your house, there are 3-sided gazebo models that can directly extend your living space outdoors, while also saving space in your yard.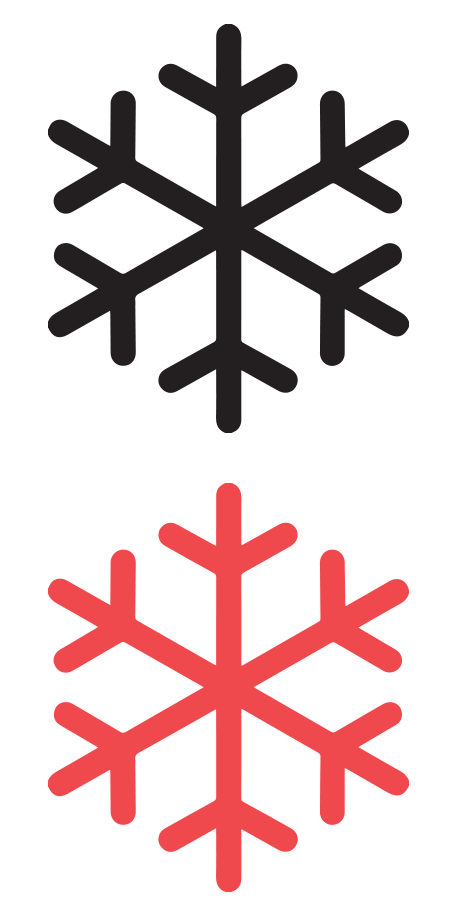 Seasonal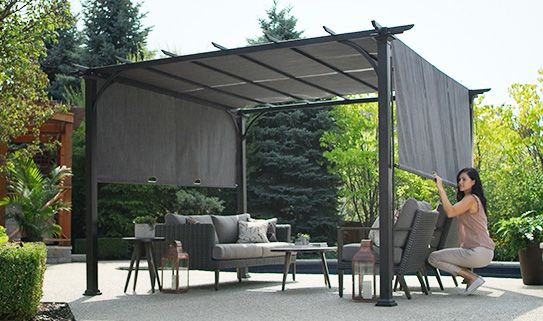 Hard or soft top?
Gazebos are made with either a hard top or a soft top. While the frame of the gazebo can stay up all year long, soft tops do need to be removed before the winter, since they are not made to withstand snow.
Pergola frames can stay up all year long, but the canopies do need to be removed and stored for winter.