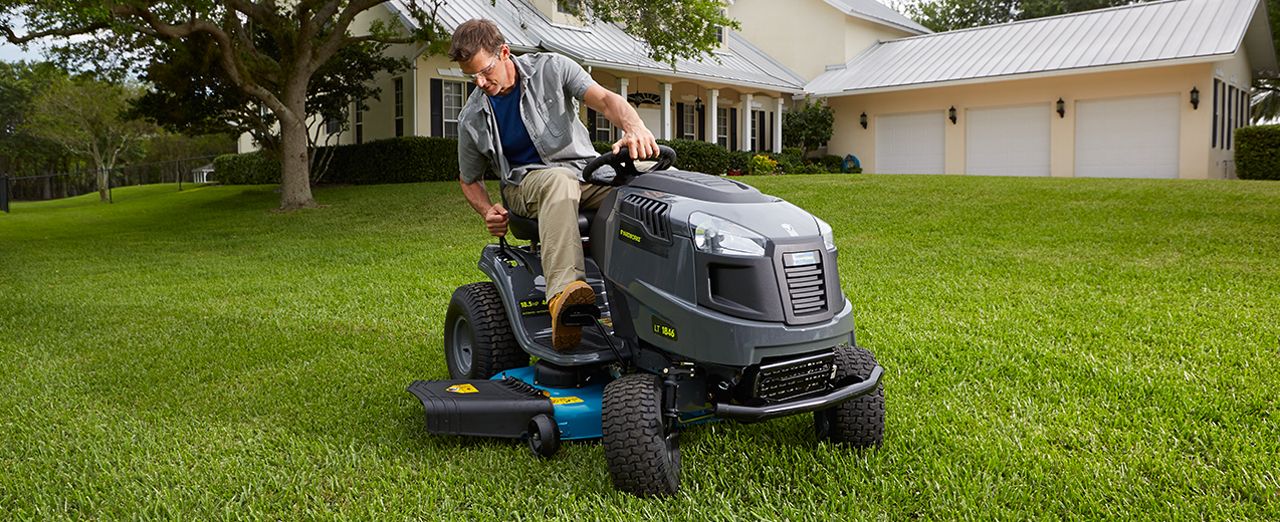 How to choose a lawn tractor
When a traditional mower just doesn't cut it and you need power and performance to maintain your large lawn, you should consider a lawn tractor or riding mower. This is a major purchase and there are many models and accessories to choose from, so we'll help you find the one that will suit your lawn and lifestyle.
Use
Types
Accessories
Lingo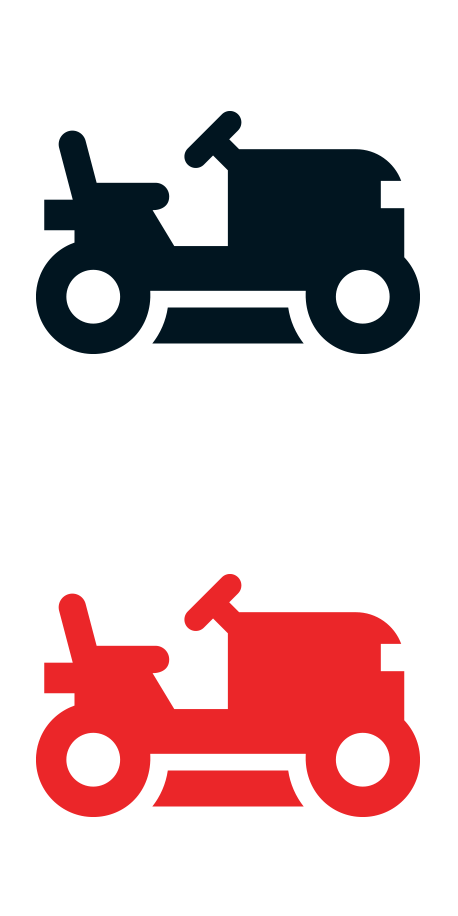 Use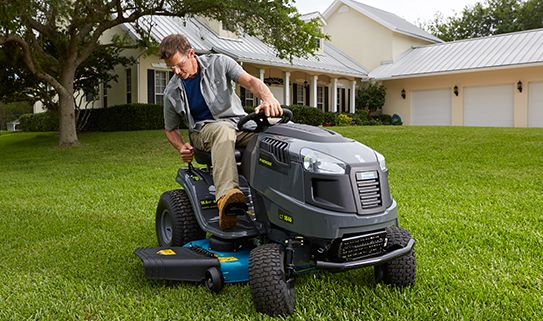 How big is your lawn and what else do you need to do?
Depending on the size of your lawn, there are certain tractor options that will work better for you. If your lawn is just too big to tackle with a gas mower, riding mowers will work best, as they are designed specifically to cut your grass with little effort. If your lawn is oversized — or you want to take on projects beyond just cutting your grass, like snow throwing — a lawn and garden tractor is ideal.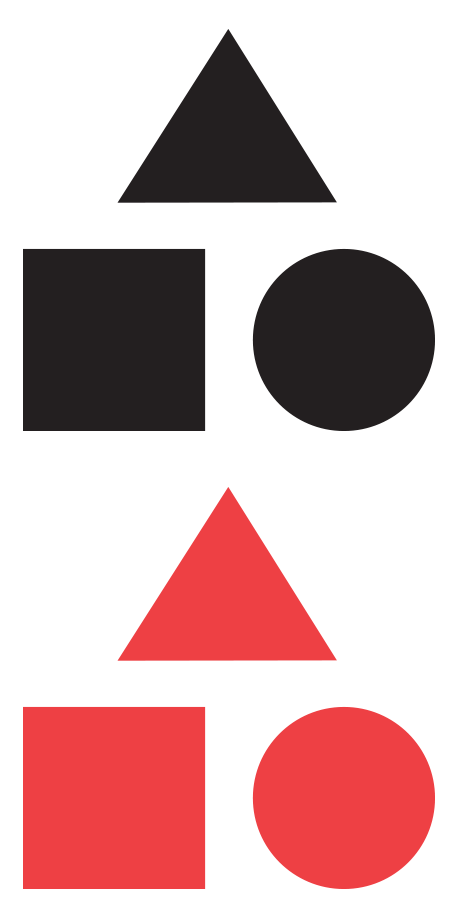 Types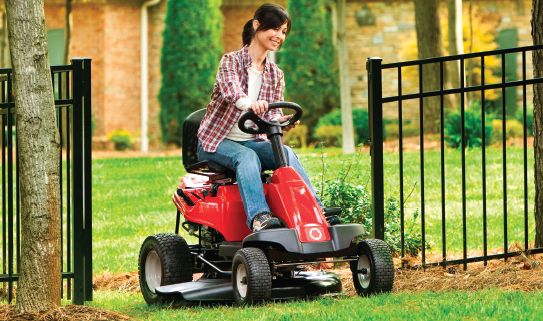 Riding Mowers
These mowers are typically smaller than traditional garden or lawn tractors and are designed to do one thing well — cut your grass. Light on accessories and add-ons, these mowers take up less space than a tractor in your garage and can easily enter a gated backyard. 
See Riding Lawn Mowers
Lawn & Garden Tractors
Ideal for oversized yards and big tasks, these tractors can be equipped with accessories and and add-ons that make them more than just a powerful lawn mower. From aerators and dethatchers to tow dump carts and snow throwers, lawn or garden tractors make all yard work easier. It is important to note that for larger jobs, like snow throwing, a tractor with a higher horse power will be needed. 
See Lawn & Garden Tractors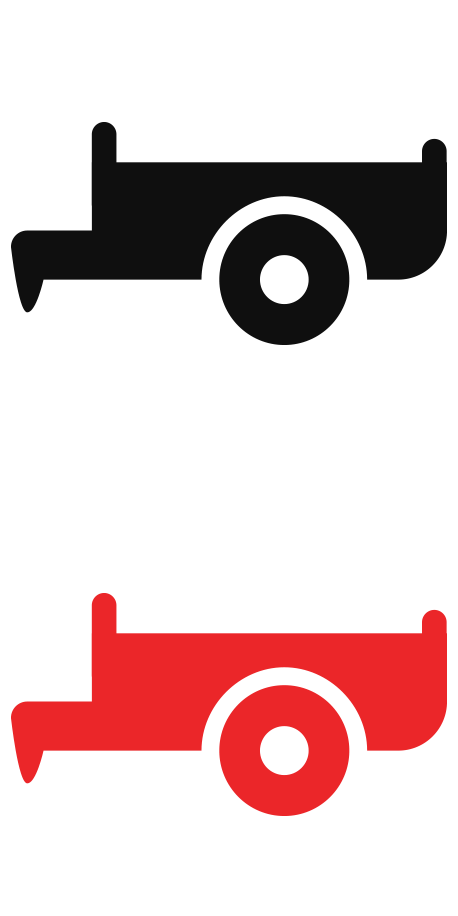 Accessories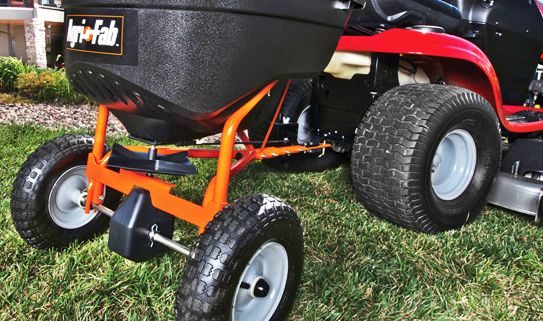 Spreaders
Spread fertilizer or other products to your lawn easily and evenly with a spreader attachment. 
See Spreaders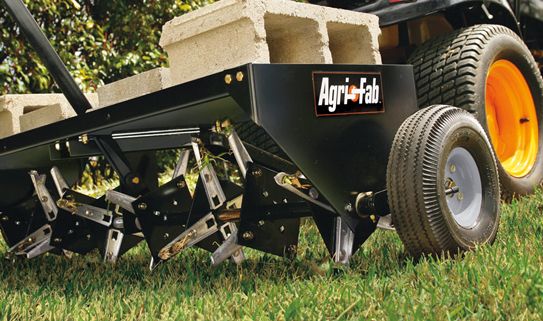 Lawn Aerators
Lawn aerators loosen up the soil between the grass roots. When you aerate your lawn, you are opening up the soil surface to let the grass roots get the air and moisture they need for healthy growth. 
See Lawn Aerators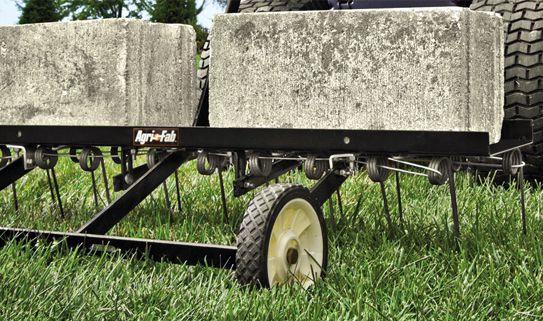 Dethatchers
Dethatchers remove the dead grass that chokes the roots of your grass. Most often used in the spring, dethatchers provide a healthy start to the growing season. 
See Dethatchers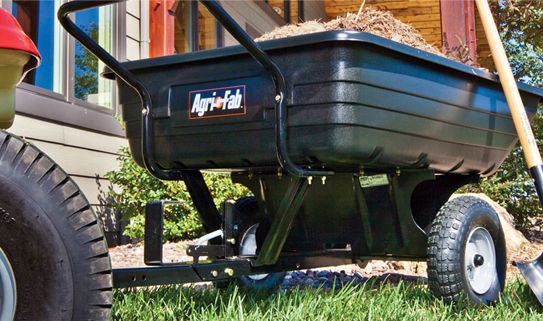 Dump Carts
Dump carts are a wheelbarrow alternative that doesn't require heavy lifting. 
See Dump Carts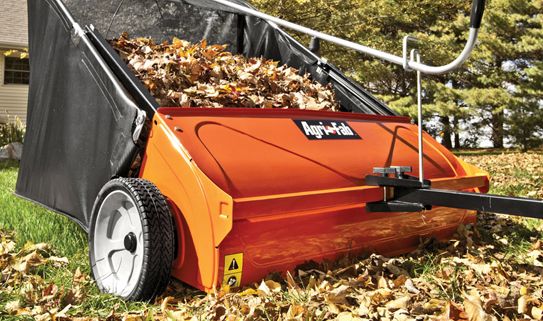 Sweepers
Clear your lawn of leaves and debris quickly and easily with a sweeper attachment. 
See Sweepers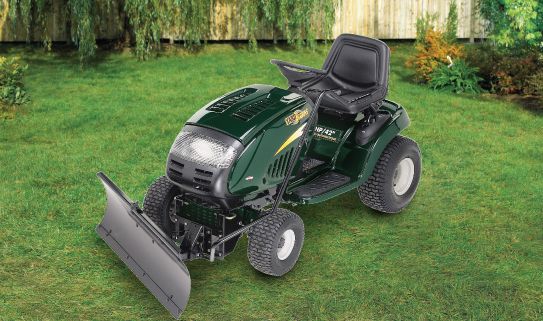 Dozer Blades
Get the most out of your lawn tractor with a dozer blade to move snow or soil. These attachments are only compatible with automatic tractors and may require a tractor with a higher horse power.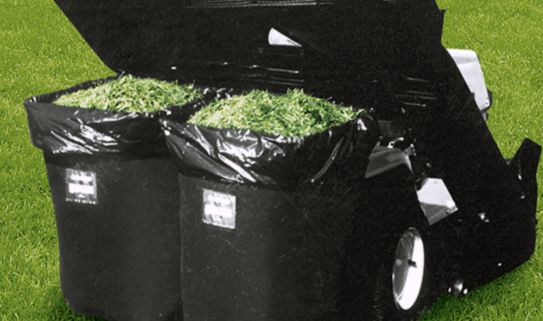 Baggers or grass catchers
Baggers or grass catchers are the perfect attachment for collecting grass, leaving your lawn clear and well-manicured. 
Snow Throwers
Clear your driveway of snow with a snow thrower attachment. For best performance, it's recommended that you use a tractor with at least 14 HP. For improved traction, tire chains and wheel weights are also recommended.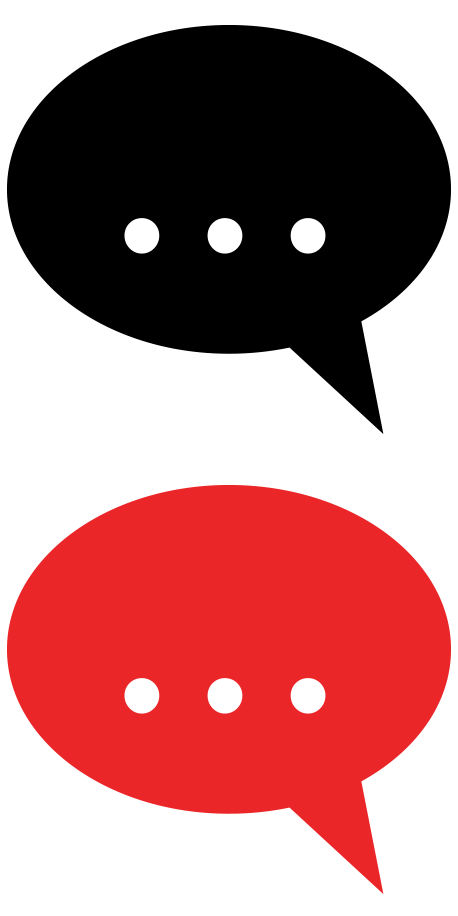 Lingo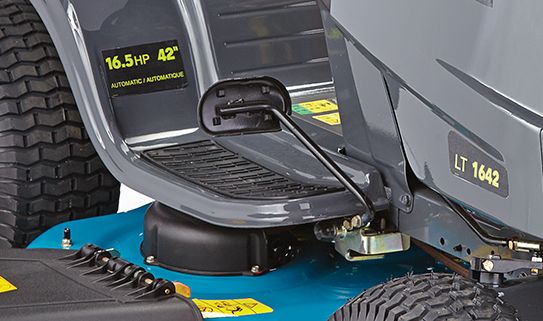 Automatic Continuous Variable Transmission
Allows you to automatically control the ground speed using a foot pedal, so you can keep your hands on the wheel. No shifting or clutching is required to increase speed.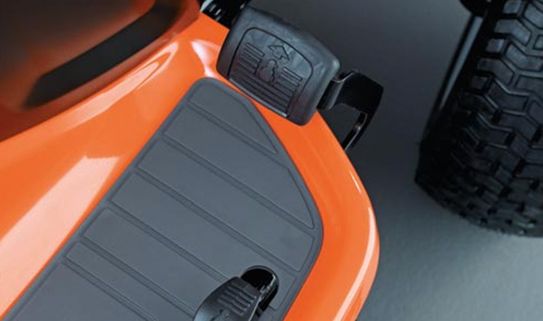 Hydrostatic Transmission
Offers durability, requires virtually no maintenance, and has an infinitely variable ground speed with foot pedal controls. This drive system is well suited to tow-behind attachments like a dump cart or lawn sweeper.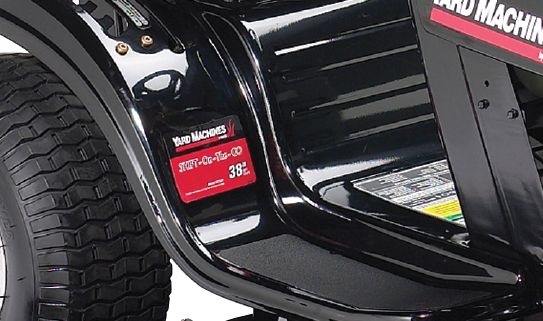 Shift-on-the-go Transmission
Shift-on-the-go transmission requires the operator to manually change gears. No clutch is required, but the operator needs to change speeds with the flick of a switch.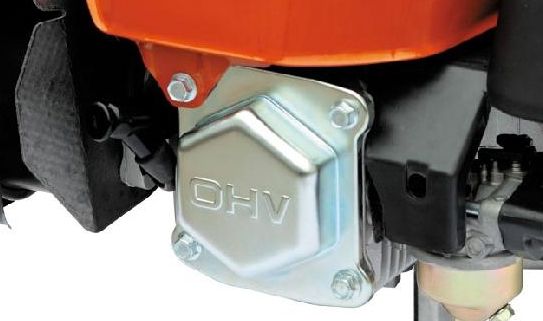 Overhead Valve (OHV)
This engine design is more efficient and offers longer valve life and better fuel economy. It also provides good thermal balance, reducing the risk of the engine overheating.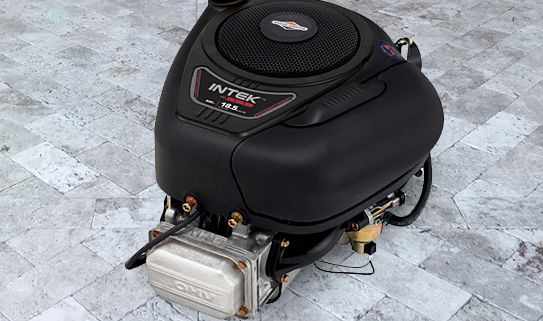 Single Cylinder OHV Engine
This engine runs cooler and cleaner with less vibration than a standard single-cylinder engine. A cast-iron cylinder sleeve helps extend engine life.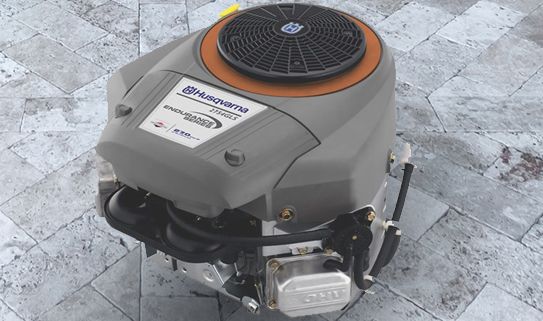 V-Twin OHV Engine
A two-cylinder engine with superior power, reliability and smooth-operation. Runs cooler and quieter, offering the lowest emission rating and longest engine life in its class.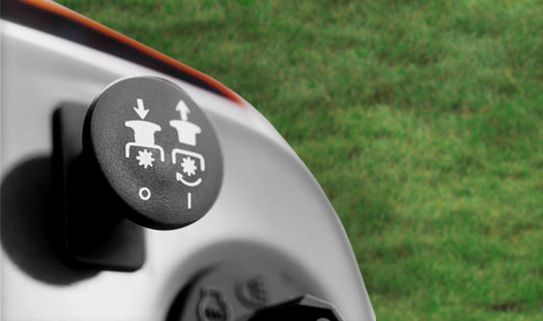 Electric Power Take-Off (PTO)
Turn the blade on and off by simply pushing/pulling a dashboard knob.
Adjustable High-Back Seat
High-back support gives much-needed comfort for longer jobs. Fingertip adjustment makes reaching the controls and pedals easy.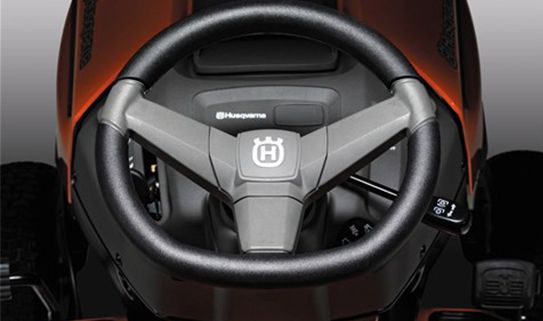 Comfort Grip Steering Wheel
A specially moulded comfort grip reduces driver fatigue and offers more control.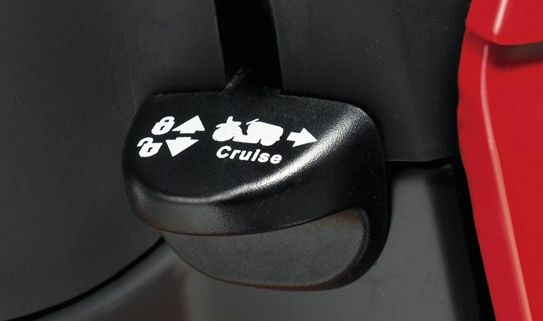 Cruise Control
A convenient, efficient function that ensures the tractor keeps an even speed, even if the lawn is undulating or sloping.
Deck Wash Function
Simply attach a garden hose. Water and blade action cleans under the mowing deck to promote a better cut and lower maintenance.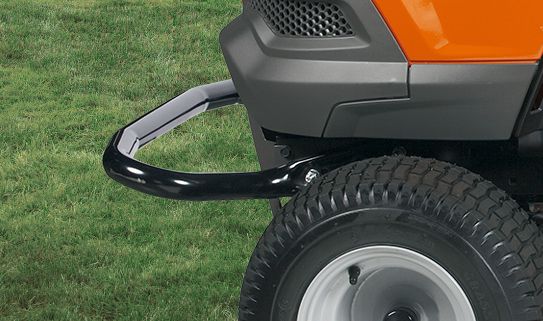 Bumper Kit
Protect your lawn tractor in use and in storage with an integral steel bumper.