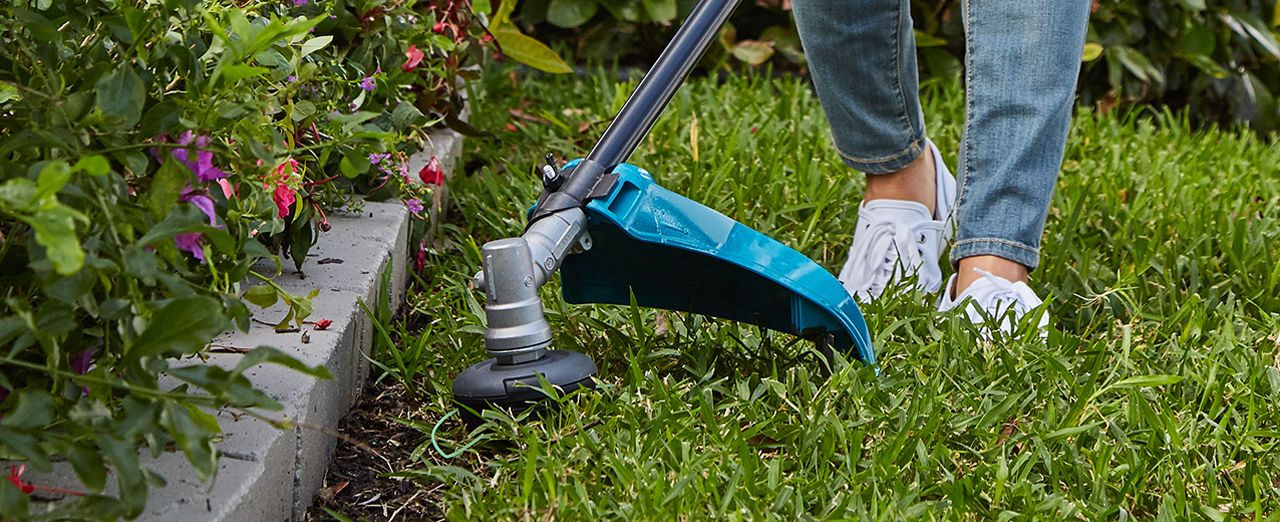 How to choose a grass trimmer
A grass trimmer is an essential tool that keeps your lawn looking its best by trimming areas that the mower cannot reach. Choosing the right trimmer for the job will give your yard the flawless finish you have been looking for. We'll tell you what to look for when comparing trimmers.
Use
Types
Lingo
Safety
Accessories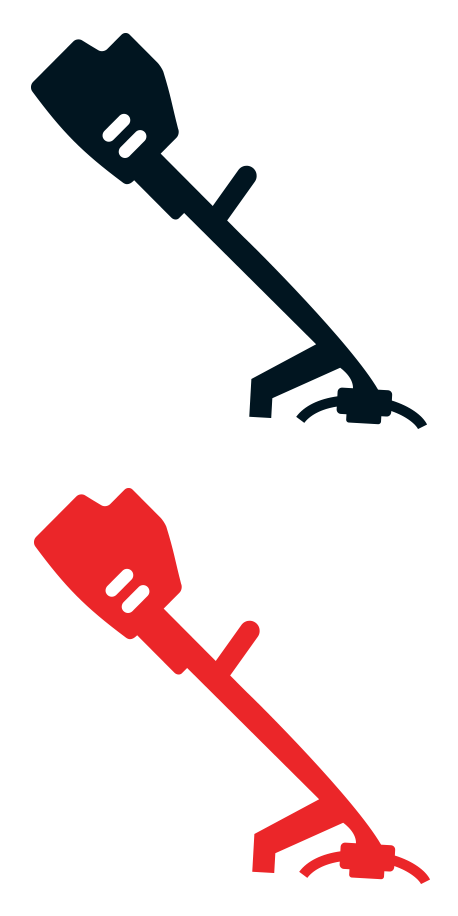 Use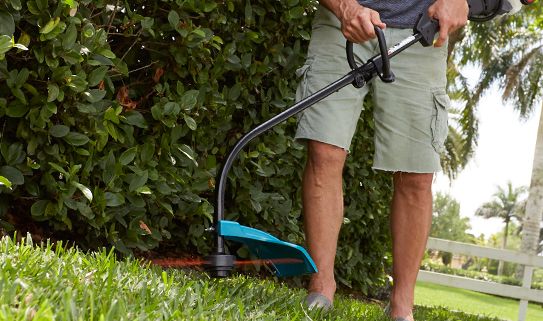 What is the size of the property you will be using it for?
Before you start looking at all the options that are available, you should consider the size of your property and what kind of grass you have. If you have a large property or particularly thick grass, a gas trimmer or higher voltage cordless trimmer would be ideal for the job. Electric and lower voltage cordless trimmers are generally best if you need a lightweight trimmer that runs cleaner and quieter than a conventional gas trimmer.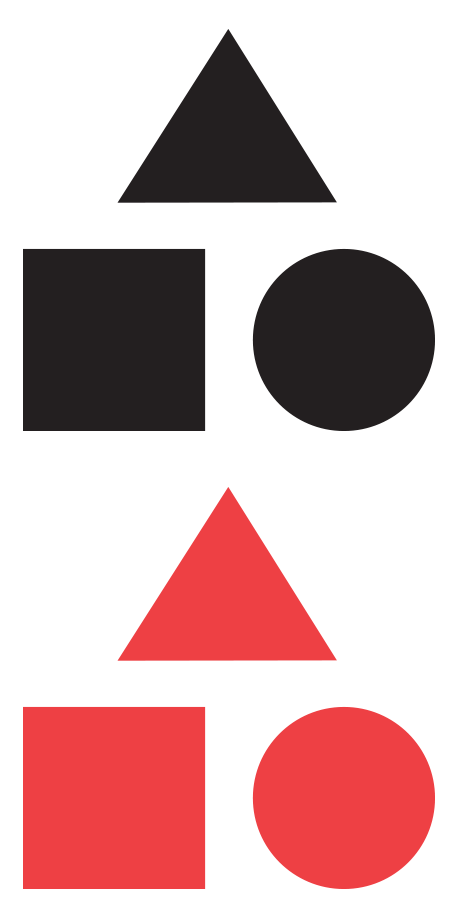 Types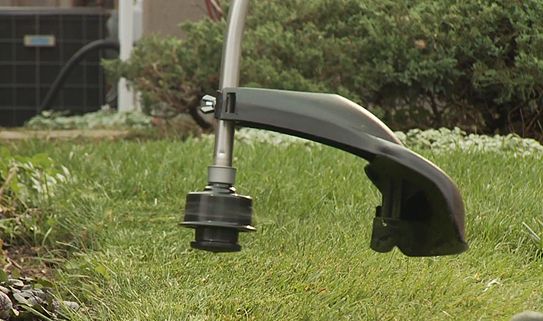 Gas Trimmers
A gas trimmer is ideal if you're cutting through large properties or through thick grass, weeds and brush. It's important to know that gas units require regular maintenance, which includes replacing air filters, spark plugs and mixing oil and gas.
Things to keep in mind:
Before a long period of inactivity, like the last time you use your trimmer before the winter, add fuel stabilizer to ensure an easy start the next time you pick it up. 
If there's not much gas remaining in the unit when it's time to winterize your trimmer, be sure to empty the tank and gas lines completely to extend your trimmer life.
Note: Products like TruFuel 40:1 and 50:1 premixed gas + oil optimizes the performance of your gas trimmer and helps ensure the longevity of your unit by taking out the uncertainty of mixing oil and gas.  
Increase the functionality of some gas trimmers by purchasing TrimmerPlus attachments. They allow you to convert your gas trimmer into a brush cutter, tiller, hedge trimmer and pole saw. All accessories are sold separately. 
See Gas Trimmers
Cordless Trimmers
If you're looking for a trimmer that is lightweight and low maintenance, a cordless/rechargeable trimmer may be for you. These models are easy to operate, highly portable, and the quietest of the three types of trimmers. With the improvements in cordless technology, some cordless trimmers are available that give the user the opportunity to tackle larger jobs with a longer charge and "gas-like" performance. 
Things to keep in mind:
Zero maintenance, unlike gas trimmers.
Keep battery fully charged to have longer run-time for each job.
Keep battery indoors during the winter to extend its life .
Buying an additional battery would extend your run-time if needed.
Some batteries are interchangeable with other products in the same platform.
See Cordless Trimmers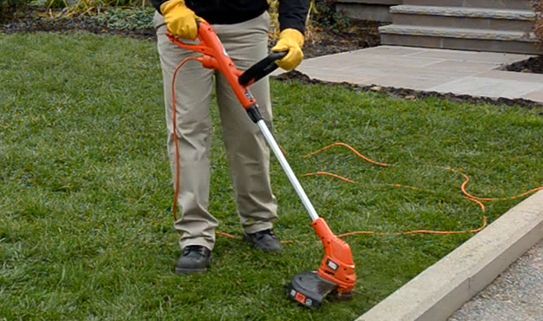 Electric Trimmers
An electric trimmer is ideal if you are looking for a light trimmer that starts with a touch of a button. It's important to know that electric grass trimmers require an extension cord and access to an electrical outlet. It gives you continuous power to fully complete your job. Electric trimmers are ideal for smaller/urban properties that allow the use of an extension cord. 
Things to keep in mind:
Starts at the push of a button .
Zero maintenance, unlike gas trimmers.
Need access to an electrical outlet.
Read manual to pick the right gauge of the extension cord, if required, to prevent trimmer malfunctions.
See Electric Trimmers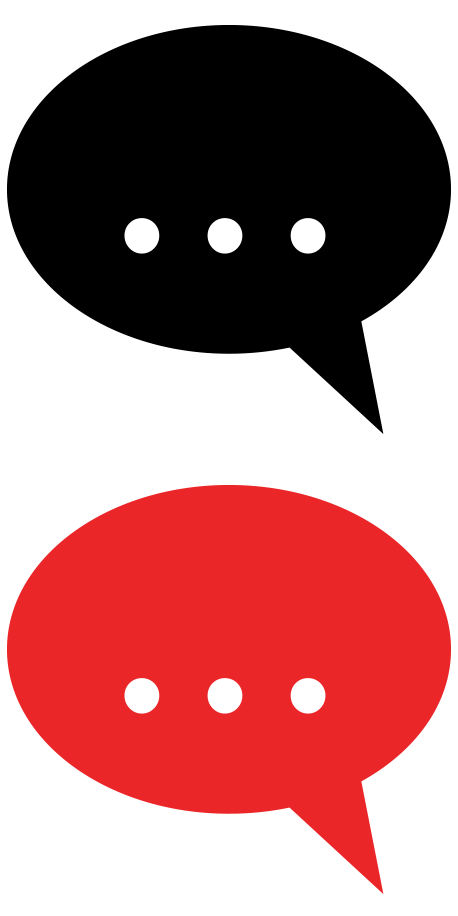 Lingo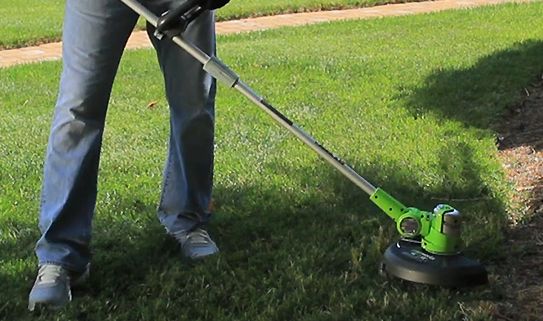 Curved vs. Straight Shafts
Grass trimmers come with either curved or straight shafts. 
Curved shafts offer better balance, are easier to handle, and are lightweight, making them ideal for trimming along sidewalks, driveways or gardens. 
Straight shafts are generally longer and are designed to fit into hard-to-reach places, like under decks, fences or bushes.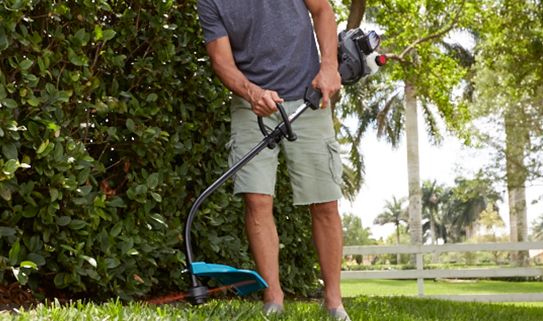 Weight
The weight can vary depending on the type of trimmer. A trimmer's balance and power can often compensate for its weight. Gas units range from 10 to 20 lbs, while electric and cordless can be as light as 4 lbs.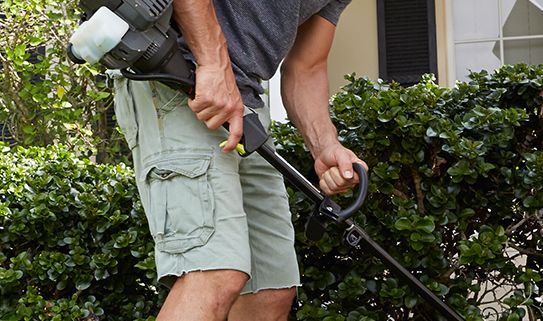 Balance and Grip
When choosing a trimmer, it should be easy and comfortable to hold. A "C" grip is standard, but many feature a "D" grip for left and right hand use, and easy switching from side-to-side.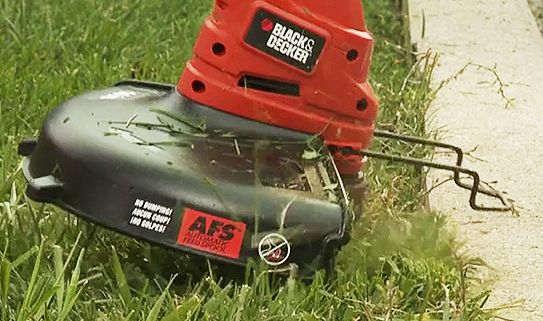 Cutting Diameter
A wider cutting diameter can be more efficient and reduce the time you spend trimming, but a smaller diameter can be useful in hard-to-reach places. In general, diameters can vary from about 8" to 18" (20-45 cm).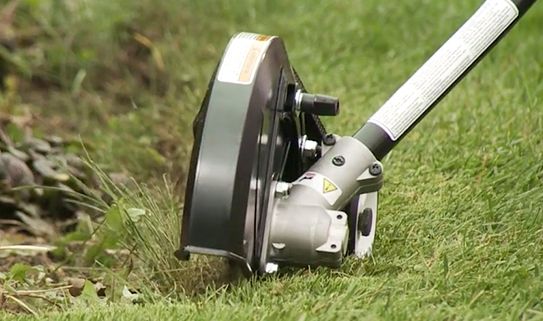 Guard
A guard is a shield on top of the cutting unit that helps prevent grass and other debris from being tossed at you while trimming.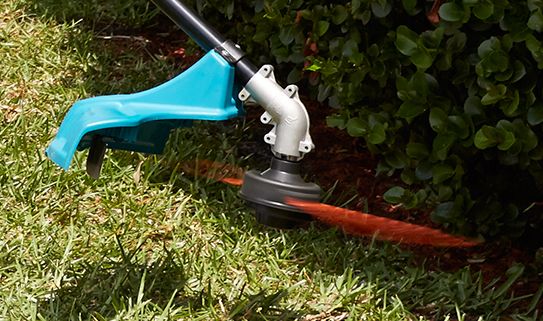 Trimmer Line
The trimmer line, also known as the string, is the cutting blade of your grass trimmer. This plastic or nylon cord spins at high speeds to cut through grass and weeds. The trimming line style, diameter, weight and density determine trimming effectiveness and longevity of the line.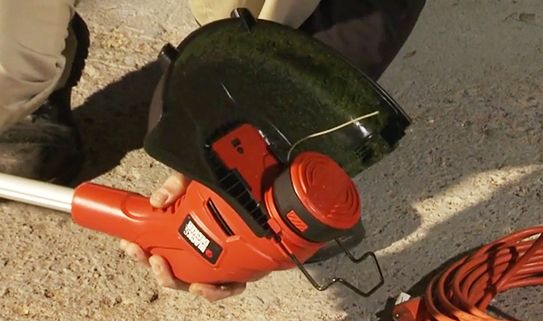 Spool
The spool holds the trimmer line. This can either be fixed, which requires you to wind replacement string around them, or replaceable, which lets you pop in a new string cartridge when string runs out.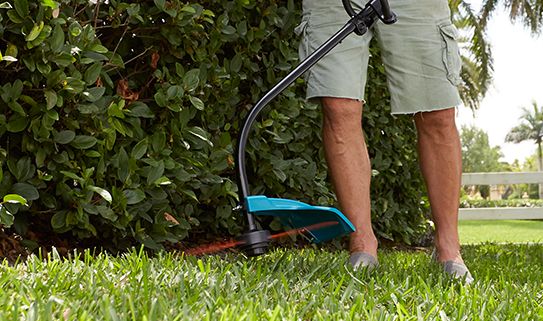 Line Feed System
There are two line feed systems available. Either a line feeds by bumping automatically, or each time the trimmer is stopped and restarted the line will advance in length through demand feed systems. Bump'n'feed lets you advance new string by tapping the bottom of the unit on the ground. Demand feed allows the user to advance line at the touch of a button.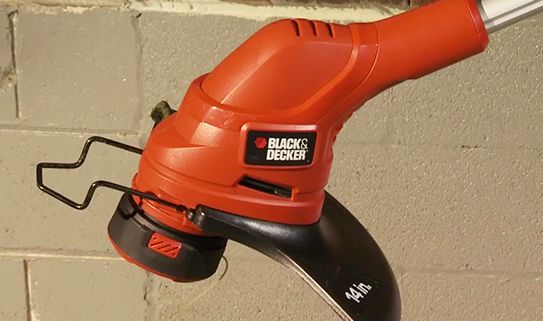 Specialized Lines and Blades
Some trimmers offer dual line heads that can trim faster and more efficiently, while reducing vibration for most grass and weed applications. Brushcutter blades are specifically designed for cutting through dense bush and thick weeds.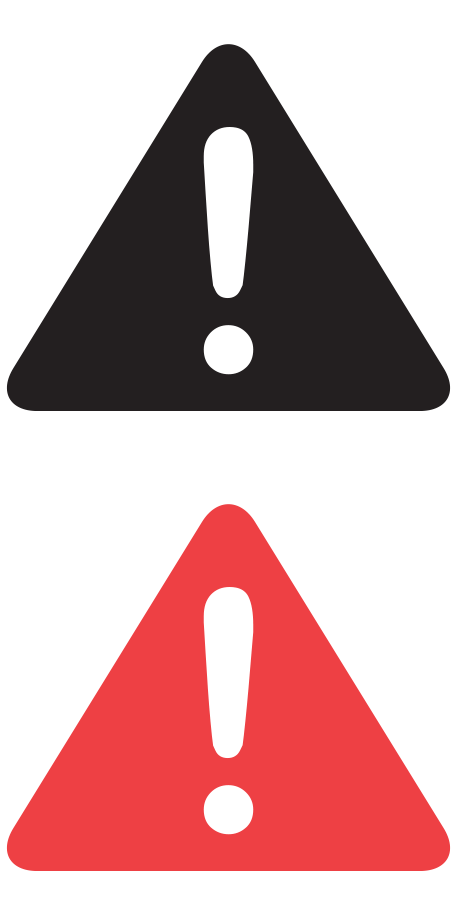 Safety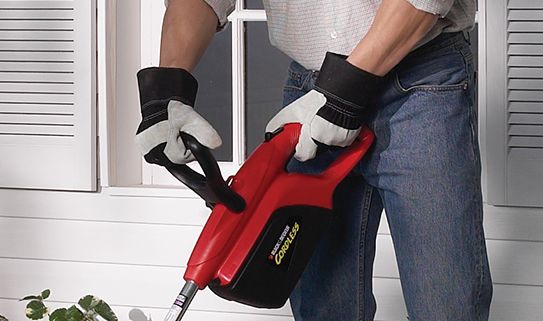 Protective Clothing
Whenever you are using a trimmer it is important to wear protective clothing. Even on hot summer days it is advised that you wear long pants, boots and a good pair of safety glasses or goggles. For gas trimmers, it's also advised that you wear hearing protection while operating the unit.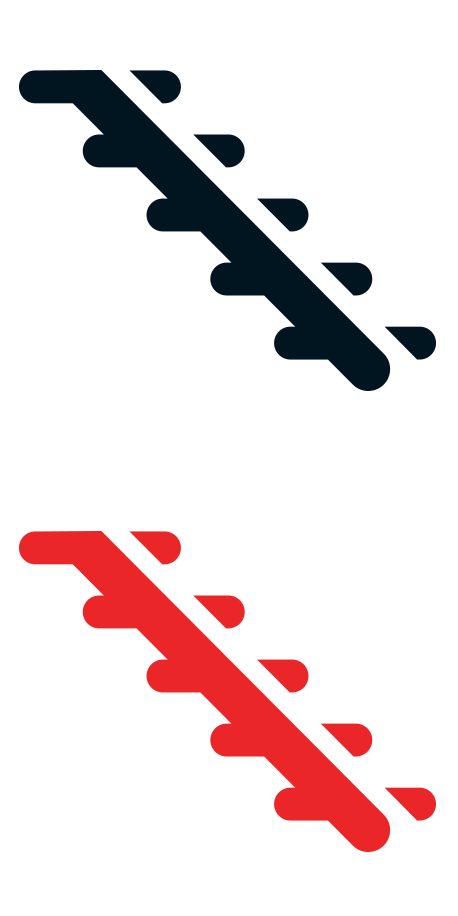 Accessories