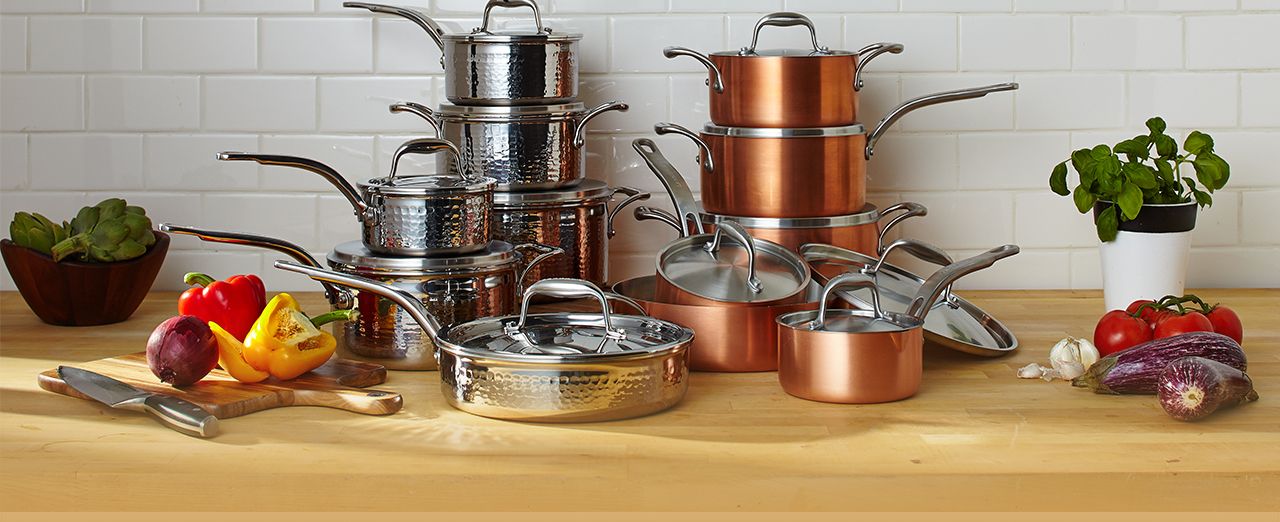 How to choose cookware
Whether you're a once a week cook or a master chef in training, the right cookware will help you make delicious meals and keep you from spending too much time cleaning up afterwards. Don't worry — you got this!​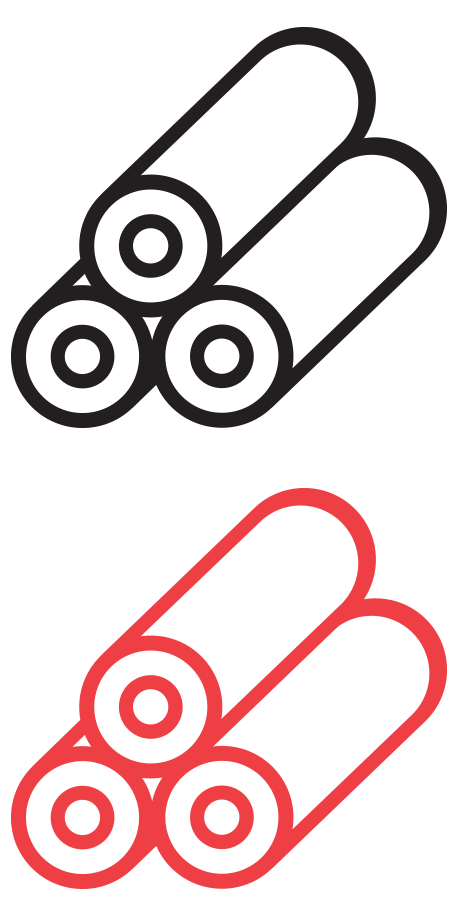 Material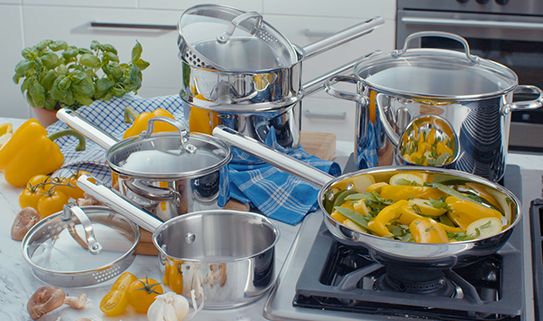 Stainless Steel
Available in various price points, stainless steel cookware is very durable, attractive and a great choice for everyday home cooks. Stainless steel cookware comes in three different types.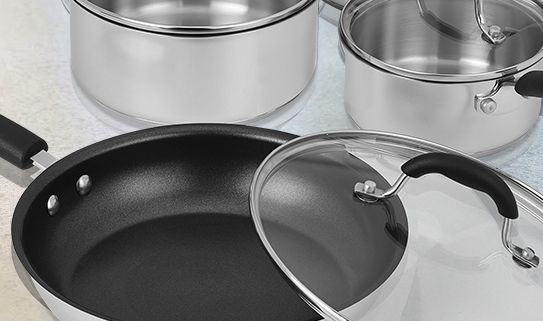 Encapsulated stainless steel
Encapsulated stainless steel sets have an internal layer of aluminum, which distributes the heat, at the base of each piece. These are on the lower end of the price spectrum and ideal for a casual cook.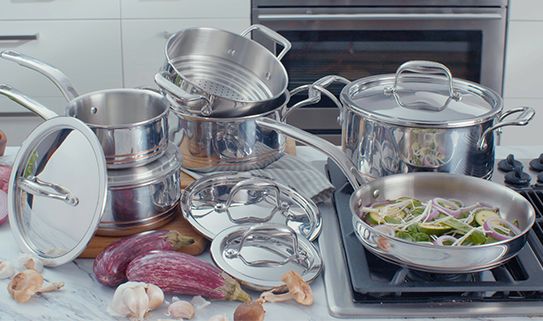 Multi-ply Stainless Steel
Multi-ply stainless steel sets have an internal layer of aluminum on the bottom and the sides, which provides a more even heat distribution. If you take cooking seriously and want to invest in a cookware set, this might be the right choice for you.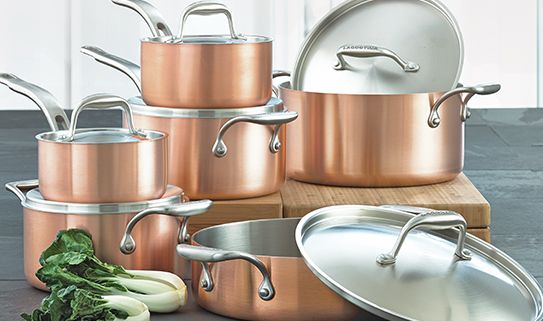 Copper Multi-ply
If you love the look of copper and the precise heat control that it offers, you may want to choose a multi-ply with an exposed copper layer. The exposed copper does require upkeep to maintain, so factor that into your decision.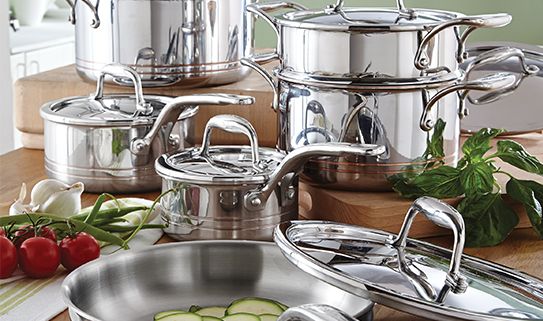 5-ply Copper Clad
If you're a master chef without the time or desire to maintain the appearance of copper pots, the 5-ply copper sets offer the best of both worlds. With the high-performing copper sandwiched on an inside layer and the maintenance-free stainless steel on the outside, they always look great and offer superior heat control. This would be a great investment set.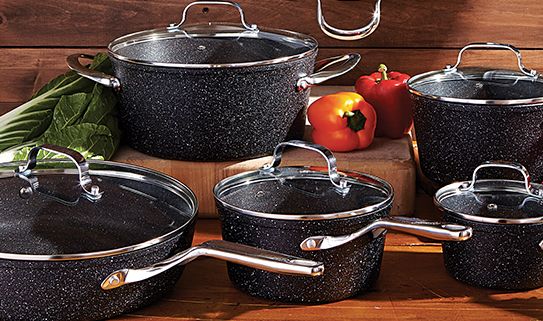 Non-Stick
If you're looking for cookware that's very easy to use and clean, non-stick could be for you. There are a couple different kinds.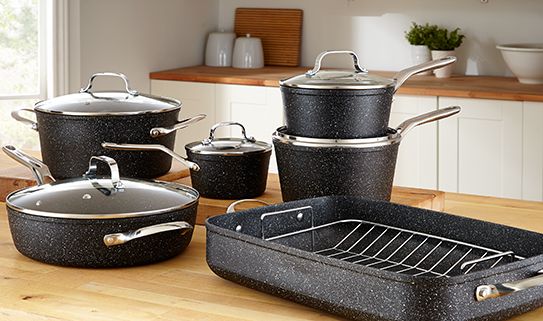 Traditional Non-Stick
Traditional non-stick cookware performs extremely well, particular if you're cooking without oil. However, it should not be used with high heat, because it can cause the non-stick coating to deteriorate.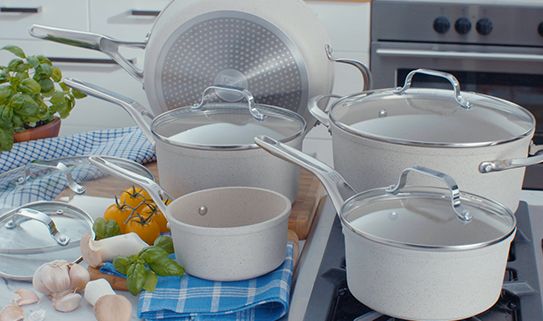 Ceramic
Cookware with a ceramic non-stick coating is all-natural and can be used at a high heat, but it might not perform quite as well as the traditional non-stick.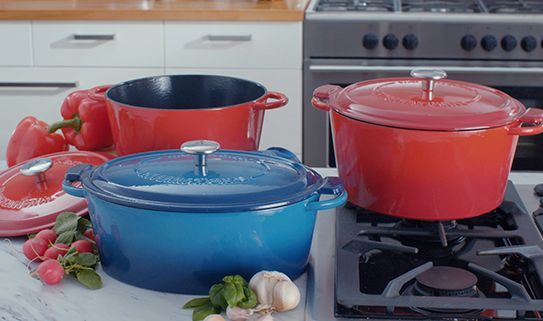 Cast Iron
Cast iron cookware is extremely durable and versatile and can be used for searing at very high temperatures. It comes in both vibrant colours as well as traditional black. Both deliver good non-stick properties and the coloured casseroles are stylish enough to go from oven to stovetop to table.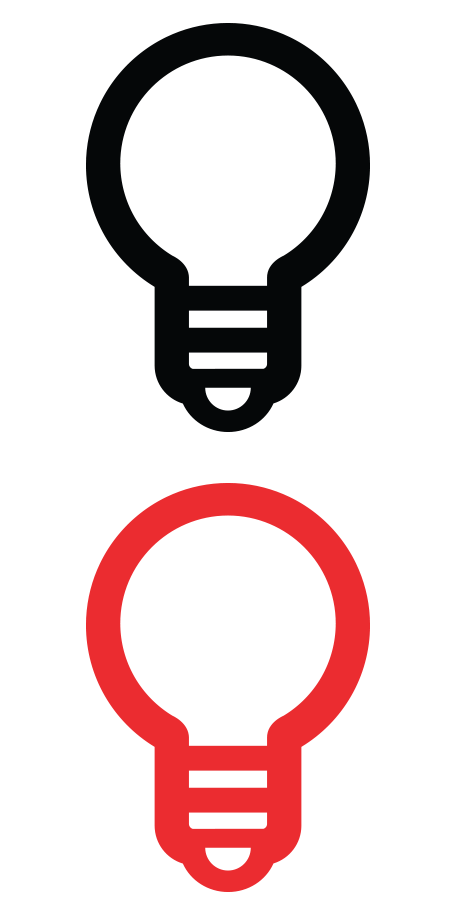 Tips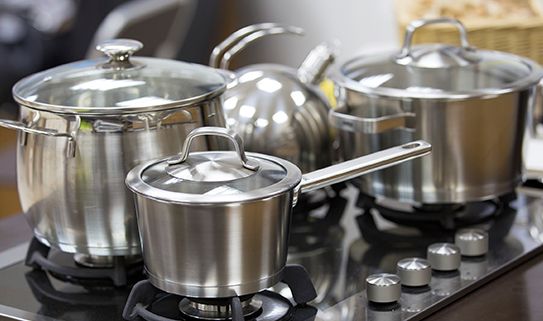 Number of Pieces
Your next decision will be based on how many pieces of cookware you're looking for. Many sets come complete with different sizes of pots, pans and lids, for maximum value.
Consider the Handles
Cookware has a variety of handles in a range of materials, each with a different heat rating — meaning how high the temperature can be if you use that pan in the oven. Find the style and heat rating that fits your needs.