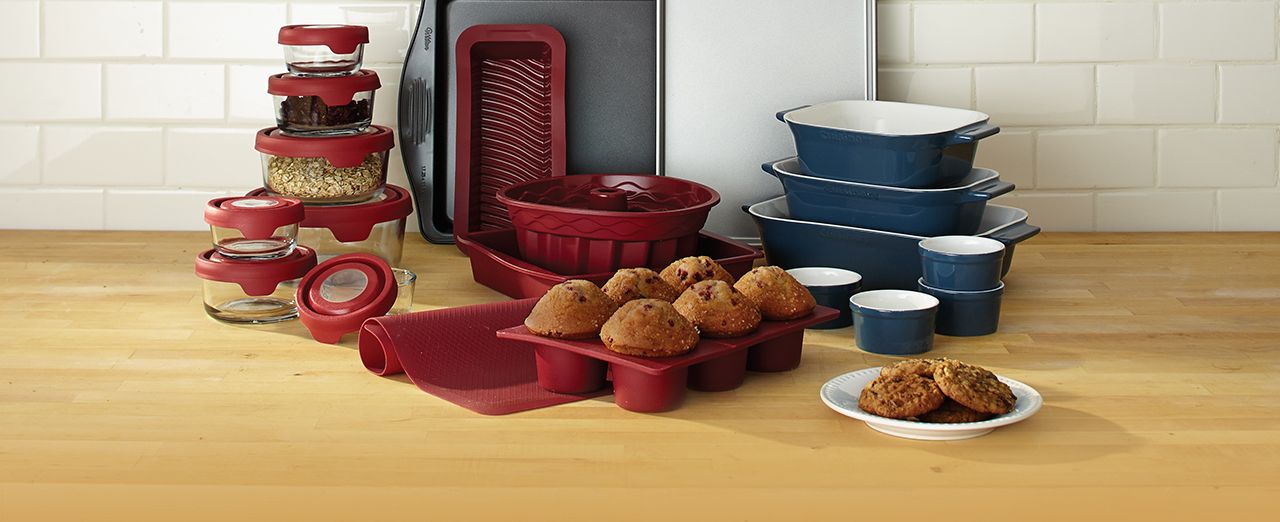 How to choose bakeware
Baking may be an exact science, but choosing the right bakeware doesn't have to be. Don't worry — you got this!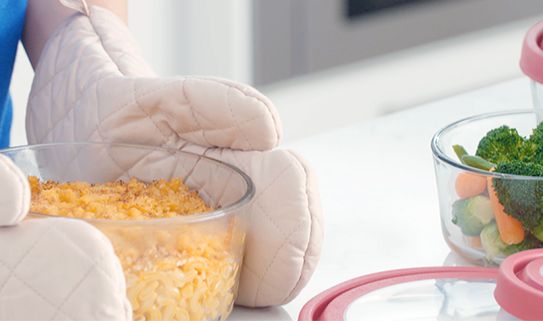 Glass
Glass bakeware has incredible versatility. It can go in the freezer, oven, or microwave and then into the dishwasher for easy clean up – just be sure to let it cool down in between those steps. It heats evenly and you can keep an eye on how well your food is cooking.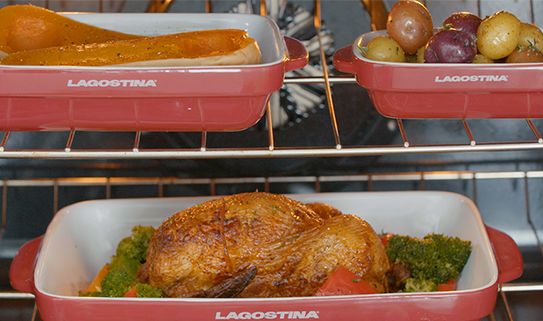 Ceramic
Just like glass bakeware, ceramic conducts heat uniformly, freezes well and cleans up like a dream, with one added benefit: it does double duty as a serving dish. Ceramic bakeware comes in a variety of colours and designs, which makes it ideal for the dinner party host who wants to get a casserole or side dish on the table with minimal fuss and maximum presentation power.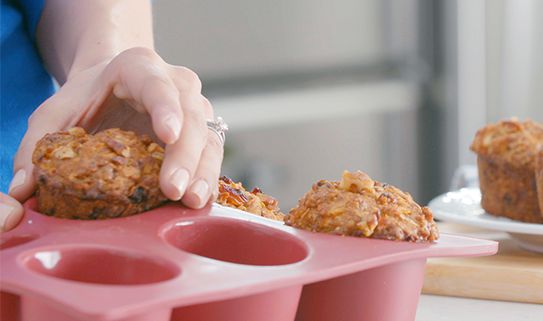 Silicone
Silicone is a popular choice for home bakers because it's flexible and non-stick. Just give them a twist and the sides come away easily — muffins and breads pop out of molds and cookies slide off sheets. Their softness and slick surface also make them simple to clean, and they can go from freezer to oven to dishwasher easily.
Metal
Metal bakeware is a popular, affordable option. There are two different kinds.
Carbon steel:
Strong carbon steel bakeware is the dependable workhorse of the kitchen. The metal heats quickly — perfect for crisping up pizza crusts at a high heat. The colour of the pans can vary from light to dark. Here's a baking secret — the darker the pan, the darker your crust will be. Some carbon steel pans are available with silicone insert handles for a comfortable grip.
Aluminized steel: Like its counterpart carbon steel, aluminized bakeware is durable and renowned for providing evenly distributed heat. It comes in a variety of thicknesses, which does affect the price point. 
Be sure to use silicone or wooden spatulas and spoons on all metal pans, so you don't accidentally scratch them.