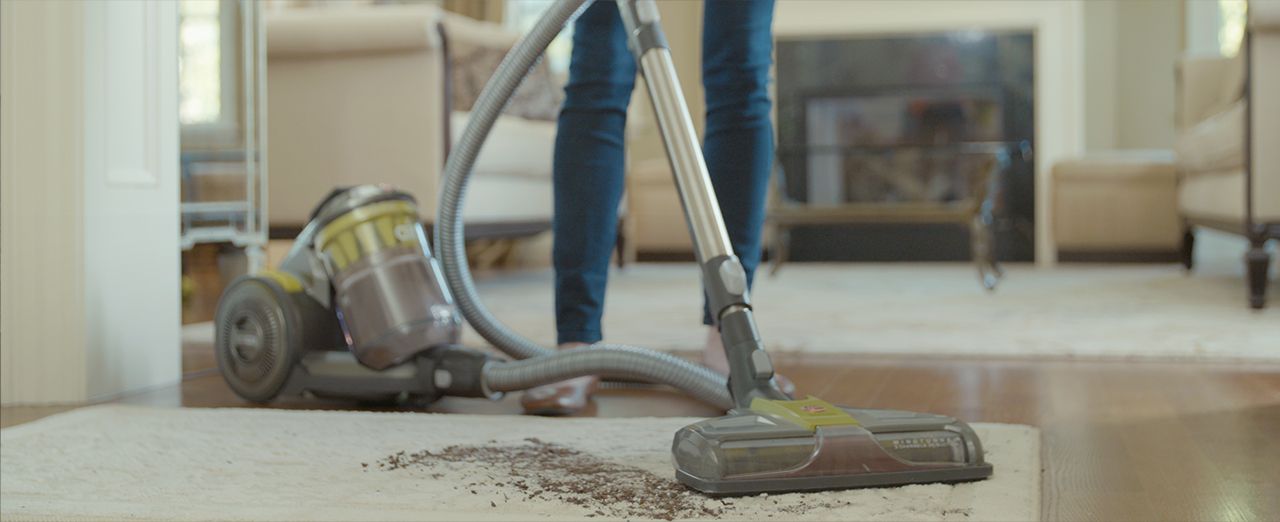 How to choose a vacuum cleaner
 A vacuum is an essential cleaning tool for any home. Find one that has the features you need to get the job done right. 
Types
Features
Technology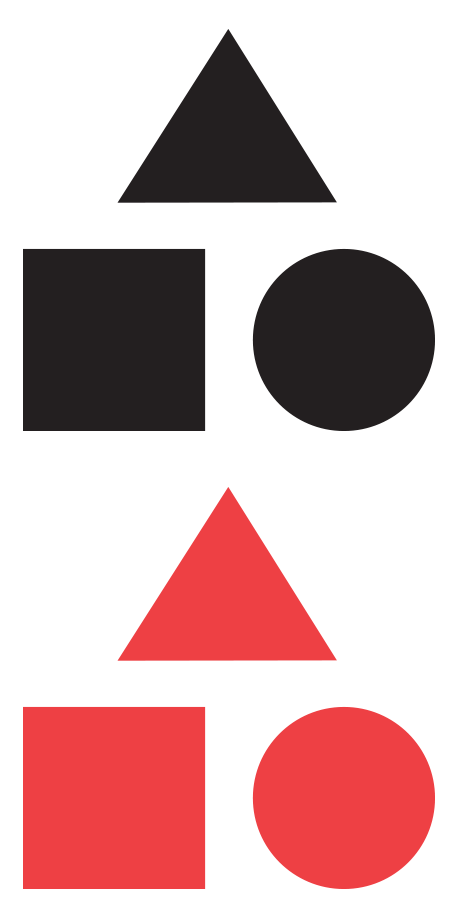 Types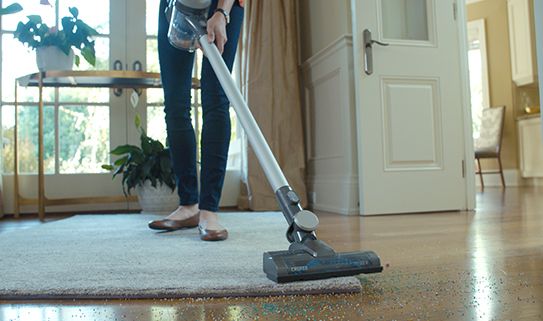 Handheld and stick vacuums
Handheld and stick vacuums are compact and lightweight. They are made to clean small messes quickly and easily. 

Stick vacuums work well for those in-between cleans and can be used on various flooring. Some models feature a motorized cleanerhead, which will clean carpets more effectively. Two-in-one cordless stick vacuums provide the ultimate convenience of owning both a stick vacuum and removable hand vacuum, allowing you to easily clean your stairs, sofa or car.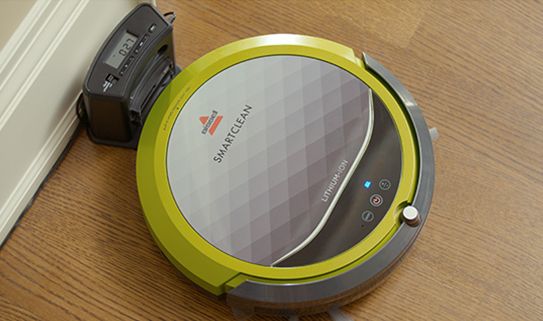 Robotic vacuums
Robotic vacuum cleaners are prized for their convenience. With just a press of a button, these self-propelled vacuums will clean the entire floor before returning to its home base to recharge. These models are ideal for smaller spaces, such as apartments or condos, and they serve as a great secondary vacuum for larger places. Robotic vacuums are designed to clean two to four rooms in a single charge, depending on the model.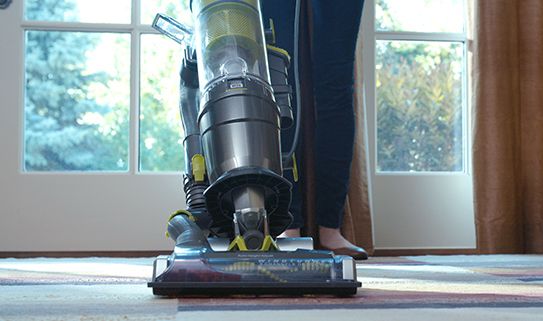 Upright vacuums
Upright vacuums work well on both carpets and hard floors. They have excellent power and can handle high volumes of dirt and debris before they need to be emptied. Most uprights are bagless, so there's no need to purchase replacement bags. They're also available in compact models, which are ideal for small spaces.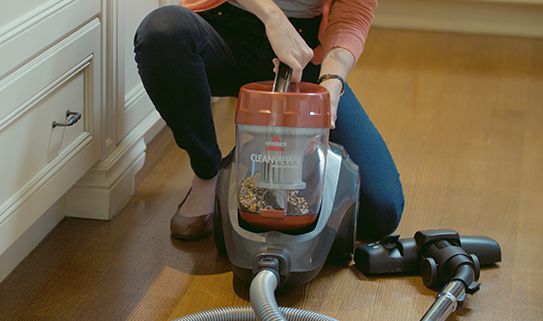 Canister vacuums
Canister vacuums allow you to pull the machine along behind you, cleaning both carpets and hard floors. You can choose between bagged and bagless technology and various cleanerhead types.
Canisters with a passive cleanerhead are very lightweight and portable, but do not have a motorized brush roll to deep clean carpet. They are ideal for hard floors.
Air driven, also called turbinehead canisters, drive a more powerful pickup versus passive.
Motorized cleanerheads are the most powerful and are best for deep cleaning carpets. Most motorized canisters can switch from cleaning carpet to hardwood floors with just a switch of a button, turning off the brushbar.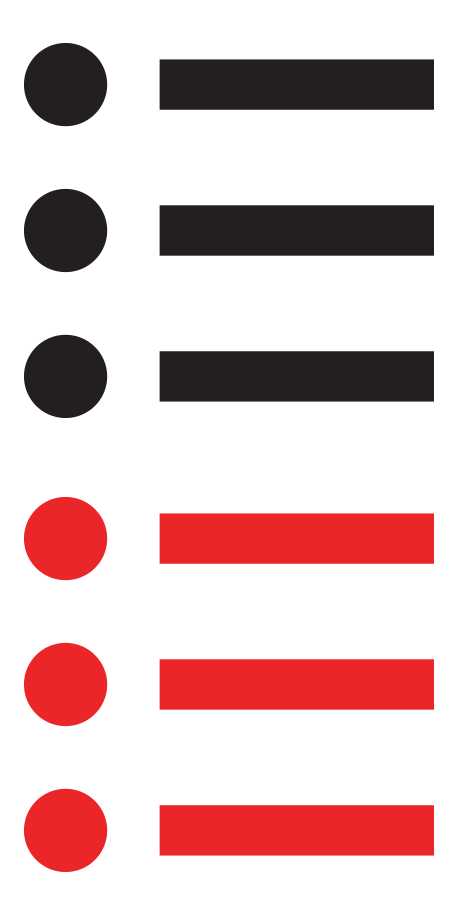 Features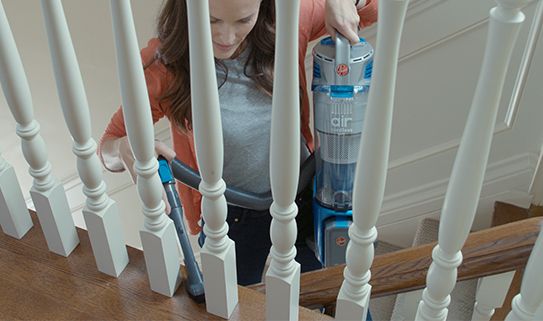 Cordless
Cordless vacuums are becoming more popular for their versatility and convenience. For longer run times, look for cordless models that use lithium battery technology. These batteries are more efficient, provide fade free power, and are better for the environment.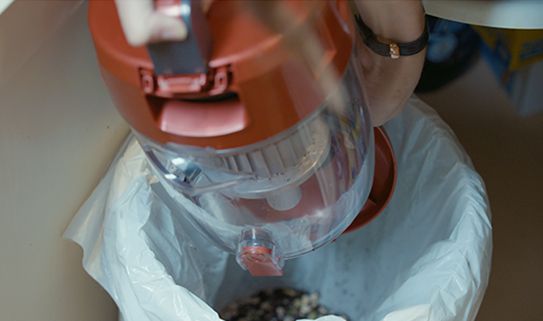 Bagless
Bagless vacuums give you the money-saving feature of not having to buy replacement vacuum bags, allowing you to simply clean out the canister when it's full. However, simply disposing of full vacuum bags may be more convenient for some people than having to clean the canister.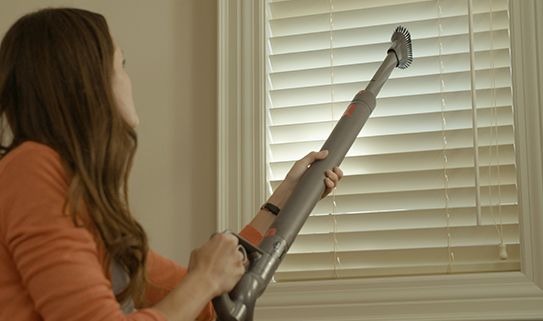 Above floor cleaning tools
Above floor cleaning tools are attachments that come with your vacuum that allow you to clean items like drapes, baseboards and upholstery. If these tools are important to you, make sure the hose on the vacuum has sufficient reach for what you need to accomplish.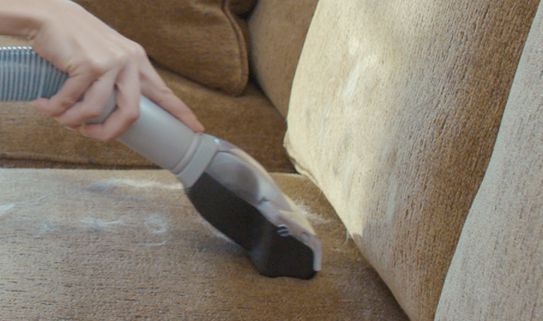 Specialty pet attachments
If you have pets at home, you may want to choose a vacuum that comes with specialty pet attachments for cleaning pet hair and messes more efficiently.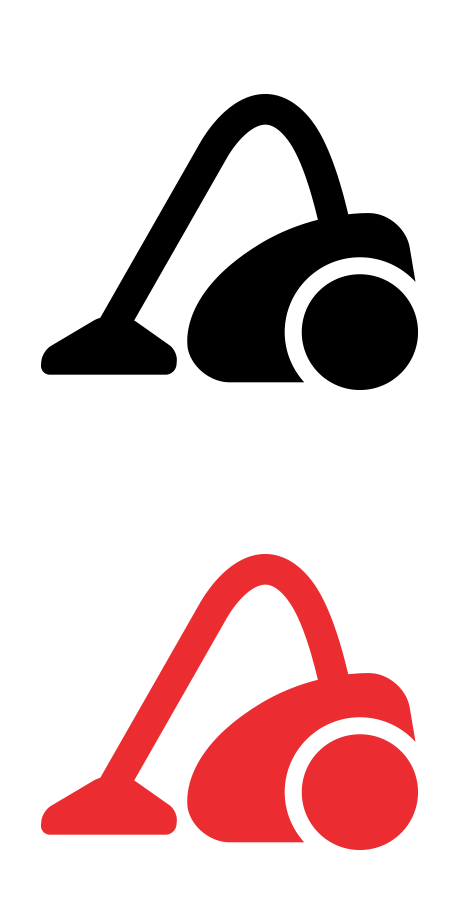 Technology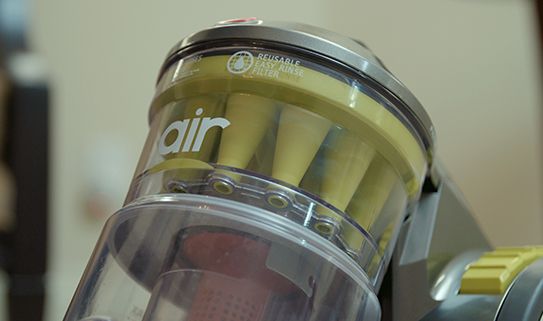 Cyclonic technology
Cyclonic technology, found in bagless vacuums, uses centrifugal force to separate the dirt from the air, replacing the need for a filter in the cup. The more stages a cyclonic system has, the more dirt it is able to separate from the air.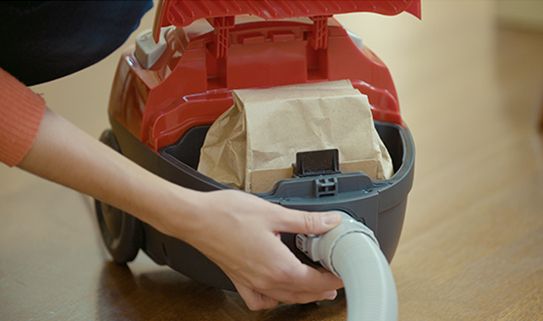 Bagged technology
Bags filter air the same way they trap dirt and dust, relying on how tightly the material is woven and the density of the paper. Standard bags have a filtration level of 85%; allergen bags have a filtration standard of 99% at 5 microns; and HEPA media bags have the highest level of filtration — 99.7% at 0.3 microns. HEPA filters are idea for managing allergy symptoms. Depending on the size of the bagged vacuum and the amount of cleaning you're doing, these may require frequent bag changes.