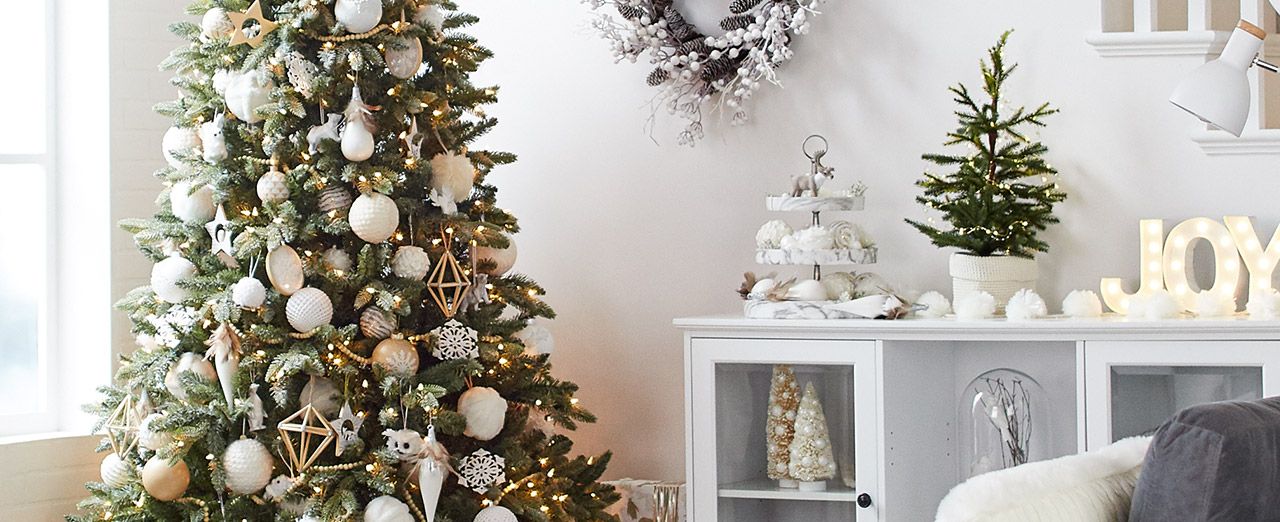 How to Decorate a Christmas Tree
What's the secret to decorating the perfect Christmas tree? Styling in layers! From string lights to festive garland to dazzling ornaments and tree toppers, use our easy step-by-step tree decorating guide to help you create the perfect tree this holiday season.
Decorate your Christmas Tree in 6 easy steps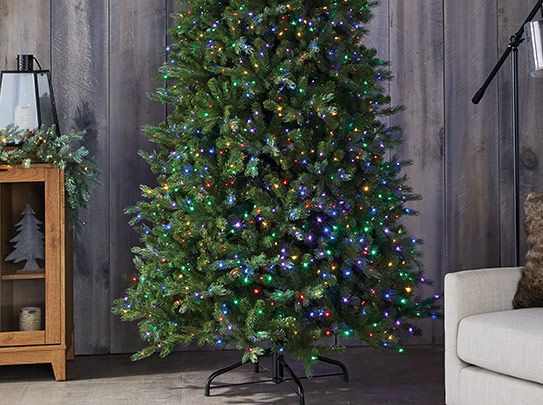 Step 1 – Build Your Christmas Tree
If you have been searching for the perfect, Christmas tree, we've got you covered! 
Before purchasing a Christmas tree, measure your area (floor area and height) and choose a tree that best fits your space.
When you find the perfect tree, follow the assembly instructions and ensure that it is properly secured on a designated tree stand.
Once assembled, fluff your tree branches to make them look natural and authentic by shaking and brushing each branch.
Laser projectors offer a super bright, starry sky effect, with thousands of dots of lights. 
Shop Christmas Trees >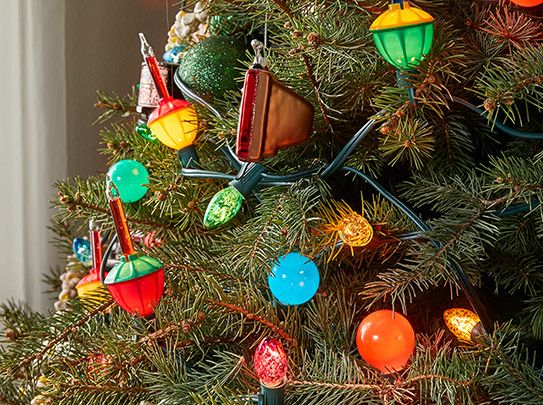 Step 2 – String the Lights
Once your Christmas tree is assembled and you have established a colour scheme, it's time to light it up! 
How many Christmas Lights should I use?
 • 100 lights = approximately 1 1/2 ft. Depending on the size of the tree, choose the amount of lights you need based on tree height.
How do I hang the Christmas lights on the tree? 
• Start by stringing lights together and plugging them in before placing on the tree to ensure they are functioning.
• Starting from the top, begin wrapping lights around the tree.
• Weave string lights along the branches 'inside' then move outwards, working your way to the bottom.
Step 3 – Add Garland & Ribbon
• To add a little dimension, add some garland, beads or ribbon to your Christmas tree. 
• Start from the top and work your way around the tree.
How much garland do I need?
• There should be two strands of garland per foot of tree height. (ex. 6 ft. tree = 12 strands of garland.)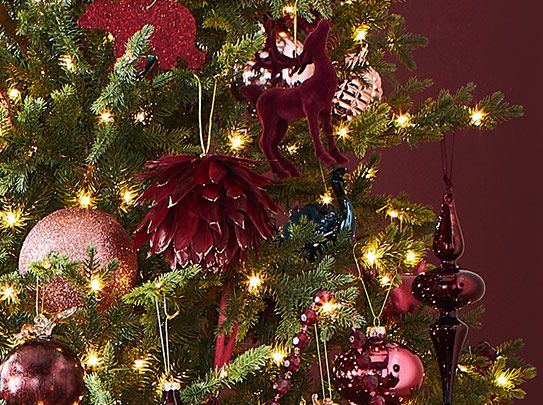 Step 4 - Place your Ornaments
• Before decorating your tree, ensure that your ornaments have the proper ornament hooks. 
• When hanging your ornaments, start placing them from the middle of the tree, working your way outwards. 
• Try using a combination of textures and finishes to produce visual appeal.
• Use the simple ornaments as a base and place fancy and novelty ornaments strategically in the front areas of your tree. 
• Spread all the ornaments out evenly and ensure tree décor is balanced.
• Tip: Adding oversized ornaments towards the center of the tree gives the tree more depth.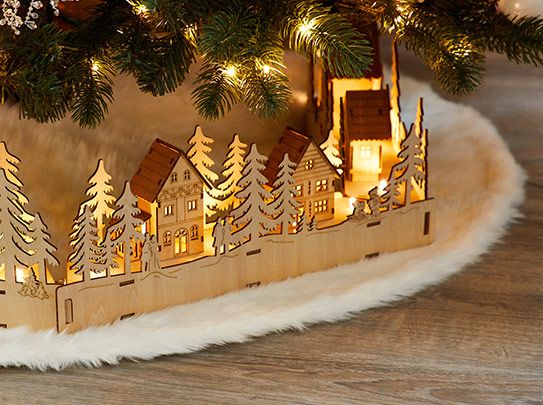 Step 5 - Add a Tree Skirt
• Don't leave the bottom of your tree bare. Use a tree skirt to add a full, finishing touch.
• Once you have your skirt, place it at the bottom of the tree, covering your tree stand and any wires that are exposed.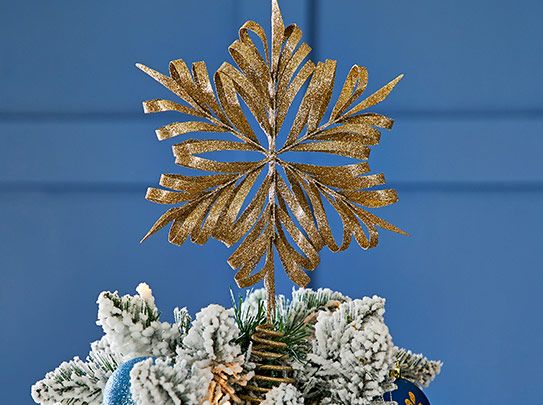 Step 6 - Place your Tree Topper
• Choose an eye-catching tree topper that will complete the festive look. 
• Place and secure it at the top of the tree